Opinion / Columnist
Chamisa stop window dressing
13 Sep 2018 at 14:52hrs |
Views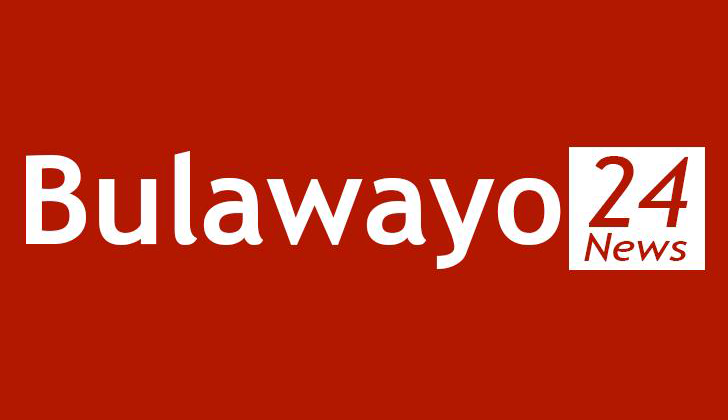 Leader of the Movement for Democratic Change Alliance (MDC-A), Nelson Chamisa, has proven beyond reasonable doubt that he is the king of selfies, that he is the master of window dressing and an expert at taking advantage of dire situations to prop up his political image. His visit to Glen View Clinic where cholera patients are admitted worked only to expose his selfish intents.
Not once, not twice but three times has Nelson Chamisa tried to twist circumstances towards his own selfish gains, for political mileage to be precise.
When doctors went on strike in 2017 petitioning the Government for a better remuneration, Chamisa grabbed the opportunity and rushed to Parirenyatwa Group of Hospitals for appearance purposes, to photo-shoot with helpless patients yet offering no solution to their dire situations.
Chamisa has mastered the art of using people's vulnerable situations for his own selfish intents. He pretended to be a concerned leader of the opposition so as to win votes. Everything about him has to be political and he lacks genuineness of a caring leader. He will use anything, any situation and anyone as long as he manages to window dress his short comings for political expediency.
One would dare to ask, what input did Chamisa add to gratify the doctors so that they may return to work and ease the situation of the sick, or rather, what input did he give to better that child he so grabbed from its mother to lessen the pain he was going through.
It is more truthful to say after that photo went viral on all social media networks, Chamisa never dared look back or concern himself with the health and welfare of that child, its mother and all the patients that were at the different referral hospitals across the country. To him it served the purpose of populism, period.
Imagine one who purports to be a mature leader of the opposition working cheap politics, such as those cheap women who are not satisfied with how God created them and so opt to bleach and re-make themselves up only to turn into clowns. Chamisa is such a leader, everything about him is not original but is made up of lies and imitation. On Wednesday 12 September, Chamisa visited Glen View clinic under the guise of a concerned opposition leader, and he had the audacity to push the inadequacies of his party to clean up Harare's water and sanitation systems that has led to this pandemic to the central Government.
The Movement for Democratic Change Alliance (MDC-A), has been elected to run most of the major cities of this country for the past 20years, and all they have done is run the cities down. The sewer reticulation systems are down, there is no clean water in those suburbs that have running tap water, otherwise, the majority of suburbs running tap water is a rarity, thanks to the MDC councils.
This has been going on for 20 good years, and the ticking time bomb has suddenly popped, and what does MDC A leader do, instead of contributing toward the fight against cholera and typhoid a product of his MDC A led councils, he decides to go for a photo shoot wearing the cholera garments. Not cool Mr Chamisa, it only exposes your childish overtures to serious national issues. What the people seek is a leader that is willing to go beyond political lines and affiliation and realise that fellow Zimbabweans are dying and take action to alleviate the problem. But that would be too much to ask from his shallow mind, perhaps because Raila Odinga hasn't ordered him to do so.
A perfectly great example of visiting the hospital and offering assistance from the heart has been set out for you to emulate. First Lady Mai Auxilia Mnangagwa also made a tour not of just one referral hospital but all of them across the country. She made her assessment and set out to make a difference. She immediately without delay took it upon herself to improve the cancer screening and detection by introducing the 'Angel of Hope" that has gone across the country offering service more so to the less privileged. On the same day Chamisa visited Glenview Clinic the First Lady also visited Beatrice Infectious Hospital to see the affected and also to make her assessment.
Instead of playing the blame game as Chamisa she proffered solutions, that people should give themselves time to clean up their surroundings to reduce the causes of cholera and typhoid.
Meanwhile Chamisa's lying doesn't seem to stop, he has continued to photo shoot with people who have come to bid him farewell as they exit the political arena, and he spreads it on social media purporting that his party has gained senior politicians from other political parties. It should be embarrassing the fact that Siphepha Nkomo came out live on ZBC TV denying his lies.
Chamisa must think first before he opens his mouth or use the photo shoot pictures, because his credibility is fast waning as people come to realise they are dealing with a pathological liar. First Donald Trump, then they were promised US$15, and now this, Chamisa should save himself and stick to Harvest House issues. Some of these issues are way over his brain capacity and he continues to make a mockery of himself. But then again these gaffes are revealing the real Chamisa, a compulsive, ego-maniac individual, who should never assume the reins of power.
Source - Prosperity Mzila
All articles and letters published on Bulawayo24 have been independently written by members of Bulawayo24's community. The views of users published on Bulawayo24 are therefore their own and do not necessarily represent the views of Bulawayo24. Bulawayo24 editors also reserve the right to edit or delete any and all comments received.