Opinion / Columnist
ED 'so far so good' but you need Chamisa to resuscitate the economy
14 Sep 2018 at 08:45hrs |
Views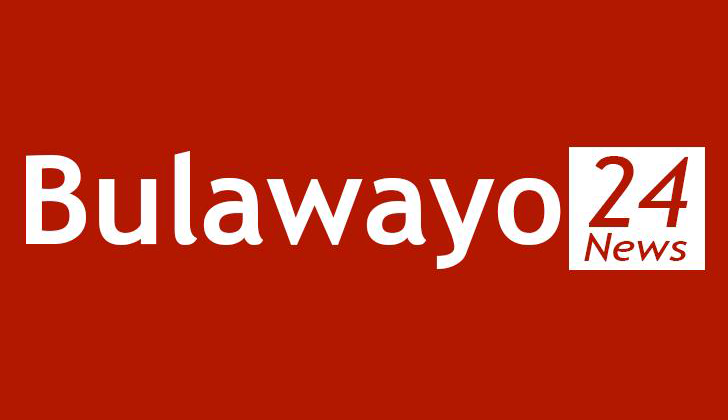 It is always good to give an applause when someone in the caliber of President Mnangagwa does well. As much as I don't like the man but I think he deserve a little bit of some thumbs up and respect considering that he is trying by all means not just to win international support but moving Zimbabwe's economy out of the mess it finds itself in. Without doubt he was part of the team that destroyed the once flourishing economy but the man who is always associated with a scuff on his neck has done pretty well outside rigging elections. Zimbabweans are hard to please especially the opposition as it feels that it should be the alternative government in power. Mr. Gorerezaza who is an ex-husband to deposed former first lady Grace Mugabe once said that without doubt the opposition won presidential elections in 2000, 2008 and probably in 2018 but the reason why the Tsvangirai and Chamisa both failed to step into the Munhumutapa building might be the case of failing to deal with the system of Zanu Pf cause a system is not removed via a ballot paper but rather other means that might not be constitutional. If took the intervention of the military to oust Mugabe surely the opposition needs to do more if it has any prospects of testing the presidency, I wouldn't want to elaborate the Grace –Mnangagwa fiasco of the private plane but what I can say in short, Mnangagwa did that as to woo the Mugabe's to him, that has nothing to do with the economy but rather its political, though Mnangagwa needs Chamisa more than Mugabe's to turnaround the economy. The man in charge of the state has also scraped the draconian Indigenization law and by doing so people should at least appreciate his efforts. Zimbabwe does not need five years for its economy to be turnaround but it urgently needs international support plus local cooperation between Zanu Pf and MDC in general.
Promising Cabinet
President Mnangagwa did a great job in burying the old and recycled Zanu Pf strong men such as Patrick Chinamasa, Obert Mpofu, Simon Khaya Moyo and David Parirenyatwa. The move made by the President not to recall the old guard was one of the best decisions that he has done since coming to power, Zimbabwe's Cabinet was full of docile ministers who lacked impact to steer up the economy rather in most cases it was only there to stampede Mugabe's dictatorial tendencies. Removing Obert Mpofu from the cabinet is one of the most welcoming gesture that the president did, indeed Mnangagwa proved to be a listening President as Mpofu's past especially at Mines Ministry was a disaster, so in other words his cabinet in general gives Zimbabweans a glimpse of hope.
The coming in of technocrats does not mean that the economy will turnaround for the good but it simply ignites fresh ideas which people like Khaya Moyo did not possess. Generally I wouldn't say that it's a bad cabinet especially compared to the Mugabe era. However at the end of it all it comes back to a combined team work that will be paraded from the executive up to the cabinet. While people might be happy about the new Finance Minister the question comes back weather the lone man will be able to turnaround the tattered economy. Without doubt Mthuli has a strong and traceable record of service delivery but hoping that Mthuli will turn around the economy that will still remain a myth. President Mnangagwa's cabinet on paper looks very effective and the 75 year old leader surely needs everyone support to turn around Zimbabwe's fortunes
Legitimacy Issue
The opposition fronted by maverick leader Nelson Chamisa still stands on its verdict that Mnangagwa and his junta allies stole the peoples vote. Whether it's true or false Mnangagwa will need this young cleric leader to steer up the economy. As proven in Kenya the same scenarios might also dampen a possible boost to the economy as long as Chamisa remains adamant that Mnangagwa is not a legitimate president. In Kenya Uhuru and Odinga had to bury their hatchet for the sake of development and peace and the same might be needed in Zimbabwe if the country have any prospects of a fruitful economy after 38 years of Mugabe's lavish expenditure. President Mnangagwa desperately needs Nelson Chamisa to take the country forward, he might have assembled a well-oiled cabinet but Chamisa might be the game changer towards Zimbabwe's economy.
Already the USA has renewed its sanctions on Zimbabwe (ZIDERA) thereby affecting Zimbabwe's trade partners. President Mnangagwa just like Mugabe seems like he is pursuing the 'Look East Policy', however history is there to prove to us that China won't and will never resuscitate Zanu Pfs government at all. As I have already highlighted earlier on that Mnangagwa did hire the private plane for Grace but that gesture is political not economical, so those that are busy roasting Mnangagwa about spending much on Grace rather than to spend that money on the cholera victims should know that Mnangagwa is a political animal who after all needs the Mugabe's for political purposes especially when it comes to regional politics. It's not the first time for cholera epidemic to hit Zimbabwe, in 2008 many people perished at the hands of Zanu Pf regime. However they is no need for a blame game especially when they are more than 25 deaths recoded so far. The government and the city fathers needs to up their game and serve lives as early as yesterday.
Knowledge Hakata is a cutting edge political analyst and the co-founder of Demos Cratos. He can be contacted on waterlessprings@gmail.com/knowledgehakata@yahoo.com
Source - Knowledge Hakata
All articles and letters published on Bulawayo24 have been independently written by members of Bulawayo24's community. The views of users published on Bulawayo24 are therefore their own and do not necessarily represent the views of Bulawayo24. Bulawayo24 editors also reserve the right to edit or delete any and all comments received.