Opinion / Columnist
Mavhaire, a political spent-force
04 Oct 2018 at 17:33hrs |
Views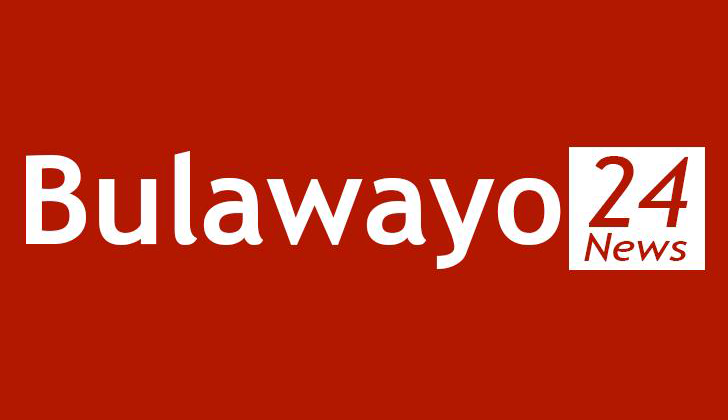 The crossing of floors by a political turncoat and former National People's Party member Dzikamai Mavhaire into the opposition, MDC Alliance party is a non-event, as the man has nothing to offer.
Mavhaire was sacked from the ruling party, ZANU PF together with his former boss, then Vice President of Zimbabwe Joice Mujuru in 2014 for being corrupt and incompetent. After their dismissal from the revolutionary party, Mujuru, Mavhaire and a handful of those fired, failed to form a vibrant opposition political party. Firstly, they formed the Zimbabwe People First (ZPF), which was synonymous by leadership chaos.
The same political weakness was also witnessed in the National People's Party which was formed by Mujuru after realising that ZPF was not performing well. To show that Mavhaire was just a politically spent-force, nothing changed when Mujuru formed the other party, NPP as it continued to be a non-entity which performed dismally at the polls. All this is just depicting how Mavhaire is a nonentity who has nothing of substance to offer any political party.
After watching a video on social media, where opposition MDC Alliance leader, Nelson Chamisa bragged about welcoming Mavhaire and crew, one could simply conclude that their union is made up of overzealous political turncoats who will never bring any positives to their party and the nation at large.
Whilst welcoming Mavhaire and allies, Chamisa delusionary claimed that ZANU PF was no longer representing the liberation struggle. He went on to claim that the MDC Alliance was creating a wing that would look into the welfare of the former freedom fighters. Honestly, Chamisa is day dreaming. His nonsensical utterances that the revolutionary party was not taking care of the welfare of war veterans is meant to naively entice the freedom fighters, who are not moved by such cheap politicking.
The new dispensation, under President Mnangagwa created a Ministry of War Veterans, which is responsible for the welfare of the freedom fighters.
Commenting on Chamisa's silly utterances that Cde Victor Matemadanda was enjoying while other war veterans were suffering, the ZANU PF Secretary for War Veterans who is also the Deputy Minister of Defence and War Veterans, Cde Matemadanda lambasted Chamisa saying, "It's naive for a person who has hopes to lead this country to think that any person who once belonged to ZANU PF is a war veteran. This is a clear sign of desperation."
Chamisa is aware that there are no genuine freedom fighters in his alliance, hence his efforts of courting sacked politicians from other parties and calling them war veterans. The truth of the matter is that, real liberation war fighters will never join little political parties of failed politicians who are proving to be power hungry and desperate.
On same occasion, Chamisa wrongly claimed that his vote was stolen saying that there was need for reforms at the Zimbabwe Electoral Commission, (ZEC). However, Chamisa should be reminded that the ZEC chairperson, Justice Priscilla Chigumba was elected in Parliament and opposition legislators were part of team that elected her.
Opposition parties have a propensity of claiming that the judicial system is compromised, an assertion which is not true. These opposition outfits only say that the judicial system is compromised if the verdict favours the ruling party, but celebrates, when the same courts passes a ruling in their favour.
For instance, Patson Dzamara, an MDC Alliance activist, who is also on the record of attacking the country's judiciary system, recently, celebrated the court ruling on his 2017 case. Dzamara tweeted on his handle that, "After a thorough, empathic, time punching and brave fight by our lawyer from Zimbabwe Lawyers for Human Rights, @obeyshava, today High Court reversed a conviction and sentence we were given in 2017..."
Surely, had it been that the judicial system was 'captured' as purported, would Dzamara's case have been reversed? The opposition in Zimbabwe needs to grow up if ever they want to be taken seriously.
Also, there have been reports where the opposition parties especially the MDC Alliance were welcoming the court ruling that the Zimbabwe Republic Police were supposed to compensate $ 13 500 to a woman who was allegedly assaulted by riot police at Rotten Row Magistrates Court.
Such reports on court rulings are proof enough that the country's judiciary system is non-partisan and should be left to carry out their mandate without fear or favour.
So, for Mavhaire to boast that he has joined a new political home is a joke and for Chamisa to say the Alliance is growing as a result of such political turncoats is laughable.
The MDC Alliance will remain a hopeless opposition party, with myopic leaders.
Source - Peacemaker Zano
All articles and letters published on Bulawayo24 have been independently written by members of Bulawayo24's community. The views of users published on Bulawayo24 are therefore their own and do not necessarily represent the views of Bulawayo24. Bulawayo24 editors also reserve the right to edit or delete any and all comments received.