Opinion / Columnist
My two cents on Zimbabwe situation
10 Oct 2018 at 12:29hrs |
Views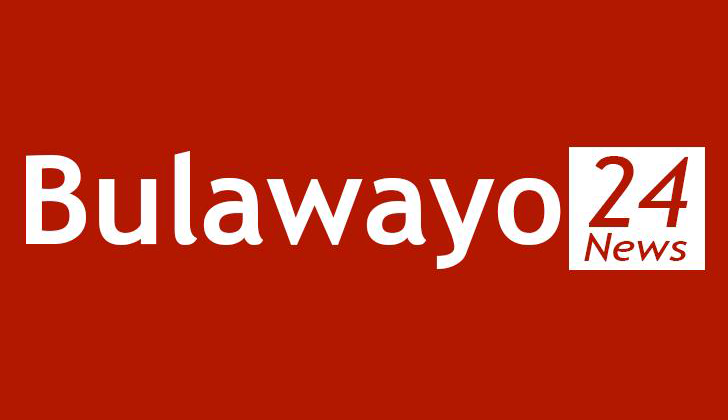 The situation in Zimbabwe , it is like being caged in boxing ring fighting a strong man and the rest will be history. The lifestyle is thorn in the flesh. Where are we going as a nation? Zimbabweans are we in the same continent as other nations in Africa. Things are tough and have hit on the brick wall. When elephants fight what suffers is the grass. The masses are in receiving ends nomatter your political affiliation. The people in Zimbabwe have endured suffering for long time. Yes patience is the virtue. The suffering is now unbearable. For how long should we keep on watching when our beloved country going through tough times. The situation is now a cancer. Why are we in this state beloved countrymen? I am writing this article in state of agony. I am not happy with current mourning artmosphere in our country. Making a living is tough. Why my fellow countrymen? Politicians you are letting us down. Murikugarira basa /Lihlalela umsebenzi. For the past 38 years , especially the last 20 years life wasn't rose in Zimbabwe. It is like we had been taken to hell to taste how it is and brought back.
The issue of bond note , Mr Governor we warned you of the consequences of it. It was'nt a revealetion or prophecy . People can't be punished for the issue they warned you before. Why ceasing to eat the animal you killed on your own Mr Mangudya on the expense of the citizens ? The pain is unbearable. Why the pain is only for ordinary citizens ? The citizens are failing to make ends meet. Majority of our people are not having proper meals in their homes . It can't be selective pain only targeting the citizens. Let the pain be collectively. Your Excellency President E D Mnangangwa, we want to see sacrificial from you . You said ," let us bear pain for now." You don't need to buy new cars for government , what you need to do is recalling all the cars which were used by Zanu PF aspiring and now members of parliament. You rebrand them into the government. By doing that you would have solved the issue of vehicle efficiency in government. From resource allocation let everyone feel the pain. lets value forex which comes on our way. Let's stop hiring of jets for individuals. Mr Mugabe and other government officials should start use the local medical facilities unlike being flown to abroad for medical attention. If they start to get medical attention local ,this will promote development in our health institutes facilities. The painful process should start with painful accountability. The government should introduce land tax on A1 farms. We need production in our farms. Proffessor Mthuli Ncube for you to win the foreign confidence first win the domestic confidence. We need policies which promote our local people. Let's eradicate the strong men spirit in other people who think they own Zimbabwe because of affiliation to the ruling party and do what they want. We need rule of law. Who is behind the illegal change money in the streets ? We need policies which will evaporate the changing money in the streets. Let's cut the allowances ,salaries ,traveling and expenditure in our government.
Everyone need to feel the country ownership. Before introducing the diaspora tax. First of all they need to exercise their right of voting. No vote no tax.The country starts from election and they choose the administration they want. The disapora is contributing more revenue than we are getting from our exports. The issue of diaspora tax need holistic approach and we don't need to punish every opportunity we see. For the past twenty years nothing tangible has happened interms of development in our country. The politicians fights have castigated into economy. The central government is in the control of Zanu Pf and the local government in the hands of MDC especially the towns and cities but nothing can be written interms of development. The Zanu Pf has the main key of the country interms of power controlling and MDC do not have the full powers in terms of decision making but they made oaths to take those offices . For the past twenty years same syndrome is affecting the progress of our country.
Last and not Least my countrymen all we want is bread and butter issue on the table. My countrymen let's rise up with one voice we want bread and butter. Politicians we want bread and butter not pain. Our politicians sleeps and wine in hotels. They have big cars, free fuel and eat what they want. They don't feel what we are feeling and it is why they are slow in implementing what masses want but quicker in experimenting with us with their bookish theories. We no longer need theories we need butter and bread on the table. Bond note, statutory Instrument 64 and any hindering policy must go. All we want want is better reforms which points to development not experiments.
Enos Denhere Is An Entrepreneur .Email enosdenhere@gmail.com App +263773894975
Source - Enos Denhere
All articles and letters published on Bulawayo24 have been independently written by members of Bulawayo24's community. The views of users published on Bulawayo24 are therefore their own and do not necessarily represent the views of Bulawayo24. Bulawayo24 editors also reserve the right to edit or delete any and all comments received.