Opinion / Columnist
Kriegsverbrecher is given Honorary Doctor of Law
10 Oct 2018 at 16:44hrs |
Views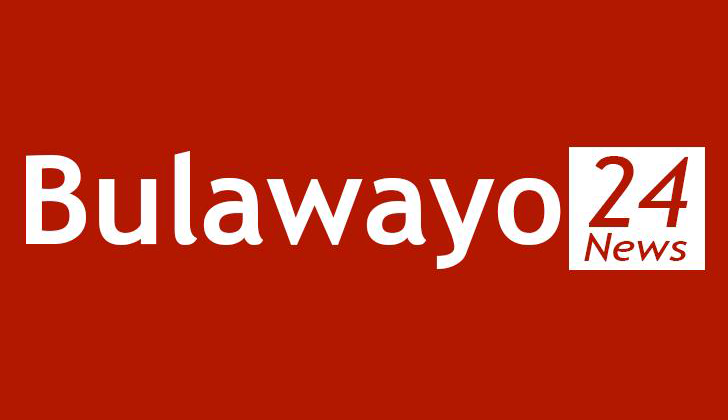 Here is someone who is supposed to be at the Haig: criminal court of law, answering crimes against humanity he committed in the early independence of Zimbabwe. The name Gugurahundi spells the name of Dambudzo Emmerson Mnangagwa. He is one of the architectures of genocide in Mathebeleland and was the Minister of Security back then. He categorically refuses to recognise the atrocities he committed in the region. Has never managed to say a slender sorry about his murderous activities or even those hate speeches he made labelling people as cockroaches. The University of Zimbabwe finds it fit to honour this man with a doctorate degree in law: my foot!
Africans and Africa are indeed a laughing stock globally. When they say Africans are stupid we cringe. It is inconceivable to understand the minds of an academic institution such as the University of Zimbabwe to still honour Mnangagwa with a doctorate degree in law. What law does a murderous Mnangagwa know? Mnangagwa's hands are red with blood of the thousands of people of Mathebeleland and of course his murderous activities did not end there. Mnangagwa has killed and maimed people in all ethnic groups: the genocide in the 1980s, the brutal killings in the farm invasions, code Murambatsvina left hundreds dead and destitute. This is the man who is holding a doctorate degree in law today. This is laughable, pun intended.
Mnangagwa is failing the economy and all can see that he is just overwhelmed, fog-brained, he is challenged by this presidency he got by hook and crook. Does the University of Zimbabwe want to tell us that the coup that was done by Chiwenga and Mnangagwa & the entire securocrat was to correct criminals around Mugabe? How many people died in the military takeover of the army to the military? Are we ever going to know that there were people who lost lives in the military takeover of November 2017? What about the elections that he said were going to be free and fair? Where is Itai Dzamara today as we speak? Can't the respected university see that Mnangagwa is giving away the nations resources because he does not have an idea how to negotiate with foreign business people for the good of the country?
That doctorate degree was misplaced to give it to a murderer like our president. This thoughtful gesture to please the president will haunt this university once more. Not even three years ago, this very university gave Mrs Mugabe a doctorate degree that she studied in three months record, nobody in the university world has ever studied a doctorate in three months but only at this university of Zimbabwe. This stupidity and nonsense is haunting the university to this day. As if it's not enough, they go on in their boot-licking frenzy to crown Mnangagwa with an honorary doctorate in law. It appears this university is prone to scandals. The global world is watching how African can abuse university ethics. To be awarded with a doctorate degree must be qualifies and not boot-licking whoever is the president or spouse of the president. This university has really sunk to all-time-low.
These kind of cheap doctorate honours are done in Africa by African universities only. There is no university outside Africa that can give a person whose reputation speaks genocide, whose reputation speaks human rights atrocities of decades and those who are perpetrators of genocide do not only go scot free bur are rulers of the land. By any account Mnangagwa is supposed to be in the Haig answering crimes of genocide nature. Instead, he is the Head of State of the Republic of Zimbabwe, which can only happen in Africa because this continent is unique in many ways.
No ethic was scrutinized; no historical events that deem Mnangagwa a hard-core murderer were scrutinized; people have disappeared in Zimbabwe without trace at the orders of Mnangagwa. He gets, instead, a doctorate degree in law from a world renowned university: The University of Zimbabwe. How does Amai Joyce Mujuru feel when she knows this man has to do with the death of General Solomon Mujuru? For all the dirty work done in Zanu PF politics, killings and counter-killings this man called Mnangagwa has done and is accused of, still get the highest honour in the land; a doctorate degree in law.
This is the garbage that our children will content with when they take over from us. They will need to clean up the university to give back its glory in the global academia it deserves. Our generation to come will be ashamed of what this university did: to honour kriegsverbrecher an honourable doctor in the faculty of law. It appears as if it will be our children who will have to deal with national matters relating to genocides of the past. A criminal like Mnangagwa can never say sorry because he truly believes that what he did, to try to decimate a tribal group was justified. He cannot even say sorry for his hate speeches he made against a people: "they need gamatox to kill the cockroaches in them," he said. Even the word civilization is a far cry in this party called Zanu PF. Worse still when independent institutions such as universities begin to emulate boot-licking: boot-licking that has become a national curse; to get whatever accolades from Fuehrer Mnangagwa.
A university should do better than any other government institutions in the land ethically. The university is an institution of higher learning; a university is an institution where ethics are adhered-to to the letter to be recognized as a world institution of learning. Which university outside African continent will still recognize a university qualification coming from this UZ if Grace can come out with a doctorate without reading for it, someone must have written that doctorate for her obviously. Is that how this university operates or is it just those in the limelight who are given those extra academic degrees: Curiously, some Africans want to feel better if they are called by doctor titles even if one does not deserve it, they would rather buy it to get the title doctor! Most of them who hold doctorates cannot even practice it, was meant to shine with the title.
Checking the criteria that considers an honorary doctorate degree on internet, they earn a degree through award-based on generous and altruistic actions or lifetime accomplishments that benefit a community, a nation, or humanity. It says again each university that confers honorary degrees establishes its own criteria for acceptance. Coming to our president Mnangagwa: in all honesty, what has Mnangagwa done to human kind either than sufferings of the masses and the university of Zimbabwe knows this fact. Is 8 months as president enough to cough out an honorary degree for him? I invite the Department of Law at the University of Zimbabwe to take a bath because your boot-licking is just smelly.
Source - Nomazulu Thata
All articles and letters published on Bulawayo24 have been independently written by members of Bulawayo24's community. The views of users published on Bulawayo24 are therefore their own and do not necessarily represent the views of Bulawayo24. Bulawayo24 editors also reserve the right to edit or delete any and all comments received.