Opinion / Columnist
Family-led enterprises can ease the burden on government
15 Oct 2018 at 06:44hrs |
Views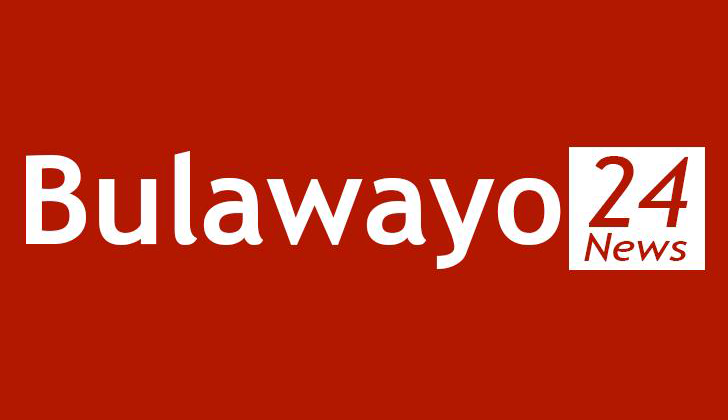 IT must be difficult being in the shoes of Finance minister Mthuli Ncube. Being appointed to such a powerful post is an honour, but that power comes with huge responsibilities. His presence on the scene has allowed the Zanu PF face of governance to retract into the background, as Ncube juggles among many tasks to solve one million challenges.
The delicate hope that gripped the nation after former President Robert Mugabe left office is fast thawing, as the post elections mid-term monetary policy statement by the Reserve Bank of Zimbabwe has triggered a wave of panic resulting in shortages of essential products and temporary closure of some shops. This mayhem came weeks after a cholera outbreak rocked Harare and other places.
If a country has been operating, for so long on stop-gap and temporary measures, there is no doubt that when genuine ideas are introduced, there is bound to be major shocks and instability. We also know that the value of money is sustained by production of which ours is in frail condition. The current food shortages have also revealed how much our country has been unable to produce and has become dependent on external markets for products as basic as soya beans, wheat, cooking oil and many others.
With Ncube as the new face of our challenges, a broader and collective way forward remains a necessity in the midst of mounting pressure to solve short-term, but teething challenges such as monetary, prices and market instability. While these are only symptoms of a rotten economy, but there are hot issues that can cause major political and reputational damage. It is certain that Ncube or the current government as a whole are not going to address the economic problems in a year or two and yet the demand for essential goods and services is increasingly becoming desperate.
Nonetheless, people are looking up to their government for jobs, economic opportunities, education, health care, roads, telecommunications and a better life in general. These are achievable, but to do so, we may have to regress a tad and go beyond the mantra that 'Zimbabwe is open for business'.
Nearly 40 years ago, China abandoned its Maoist ideology to embrace capitalism and adopt market reforms. Realising that the task of reducing poverty and economic growth was insurmountable to be handled by government alone, they encourage family-based private enterprises. Since then, Chinese family businesses have become an engine of their economic growth, allowing government to focus on major national investment projects.
By adopting this policy, China too took a regression, realising that desperate situations require desperate measures. They plunged back into the early and pre-industrial age where most economic activity took place within the family, and production and distribution were organised along family lines. The family played a central role, since economic and social status were defined by family ties. The family was a multi-generational producer with capital, the means of production and land provided by older generations and labour provided by younger generations.
Goods were produced not only for family consumption, but to sell and trade in the local markets. Family production was not only limited to agricultural products, but they also produced manufacturing goods and provided services. In order to sustain a viable family economy during the pre-industrial era, labour was needed. The labour needed to operate the farm and provide old-age support came from family members who did not own the means of production.
Unlike in our cases where the government is expected to provide everything, in their case, the role of the Chinese government was to create conditions that allowed families to borrow capital from the bank, start up and run enterprises and to facilitate access to domestic and international markets. This policy shifted certain responsibilities from the government to families or communities. Families became responsible for creating employment for their young generations, including ensuring that they get the right education to sustain family businesses.
Employment was created for neighbours who could not afford to start up a family business. The taxes collected from these ventures were used to develop local communities, including improving access to services and infrastructure.
While this approach has its own challenges, such as nepotism, corruption and marginalisation of those not connected to families that can afford, but it can relieve the government of the burden of trying to address all the challenges through foreign investment. Family and private enterprises in China today account for two-thirds of total economic output. The country has 7,4 million private enterprises and family businesses account for more than 85% of them. Over one third of China's listed companies are family controlled, that includes 34 million strong family-based individual businesses.
The challenge with countries such as Zimbabwe is that we were quick to adopt the modern governance system in a context that is slow to modernise. The production and consumption relationship between the individual, the family and the government has significantly changed. Even when they cannot afford, the government is seen as the provider of everything. As a result, the family has transformed from being a unit of production to being a unit of consumption.
Capitalism, too, has further weakened family-led enterprises by encouraging production to shift from the family backyards to large scale factories. Earning a salary from those big corporates became commonplace and fashionable, with the wages used to support family consumption.
Tapiwa Gomo is a development consultant based in Pretoria, South Africa
Source - newsday
All articles and letters published on Bulawayo24 have been independently written by members of Bulawayo24's community. The views of users published on Bulawayo24 are therefore their own and do not necessarily represent the views of Bulawayo24. Bulawayo24 editors also reserve the right to edit or delete any and all comments received.