Opinion / Columnist
Lobengula did not disappear
18 Oct 2018 at 07:11hrs |
Views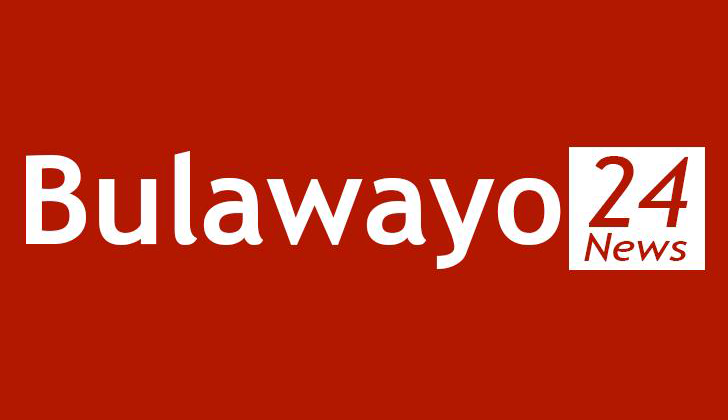 INFORMATION diffused widely in this country after the extermination of the Allan Wilson Patrol by the heroic rear guard of King Lobengula under the command of Mtshana Khumalo was that the last Ndebele monarch had died of smallpox and was buried at Pupu.
This was, in fact, falsely purposely spread by King Lobengula's public relations personnel in order to stop the British South Africa Company (BSAC) armed forces from pursuing that monarch to where he actually went, that is, to Mpezeni Jele's country in what is now Zambia's Eastern Province.
The two people buried at Pupu are King Lobengula's last senior counsellor (Prime Minister to use modern political parlance) Magwegwe Fuyana, and his aide-de-camp, a Mhlanga.
Oral legend has it that as the Ndebele royal group was moving northwards, mounted BSAC armed forces under Colonel Forbes were getting closer daily.
King Lobengula and senior members of his entourage decided that Magwegwe Fuyana must be sacrificed in order for the king to escape.
King Lobengula is said to have told Magwegwe: "Magwegwe, wena nami savumelana ukuthi nxa singahlaselwa yizitha, sizakulwa sifulathelene, wena ubheke le, mina ngale. Usuzakufa, Magwegwe, ukuze abafo bengangibambi."
The literal translation of that statement into the English language is: "Magwegwe, you and I agreed that should we be attacked by some foes, we will stand and fight back-to-back, you facing in one direction and I the other.
You're now going to die, Magwegwe, so that our enemies cannot capture me."
The king's bodyguards seized and killed Magwegwe.
But when they tried to get hold of Mhlanga, he violently defended himself for quite a while during which he used vulgar words as he threw whatever weapon and missile he could lay his hands on.
He was, however, eventually subdued, killed and interred in the same rocky crevice with his chief, Magwegwe Fuyana, on a sultry November afternoon as black clouds rose menacingly from both the south and the east to portend an imminent violent storm.
The king and his group crossed the Shangani River and trundled on towards the land of the BaTonga, into Chief Pashu's territory to be exact.
His rearguard also crossed that waterway before the storm broke, so did a party of BSAC mercenaries under Major Allan Wilson that was in hot pursuit of the king.
The king's party was less than a day's walk from the rearguard, and Mtshana realised that at the rate the king's group was moving, on foot by and large, and that of the BSAC patrol, on horseback, the king's party would be overtaken sooner rather than later.
The commander of that historic, heroic Ndebele military contingent decided to stop and lay an ambush.
Allan Wilson, who had, according to a BSAC subsequent commission, gone further than his senior officer Forbes had instructed him, pressed on with his pursuit of a monarch who had literally yearned to be a friend of the British people.
He wanted to take the king's head back to Forbes and Rhodes. British colonialists had done so in the Cape Colony and elsewhere, and wanted to do the same with King Lobengula.
The mercenaries were moving at a leisurely pace when the Ndebele patriots suddenly attacked from all sides except the rear, where within earshot, the then flooded Shangani River was roaring furiously as a result of the storm cloud that had come down mercilessly in that river's upper and middle reaches.
The Ndebele commander, Mtshana Khumalo, had ordered his warriors to take no prisoners, but to kill whoever of the mercenaries within their striking reach.
He would later narrate how the patrol members tried to ward off spear shafts with their bare hands as they pleaded: "Hayikhona wena bulala zonke!"
The Ndebele warriors showed no mercy for very, very obvious reasons: That war was deliberately provoked by the BSAC, the whites had used devastating weapons at all recent battles and killed hundreds of thousands of black people and there, they were impudently, disdainfully and arrogantly trying to capture an obviously innocent victim of criminal aggression.
The Ndebele monarch, meanwhile, arrived in the land of the BaTonga where he remained under very strict security conditions while arrangements were being made for him to cross the mighty Zambezi River and go to his cousin, Mpezeni Jele, in the eastern region of what is now Zambia.
Tonga oral legend says Chief Pashu actually got some of his men to make a cavity big enough in a baobab tree nearby to enable a person to sit in it with relative comfort.
The stem's colour was rather dark, almost the same as that of a black person who could merge with that of the tree and not be easily distinguishable, a form of natural camouflage.
The BaTonga also carved many canoes with which King Lobengula and his group were ferried across that river.
But most unfortunately, oral legend has it that all the Tonga people who were involved in helping the last Ndebele king to leave their area were killed, after he had crossed to the northern side of the river, on his orders lest they should reveal his whereabouts.
When he arrived at Mpezeni's palace, he is said to have told that Angoni king: "Zimbi indaba ekhaya!"
That means: "Affairs are bad at home!"
Because of that statement, Jele called him 'Ndabambi' (bad news or bad affairs).
King Lobengula was accompanied by a relatively large number of highly seasoned warriors, some of whom had seen action at one or another of the already mentioned battles.
He wanted and tried, but failed to build a big enough army with which to return to free his kingdom from the BSAC.
He died in about 1920 and a Bulawayo-based group of Ndebele royalists sent a seven-member delegation to Mpezeni to pay their last respects to their monarch.
It is of much Nguni traditional politico-cultural interest that King Lobengula was accompanied by a non-Nguni queen when he left his kingdom.
That queen was a Madumani (MaMlalazi), a totem found more in the BaKalanga than in the Nguni cultural cluster.
After he had selected her much earlier from a group of girls who paraded before him as was the socio-cultural norm, his senior counsellors advised him: "Khafula mntwana wenkosi, ulihole." (Spit out, prince, she is of the serf social class).
The king did not act as advised, but ordered all his chiefs to tell their people to come to a meeting below the Tshabalala hillock on a date that has never been officially remembered.
He said people of Nguni and Suthu extraction should be told to sit separately from the indigenous (abetshabi).
The word 'tjaba' is tjiKalanga and means 'people of foreign tribes or nations', and is derived from 'sechaba', a seSotho word meaning exactly the same nation.
However, when used as an adjective such as in the sentence 'Banhu bezwitjaba', it means 'people of foreign tribes or nations'. The Ndebeles adopted the word from the Kalangas.
So, to go back to our story, when King Lobengula arrived at the venue, he commented: "Where are the people whose ancestors came from the south?"
The chiefs showed him where the Ngunis and Sothos were seated, and he remarked: "Just this little group!"
He went on: "I would like you all to realise that when we talk about our nation, we're referring mostly to the people we found here because they are many more than we are.
So, one of their daughters is now one of this nation's queens."
King Lobengula was by that incident nation-building, socially and culturally unifying his multi-ethnic people.
However, in January 1980, an elderly Ndebele man who was accompanied by a boy of about eight or nine years arrived at Zimbabwe House, PF-ZAPU headquarters in Lusaka.
His totem was Msimanga.
He found Andrew Mafu and the author of this account, and said he had been sent by 'amaNdebele ukuzatshela uNkomo ukuthi ayebona lapho okulele inkosi yamaNdebele, uLobengula. Engakayi ekhaya'. (He had been sent by the Ndebeles to Nkomo to tell him that he should go and see the grave of the last king of the Ndebeles before he returned home).
Attempts to reach Nkomo by telephone took the whole day, but eventually, we contacted him and he was at Shabani (Zvishavane).
He was campaigning, and said he found it both ill-advised and well-nigh impossible to return to Zambia at that very critical time.
--------
Saul Gwakuba Ndlovu is a retired, Bulawayo-based journalist. He can be contacted on cell 0734 328 136 or through email. sgwakuba@gmail.com
Source - zimpapers
All articles and letters published on Bulawayo24 have been independently written by members of Bulawayo24's community. The views of users published on Bulawayo24 are therefore their own and do not necessarily represent the views of Bulawayo24. Bulawayo24 editors also reserve the right to edit or delete any and all comments received.