Opinion / Columnist
Devolution to fight 'marginalisation'
21 Oct 2018 at 09:38hrs |
Views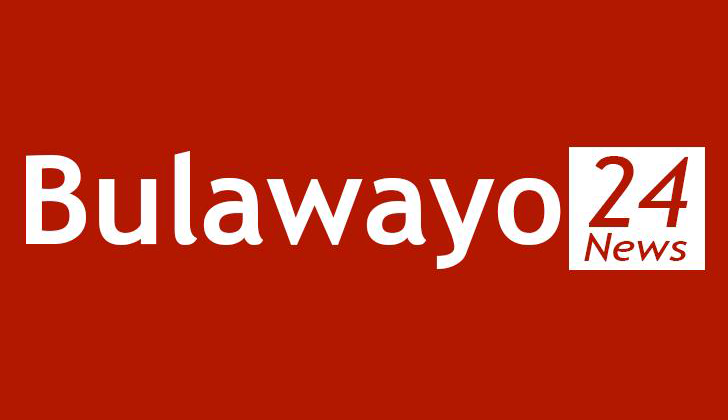 "When we finish the July 30 elections, when we win, the Second Republic will come into place. Under the Second Republic, each province will have its own economic planning programming from ward, to district to provinces; we initiate the provincial council as provided for by the constitution, run province by province in a devolved tower".
These words were said by President Mnangagwa in the run up to the country's Harmonised Elections at a rally held at Phelandaba Stadium in Gwanda, Matabeleland South.
Close to three months after the elections the President has walked his talk of devolving power to the provinces with moves at an advanced stage which will see the swearing in of provincial members into office in line with the country's Constitution.
Devolution of power will see provinces crafting their own budgets unlike the old system where budgeting was centralised even for provincial developments.
President Mnangagwa, in explaining devolution, said each province would have its own economic development plan underpinned by resources found in that province.
He said the economic plans would be crafted by provincial councils, led by provincial ministers, whose role would be that of co-ordinating development.
President Mnangagwa also emphasised that communities should benefit from resources in their areas under the devolved system. Key on the President's explanation on this mode of governance was the need for provinces to have their own Gross Domestic Product (GDP) which feeds into the national GDP.
This devolution being envisaged by the President is not synonymous with Zimbabwe but there are a number of countries in the world that have successfully implemented it.
In Africa countries that have embraced devolution of power include Kenya, with its system of devolving power to 47 counties.
Other countries that recognise and affirm devolution include countries such as Uganda, Nigeria and South Africa.
In Europe countries which have embraced devolution of power include the Netherlands, Italy, France, Switzerland, Spain, Denmark and Finland.
According to collinsdictionary.com, devolution is defined as; "the transfer of some authority or power from a central organisation or government to smaller organisations or government departments."
In their paper presented at the 2012 International Conference on Public Administration, Mukonza and Chakauya (2012:101) define devolution as "a form of decentralisation through which authority to formulate policies in selected areas of public policy is conferred to elected sub-national levels of government."
In his paper titled, Devolution of power and effective governance, Mr Norman Nhede notes that devolution ensures equitable distribution of resources hence the notion that if adopted it will enable local residents to make relevant and accurate decisions regarding priorities for their own areas.
"Ardent proponents of devolution argue that devolution of power curbs corruption and inefficiency. The fact that resources are distributed to local communities makes it easier for them to manage them in an accountable and transparent manner. Any form of abuse of resources can easily be traced and exposed. In line with the prudent use of public resources strong local institutions have the potential to accelerate economic growth which in turn promotes national development," writes Mr Nhede.
So with the various definitions of devolution laid out the question then becomes how does Zimbabwe, as a country, benefit from implementing the constitutionally mandated devolution of power.
Sunday News this week spoke to a number of analysts to get their views on the matter and prospects of the country in the few years to come when the provincial councils are finally put in place.
Political analyst, Mr Michael Mhlanga said devolution as a method of governance was crucial in developing any nation. He said devolution made it easier for local authorities to identify local problems and come up with viable solutions.
"It becomes easier for local authorities to identify and solve developmental challenges since the power to change things would lie in the hands of the directly affected. It's also easier again to maintain financial flows, since the structure will be short and precise contrary to the long bureaucratic unitary systems which have been prone to corruption.
"Another interesting vantage would be the politics of the purse. When contributing to the national purse, provinces do not contribute equally. What we have always seen is the inequitable distribution of public funds even to less GDP contributing provinces, with their mismanagement where when allocating the budget from a unitary perspective, it has been enveloping failed administration. Based on the President's submissions of devolution, efficacy of service delivery, measurable of activity and contribution to GDP will be explicit," said Mr Mhlanga.
He said President Mnangagwa's Second Republic came with a new zeal on public administration reforms hence the emphasis on transparency and accountability through having public officials immediately accountable to their provinces as promulgated by devolution.
Mr Mhlanga said it was commendable that the Government was creating responsible local governors and ensuring they get rid of any possible leakages of resources starting at a local level.
"Social welfare as an imperative for provincial development will be an immediate responsibility of each province, subsequently reducing a 'failed' burden by a centralised system of blanket social welfare response programmes that was unaware of provincial uniques which in the process was creating a facade of welfare and decrease the speed of development," said the political analyst.
Zimbabwe Christian Alliance (ZCA) executive director, Reverend Useni Sibanda said what is critical at this stage is for people to realise that devolution is not a "Matabeleland issue" but is set to benefit the entire nation as a whole as it would see various provinces being able to determine their resource allocation and manage their development.
He said as the Government moved towards implementing this mode of governance people should now embrace the openness that was been adopted in the Second Republic and air their views on the best way of implementing it.
"Let us all stand up and help the Government come up with the best possible concept of devolution which will equally benefit everyone. People should not just sit on the sidelines and criticise the Government but should take advantage of President Mnangagwa's open door policy and air their opinions as we move towards implementing this mode of governance. What is key regarding devolution is that when devolution is finally implemented provinces will now be empowered to take charge of their economic destiny, they will be able to determine the pace of the development rather than always relying on central government," said Rev Sibanda.
He further noted that when implemented, devolution could bring healing to the nation as provinces will now feel included in the national cake and emerging problems like marginalisation will be a thing of the past.
"As we all know national healing is a key drive being targeted by the Second Republic hence by empowering provinces to take charge of the economic destiny it ensures unity and the healing which the Government has always been pushing towards. Further, there are a lot of land disputes which have emerged which I feel can be resolved when devolution is implemented," said Rev Sibanda.
Senior Lecturer, School of Language, Media and Communication at the University of Limpopo, South Africa, Zimbabwe-born, Dr Shepherd Mpofu said devolution is an antidote of overly concentrating power in the hands of a few individuals.
He said the full implementation of devolution made it possible for citizens to be actively involved in decision making at a local level.
"This decentralising of power does not mean cessassion, but means making decisions at a local level and these decisions are likely to be more effective as they are made from the vantage of knowledge. The implementation of devolution, in a constitutionally provided for manner has greater benefits in that it makes it possible for citizens to be intimately involved in making decisions that affect their lives. In a sense it brings the governed and those governing into a roundtable conversations. It is also easy to manage and deal with social diversity in a positive manner," said Dr Mpofu.
He said in the context of Zimbabwe, devolution made way for the development of previously underdeveloped regions in the country and further helped reduced corruption as locals now had the mandate of managing their own resources.
"At a national scale corruption is reduced when localities manage their wealth and development. This also creates job creation that benefits the local people. To stretch it a bit far with an example, there is no reason for a KFC restaurant to open shop in Murambinda and import people from Nkayi to come and work there as if those in Murambinda are incapable. Similarly at a provincial level for instance, local people are employed, the economy booms and business benefit," said Dr Mpofu.
So as the Government moves forward in implementing devolution in the country, it is key for the nation to come together and offer support so that both citizens and the Government move in one direction.
Source - zimpapers
All articles and letters published on Bulawayo24 have been independently written by members of Bulawayo24's community. The views of users published on Bulawayo24 are therefore their own and do not necessarily represent the views of Bulawayo24. Bulawayo24 editors also reserve the right to edit or delete any and all comments received.