Opinion / Columnist
Woe unto enemies of Mnangagwa's 2nd Republic
23 Oct 2018 at 05:17hrs |
Views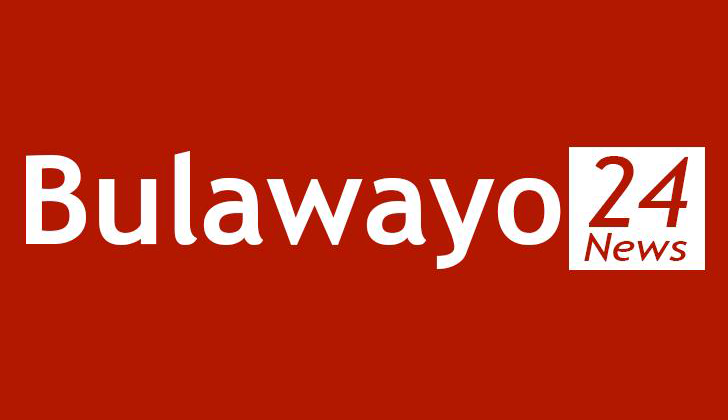 THE country faces threats from enemies of the Second Republic who want to frustrate Government efforts to turn around the economy and lead Zimbabweans to a prosperous future. The enemies of the Second Republic have in the past weeks engaged in activities that have resulted in instability through illicit currency dealings and wanton hiking of prices of basic commodities.
However, the efforts of these retrogressive forces have not gone unnoticed as the Government has put such characters on notice through a number of interventions that are set to restore sanity in the country.
In line with his promise of being a listening and transparent leader, President Emmerson Mnangagwa has through various platforms interacted with Zimbabweans and updated them on issues of running the country and challenges that the nation faces.
The platforms include his social media accounts and most recently his weekly column in The Sunday Mail.
In his latest column on Sunday, President Mnangagwa revealed that he had received reports of illicit currency dealings by a syndicate, including those in the financial services sector.
The President also said he had been briefed about individuals and shelf companies not involved in any gainful or productive economic activity that are engaged in fuelling instability in the economy.
"Reports and submissions before me on illicit currency dealings point to an intricate network of currency speculators mostly in high places and in places of trust. In a number of cases which have now been brought to Government's attention, some of our guardians of the financial services sector have either not discharged their roles fully, or have not done so honestly.
"In other cases, some have colluded with negative elements, both inside and outside the banking system, to aid and abet these illicit transactions. Considering that more than $9 billion is passing through different electronic platforms and leaving an "electronic trail", it is inconceivable that these illicit transactions have and can ever go on undetected or unnoticed," said the President.
"It simply cannot be. Someone somewhere sees this, or simply winks. Overall, it is a story of sins of both omission and commission. Our whole financial sector risks disrepute, and therefore sanity has to be restored. In most economies, sudden huge movements of money or unexplained "swelling" of deposits raise eyebrows. Millions have been moved unexplained in our financial services sector, with no one batting an eyelid."
The President has on many occasions expressed his vision for a corrupt free Zimbabwe of equal opportunities and earning money through legal means. This vision can only work if complemented by every Zimbabwean in all sectors, but it is worrying that some characters are still operating in the mode of the last dispensation of seeking to enrich themselves at the expense of fellow countrymen.
It is the duty of every Zimbabwean, not President Mnangagwa alone, to ensure that they contribute to making Zimbabwe great again through honest and transparent conduct and not to clap for his speeches by day and at night do the very things that the Head of State stands against. It is clear that such elements, by their continued assault on the country's economy, have declared themselves enemies of the country and of Zimbabweans.
The hope in every Zimbabwean and the millions that backed President Mnangagwa and Zanu-PF in the recent elections was for a prosperous Zimbabwe and no one should be allowed to frustrate the course that the majority has so longed for.
Just like President Mnangagwa said at his rallies ahead of the elections that no one is bigger than Zanu-PF or has a pocket big enough to fit the ruling party, equally, there is no one bigger or their interests bigger than the people of Zimbabwe. And to those in positions of trust, it is important that they walk in step with the President's vision for a greater Zimbabwe and desist from pursuing selfish agendas for self enrichment.
They are not bigger than Zimbabwe and will not be allowed to act against principles that inspired the liberation struggle that brought the country's Independence; the very principles that inspired Operation Restore Legacy when a few individuals had captured the state for selfish benefit. Despite the nefarious activities by enemies of the Second Republic, President Mnangagwa has assured the nation that his Government will not fold its hands and let a few people lead the country into ruin.
"Lately, our law enforcement agencies have been investigating these illicit activities. It has come to light that the money changers we see in street corners are mere "runners" who work for big currency sharks who operate from high places in air-conditioned offices. The real culprits are not these "runners" who are but a tip of a big and scandalous financial iceberg. Almost all these runners are on pittance commission from large sharks who are the real offenders we should bring to book. And we will do just that," said President Mnangagwa.
He added, "We need to show all offenders that crime does not pay, but that it is painfully paid for by way of compounded grief it visits upon all such offenders. Accordingly, I have now instructed the Minister of Justice, Legal and Parliamentary Affairs to work closely and expeditiously with the Attorney-General in order to produce a new set of regulations which will be promulgated under temporary law-making powers which I, as President, am allowed by the Constitution."
The President has the full support of all patriotic Zimbabweans in dealing with these enemies of the Second Republic who have presented themselves as stumbling blocks to the country's prosperity. Every Zimbabwean matters; no Zimbabwean is more equal than the other and no one should be allowed to profit from the suffering of the masses.
Source - chronicle
All articles and letters published on Bulawayo24 have been independently written by members of Bulawayo24's community. The views of users published on Bulawayo24 are therefore their own and do not necessarily represent the views of Bulawayo24. Bulawayo24 editors also reserve the right to edit or delete any and all comments received.