Opinion / Columnist
Abuse of media privilege
29 Oct 2018 at 05:35hrs |
Views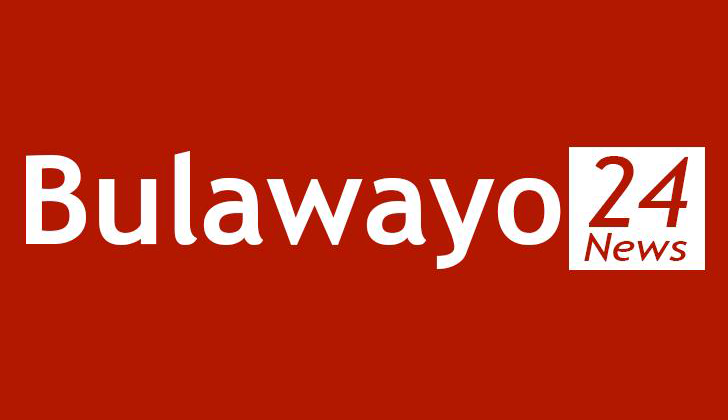 WHENEVER people talk about the media and journalism, phrases such as "media responsibility," "media ethics," "objective reporting," "public interest," "national interest", or "balanced coverage" are often highlighted as part of media ethics and professionalism. However, these phrases often conceal the distinction between what ought to be done and what is done.
Journalists are primarily ordinary people with ordinary brains, who eat ordinary food, relate to ordinary people, are affiliated to ordinary political beliefs, belong to religions and faiths, support specific soccer teams, and have preferences of their own in life.
They are not Godsend super-humans coming from the high heavens to report neutrally and fairly on the affairs of a world they do not belong to, much as most of them would prefer to publicly posture.
In terms of what ought to be done, the responsibility of media practitioners should be the same as that of any decent human being, though greater, when one considers that privilege confers opportunity, and opportunity confers moral responsibility.
It is not getting any better now that we have social media, where anyone with a gadget can post and publish anything on line for the consumption of the whole world. Hans Morgenthau, a founder of the international relations theory, condemns obedient intellectuals and journalists who adopt "a conformist subservience to those in power."
Morgenthau was not referring to political commissars of perceived "totalitarian," or "rogue" states; but to Western intellectuals and journalists – the self-anointed angels of democratic civilisation. He said these journalists could hardly plead fear but only cowardice and blind subordination to power and the financial muscle of those who own the media houses they work for.
Our own journalists are no exceptions. They too are subordinates of power and financial muscle. Before the advent of this social media crazy we had rogue online "newspapers" like ZimDaily, ZimbabweMetro and ZimGossip —now all defunct supposedly. It was insanity unabated where anything could be written and published anytime about anyone.
This column was only a year or so old 11 years ago, when one Raymond Mhaka started a campaign targeted at creating international hate against this writer through an online paper they called ZimbabweMetro.
The idea was to attract the attention of Australian immigration authorities and influence the possibility of deportation, or at the very least termination of this writer's right of stay in Australia. People like Petina Gappah and others were quoted in the stories without being consulted, and obviously without their knowledge or authority.
Gappah had to issue a public statement dissociating herself from the unfounded stories. Her status in society was used to buttress a false story, and Mhaka did not care what she thought of it.
Mhaka even falsely quoted The Herald as having reported that this writer had publicly advocated for the "assassination" of MDC members of Parliament, "in this life and in the life to come." The idea was to incite Australian authorities into deporting a perceived assassin.
It is a decade later now, and we have daily doses of fake news on social media. We still have online "newspapers" that do not meet the standards expected of a professional publication.
One such "newspapers" was virtually the MDC Alliance's mouthpiece during the run up to our July general election. Most of the coverage was through video footage of largely contrived story lines designed to either portray the MDC Alliance as invincible, or Zanu-PF as monstrous.
There was doctoring of video footage to either exaggerate the crowds at Chamisa's rallies, or to downsize the numbers at Mnangagwa's rallies.
The editor of the publication even publicly wept online after the MDC Alliance and its leader Nelson Chamisa lost the election. The baseness and rancour characteristic of the so-called news on such "newspapers" is phenomenal, but it would be unfair to blame it on the entire journalism fraternity. Having said this, one wants to interrogate what it is that makes many journalists believe that they have super rights over all other mortals.
Lawyers sometimes do the same, believing passing through a law school is in itself a super right to societal supremacy. The profiles of journalists are written by journalists so, not surprisingly, they are portrayed as defenders of the right and the just, upholding the highest values, and confronting power and evil with admirable courage and integrity.
We in the media fraternity call it speaking truth to power. Well, many times the record reveals a different picture. The pattern of "conformist subservience" can be traced back to the earliest recorded history. It was the men who corrupted the youth of Athens with false gods who drank the hemlock, not those who worshipped the true gods of the doctrinal system. In the Bible, so many pages are devoted to prophets who condemned the crimes of those in power and all manner of immoral practices.
Today's political prophets are labelled "leftists, Marxists or dissident intellectuals."
The biblical prophets were treated in a manner that needs no review. They were treated miserably and that is the norm for dissidents to the oppressive order of this world. This writer is no stranger to this kind of treatment and has no hope in the proclaimed formal democracies, because more often than not, even these are offended by the voice of reason. Let me say this writer has no hope in any form of establishment, including our own power corridors here. The powerful corrupt elites will not stand aside and look when we unmask their evil deeds; they will strike for the kill.
They have deadly fangs, and they will always come after you if you appear to them like you are endangering their privilege. This is why we cannot tame corruption today. We will always retreat when the powerful are offended and come charging at us. In biblical times there were intellectuals and journalists or scribes who were greatly respected in the era of the prophets. These were the flatterers of the court.
Today's powerful elites will always appoint their own flatterers, and that is why we now run our countries on the bootlicking ideology. The equation of corruption is simple. Add together authority plus monopoly, and then subtract transparency, and you are happy and safe. The gospels warn of such as "false prophets, who come in sheep's clothing, but inwardly are ravening wolves".
Today's sheep's clothing is the incessant preaching of democracy, freedoms, liberties and limitless human rights where man knows neither sorrow nor pain. We also preach zero-tolerance to corruption, often flanked by corruption mafia dons, and corruption continues to be tolerated. We enjoy the rally type of democracy that some of our politicians say they will bring to the doorstep of everyone, if only they were to lead Government.
The dogmas that uphold the nobility of political power across the world are perhaps unassailable, despite the unending criticism that critics may persistently offer.
John Adams, a US President two centuries ago, said this of power and privilege: "Power thinks it has a great soul and vast views beyond the comprehension of the weak."
That is the deep root of the savagery, ignominy and self-righteousness that infects the imperial mentality and also, to a good extent, most structures of authority, including our own. Reverence to that great soul of privilege and power is the normal stance of many media practitioners, who always want to appease power centres that provide their financial oiling.
There are two categories of journalists: the technocratic and objective journalists and the value-oriented journalists. The former are often responsible, sober, constructive and fair-minded while the later devote themselves to slander and vilification of those who are viewed as a threat to the power centre that oils the media houses that employ such journalists; or in Zimbabwe's case, to the interests of a political party that ensures foreign donor funding; or such other similar incentives. These are journalists who are wary of democratic involvement of underprivileged people; as was land reclamation in Zimbabwe. To them, these are improper initiatives that can create what has been called a "crisis in democracy."
A study by liberal internationalists from the US going by the name Trilateral Commission concluded in 1975 that such initiatives by the underprivileged special groups were a threat to the world order and they actually called it "the threat of excessive democracy". This "crisis" can only be managed by silencing the voice of these special groups and this explains the persecution of writers in the category of advocates for social justice, as I believe I am.
Our corrupt elites will not go down without a fight when exposed. Anyone with power will use their privilege to silence opposition, and we always blame the imperialists for this kind of behaviour.
That makes sense. This world cannot afford opposition to the capitalist imperial world order; and there is no question that challenging the capitalist world order is seen as archaic communist demagoguery that has no place in a modern world run by the awesome excellence of Western leadership. The long-standing principles that animate the decisions and actions of the power centres of global politics, particularly the US power centre, are clear doctrinal contours of Western foreign policy. These principles do reign in Western journalism and almost in all scholarship.
For the anti-Zanu-PF journalist, the major theme is MDC exceptionalism: the media thesis that the Zimbabwean opposition is immune to error because it has a transcendental purpose of establishing "freedom and democracy" in Zimbabwe.
This is why criticising the Zimbabwean opposition is so bad that whoever does that must, by demand and definition, be traced back to some kind of egregious evil, like the murdering and raping of some innocent civilians, regardless of the facts.
People like this writer have been accused of committing the greatest crime of daring to criticise the angelic power the MDC - power that seeks nothing for itself; and acts only for the benefit of all others. Although our opposition selflessly bears the cost of bringing "democracy and happiness", the party is committedly set to share the benefit of its labours with every Zimbabwean equally, in a new Zimbabwe where there will be no sorrow or crying, no pain; and all of us living happily ever after.
We hear if Chamisa had won the election this year, milk and honey would be flowing across the country right now. There is no problem with such a script coming from Nelson Chamisa. He is a politician marketing himself. But journalists should know better. In the past the MDC leadership has struggled to dissociate itself from thugs and hooligans who have repeatedly attacked perceived opponents in the name of the party's cause.
It is even sadder when the media fails to condemn such behaviour. The same goes for media houses sympathetic to the cause of the ruling party. It is simply wrong for any journalist to sanitise violence, corruption, or any other evil on the basis of endeavouring to protect the integrity of an offending political party. If President ED Mnangagwa is going to overcome the scourge of corruption in Zimbabwe as a leader, he will need tools to disarm the corrupt cartels in our system.
The most effective tool he can ever have is public anger directed at individual offenders. We need a responsible media that will in a fair manner expose all known shenanigans of corruption, naming and shaming the culprits without fear or favour. It has been long since we last saw a high profile politician committing suicide after being exposed by the media — some 30 or so years ago. The only thing that corrupt people want to hide from is the public.
If we expose the corrupt to the people they are done for good. The law and justice will just naturally follow through to execute the punishments. Our Reserve Bank must be the custodian of our economy, not the predator destroying it. That is simply unforgivable, unacceptable, and never to be pardoned. Zimbabwe, we are one and together we will overcome. It is homeland or death!
Reason Wafawarova is a political writer based in Sydney, Australia.
Source - chronicle
All articles and letters published on Bulawayo24 have been independently written by members of Bulawayo24's community. The views of users published on Bulawayo24 are therefore their own and do not necessarily represent the views of Bulawayo24. Bulawayo24 editors also reserve the right to edit or delete any and all comments received.