Opinion / Columnist
Queen Bee a fictitious character created to defuse tension in the country
01 Nov 2018 at 12:24hrs |
Views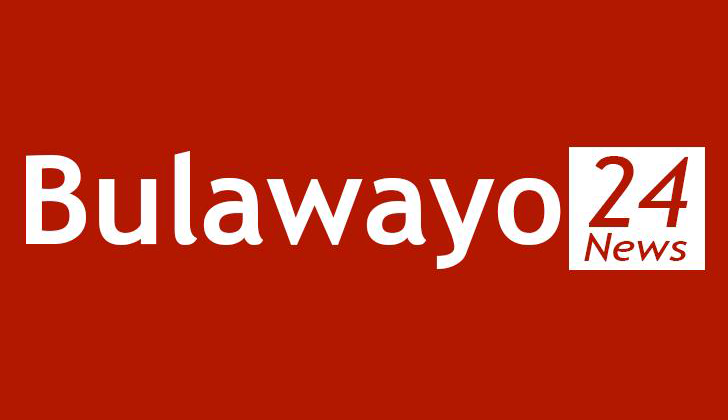 Prior to the stage managed appointment and termination of Gerald Matumanje aka Acie Lumumba I wrote a piece titled 'President ED Mnangagwa is Finished'. I demonstrated that Zimbabwe was ripe for a political disaster to occur and concluded by saying that RG Mugabe's shoes are too big for President ED Mnangagwa to handle. Therefore, this piece seeks to support the view that the appointment/termination/creation of Queen Bee were part of the ZANU PF stage managed drama to defuse the current political tension in the country.
The economic problems in Zimbabwe were pushed to the peak by the monetary/fiscal measures announced by the Reserve Bank of Zimbabwe (RBZ) Governor John Mangudya and the minister of finance Mthuli Ncube. In one of my piece, titled 'Mthuli Ncube & John Pakanetsa Mangudya Have Opened A Pandora Box' I informed the Zimbabweans that the announcement of fiscal/monetary measures had set in motion the process of economic collapse and I warned President ED that his days were numbered if he was not going to dissolve the cabinet and form an inclusive government.
There is no doubt that the current economic turbulence sent enough shock waves to President ED Mnangagwa and ZANU PF. At the moment, Mthuli Ncube and John Mangudya have no clue on how to resuscitate the Zimbabwe's ICU economy. For now, ZANU PF may survive by using their usual old 'dirty tricks' but they are short lived. President ED Mnangagwa should look for long term solutions to the challenges affecting Zimbabweans, stage managed 'dirty tricks' are short lived just like flowers.
Is it true that Mthuli Ncube did not know that the appointment of Lumumba was illegal? The appointment and termination of Lumumba managed to diverge the attention of people from the current economic problems. Prior to his appointment and termination, the citizens were discussing the current economic problems 24/7. Just soon after the appointment, Lumumba attacked RBZ leadership and a fictitious character known as Queen Bee. Lumumba claimed that RBZ leadership except John Mangudya were responsible for the economic challenges that we have today. He went further to say that Zimbabwe government was under the capture of a factious character called Queen Bee, equivalent to the Gupta or Zupta of South Africa.
Even if you cheat Zimbabweans with the same old tricks more than 100 times, they won't learn from history. Since 1980, ZANU PF has been using such old 'dirty tricks' to silence, kill, harm and diverge the focus of Zimbabweans. Our wounds are still fresh from what happened to Archbishop Pius Ncube, Joshua Nkomo/Gukurahundi, Ndabaningi Sithole's farm/arrest, the bombing of Daily News and the alleged assassination attempt of ZANU PF leadership in Bulawayo. RG Mugabe is gone but he left the silly old tricks to ZANU PF government. It is obvious that the political pressure on President ED was neutralized by the stage managed Lumumba's appointment/termination and the creation of a fictitious Queen Bee.
The Zimbabwe's economy is not performing because of political legitimacy issues and not Queen Bee. ZANU PF members are now forcing us to accept that the economy is weak because of Queen Bee and John Mangudya. Even if the RBZ governor is to be removed, Zimbabwe will remain with its economic challenges. The only solution is for President ED Mnangagwa to handle the problem of political legitimacy. Even if the fictitious Queen Bee is killed today, Zimbabwe shall remain with her economic problems. The alleged disagreement between President ED Mnangagwa and Special Advisor Mutsvangwa is part of ZANU PF tricks to confuse people and lead. Don't ever think that ED and Chiwenga will break their friendship in the near future. Do not be diverged we know ZANU PF very well.
President ED Mnangagwa should swallow his pride and extend his hand to the opposition forces, he cannot lead Zimbabwe without the urbanites. President Mnagagwa should accept the fact that Nelson Chamisa is a President for urbanites and the country cannot move forward without support from the urbanites.
Conclusion
ZANU PF crew is always looking for cheap old tricks to diverge people's focus on the economic challenges, they have now decided to take advantage of Prophet Magaya and HIV/Aids saga. They can diverge people's attention for a short while but the economic challenges will determine the destiny of ZANU PF and President ED. They can come up with another Queen Bee or Lumumba but Zimbabweans are not new to these old tricks.
The current economic climate in Zimbabwe is not suitable for humans, that's a time bomb for President ED Mnangagwa. The President should move with speed and resolve the legitimacy problems or change will change him. Why should the Zimbabweans keep a non performing President?
Don Chigumba is a mixed methods research specialist can be found on twitter @Donchigumba
Source - Don Chigumba
All articles and letters published on Bulawayo24 have been independently written by members of Bulawayo24's community. The views of users published on Bulawayo24 are therefore their own and do not necessarily represent the views of Bulawayo24. Bulawayo24 editors also reserve the right to edit or delete any and all comments received.