Opinion / Columnist
The view from up here
01 Nov 2018 at 19:03hrs |
Views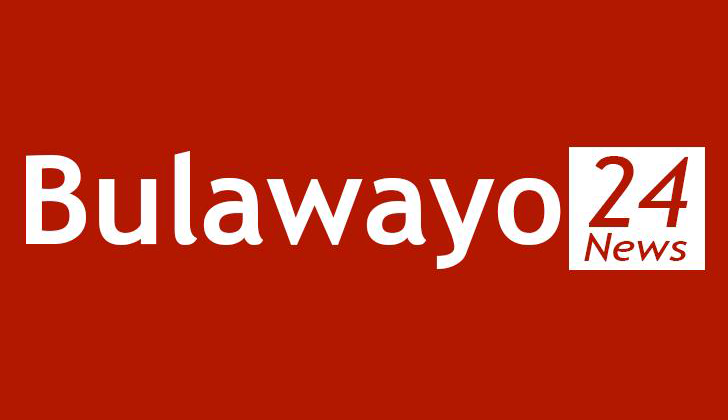 Stalin's Chicken Part One: The case of Zimbabwe
Just as axiety.org describes Adolf Hitler, Mao Zedong, Joseph Stalin, Pol Pot – Mnangagwa and Chiwenga are by all available accounts, totalitarian dictators, who seek to maintain complete control over the Zimbabwean people through radical methods, including the systematic murder and imprisonment of all who stand against them.
I believe dictators use the same cookbook for their recipes.
Chingiz Aitmatov, a famous Soviet novelist told a story of Joseph Stalin's chicken during his iron and brutal reign of the Soviet Union.
Here is the story as written by Majid Kazmi and taken from one of his online articles;
'In 1935, Stalin invited his trusted senior advisors and some media henchmen to a meeting with an intent to make a point using the most evocative of methods. When everyone gathered at the barnyard, he called for a live chicken and vigorously clenched it in one hand. With the other hand, he then began to pluck out the chicken's feathers in handfuls. The poor bird squawked under the torment but Stalin kept at denuding the chicken until it convulsed with agony. Remarkably, unperturbed by the feeling of disgust obvious on the faces of the people too afraid to express their unease to the dictator, he continued until the chicken was completely without feathers.
He then put the bird down by a small heap of grain and stood up to finish the last act while the people curiously observed the chicken move towards the grain. As the chicken started to peck, Stalin put his hand into his jacket pocket and pulled out another fistful of grain, putting it out in front of the wounded bird. To the utter surprise of the transfixed spectators, the chicken managed a weak-kneed stagger back to Stalin and started to peck the fresh grain right out of the hand that moments ago had inflicted unbearable pain on it. Stalin had made his point — loud and clear.
He turned to the people and said, "People are like this chicken. It does not matter how much pain you inflict on them. The moment you offer them what they need, they will still follow you and turn to you for their survival."'
FEAR
THE STALIN'S CHICKEN story has one and only one purpose in all dictatorial regimes; TO INSTILL FEAR AND CONTROL.
According to Marjane Satrapi, dictators know that when people are afraid, they lose all sense of analysis and reflection. Their fear paralyzes them. Besides, fear has always been the driving force behind all dictators' repression. When a dictatorship imprisons someone or makes him/her disappear, it is actually a strategic move. We forget that. It is not as senseless as it seems. It is a way not to silence him/her only, but also it is a way to silence his/her family as well, out of fear, and society by extension - Marjane Satrapi. On the same subject of fear, Aung San Suu Kyi wrote that, "Within a system which denies the existence of basic human rights, fear tends to be the order of the day. Fear of imprisonment, fear of torture, fear of death, fear of losing friends, family, property or means of livelihood, fear of poverty, fear of isolation, fear of failure"
Fidel Castro impoverished the Cubans by forcibly instituting the infamous Agrarian Reform program. This was done through, a series of draconian laws, passed and enforced between 1959 and 1963, and the horrible execution of all who were perceived to oppose the "revolutionary policies" Eventually through fear, the Cuban people submitted themselves to Fidel and started looking up to him for handouts to survive. They became what was cold "Fidelistas" This means Fidel's ideas evolved into an ideology. Ceausescu through the adoption of Stalinism to its absolute extremes made Romanians his fearful and submissive subjects who regarded him as their only saviour from their economic and social woes. The list is incomplete without the mention of Amin of Uganda, Mobutu of Zaire (now DRC), Fujimori of Peru, Vladmir Putin of Russia and many others around the world.
Zimbabwe is no exception.
The political environment in Zimbabwe has not changed. It is the same before and after Mugabe. It is estimated that by the 1980s, as many as one in every 30 Romanians was working as a Securitate informant. In the same way, Mugabe used the state security agents (the dreaded CIO) as his eyes, ears and more often than not an arm that instilled fear into people by killing those who dared oppose him. Tongogara, Chris Ushewokunze, Zororo Duri, Moven Mahachi, Paul Armstrong Gunda, Tatenda Gunda, Itai Dzamara, Eliot Manyika, Solomon Mujuru, Chindori-Chininga, Lookout Masuku (the list is endless) died mysteriously or simply disappeared. It is a known fact that they died after either challenging Mugabe or talking against his policies.
Mugabe's autocracy, with his right hand men Mnangagwa (known as the most ruthless and cunning politician our country has ever seen), Enos Nkala (a heartless man who oversaw the cleansing of his tribe), Perence Shiri (who was the commander of 5th Brigade which butchered the Ndebele people), Constantino Chiwenga (who was head of 1 Brigade based in Bulawayo provided both practical and logistical support to 5th brigade when they launched punishing raids on the Bulawayo residents), perpetrated atrocities through the infamous Gukurahundi of the early 1980s. This was an ethnic cleansing meant to permanently silence and instill fear in the hearts of the Ndebele people. This was achieved by ruthlessly slaughtering innocent and defenseless Ndebeles in Matebeleland and Midlands provinces. The North Korean trained 5th brigade did the dirty job, working hand in glove with the CIO and the military intelligence. Twenty thousand innocent lives were cut short brutally and unceremoniously. During the same period, in the cities across the country, houses of known opposition members were being destroyed. (Code-named "perming") This made it very difficult for people to challenge Mugabe and his Ruling party ZANU PF. Thus, the inculcated fear had started to seep deep into the Zimbabwean populace.
With the military junta now at the helm, lead by Mnangagwa and Chiwenga, the trend is the same. Just as Mugabe stole the previous elections, Mnangagwa and Chiwenga unscrupulously stole the July 30th 2018 elections. I completely agree with Charles Bukowski's thought that, the difference between a democracy and a dictatorship is that in a democracy you vote first and take orders later; in a dictatorship, you do not have to waste your time voting. I think Charles' thought is rooted in what Stalin said about elections – "Those who vote decide nothing. Those who count decide everything" Election results in Zimbabwe since 1980 were pre-determined. The election process has been and will always be a farce. Zimbabweans' vote has yielded nothing other than violence by state machinery against them. Permanent fear, perpetual trauma and physical disabilities are common features among the survivors. On July 31st 2018, Mnangagwa and Chiwenga unleashed the military who shot and killed defenceless civilians who were not only running away, but also not attacking them. Lives were lost. Fear instilled. The will of the people to fight for change receded. This junta does this because it understands that dictatorship thrives in environs were people lack will power to challenge that which is not suitable for the country's growth.
The despotic military junta leading Zimbabwe has done its job; it has cowed the people. Now its time to control and feed the poverty-stricken people by sprinkling some left overs in front of their mounts. They now appear strong and according to Alice LoCicero, they now exploit a well-known instinct that most people seek protection from a strong leader. Stalin forced famine on his people and as a result 7 000 000 people are estimated to have perished. As they suffered, they looked up to Stalin to survive. This is happening in our country today. The main economic sectors of the country are captured by a cartel in which Mnangagwa and Chiwenga are part of, hence no one in power can stop it. It has caused untold suffering to the ordinary Zimbabweans. Because of poverty, people are now looking up to the cartel to provide them with the basic commodities that are in acute shortage in the country. Above all, fear has caused submissiveness and insincere loyalty of people to the junta.
I warn the junta to heed the words of Criss Jami, "Sometimes a people lose their right to remain silent when pressured to remain silent."
Source - Peter Muzira
All articles and letters published on Bulawayo24 have been independently written by members of Bulawayo24's community. The views of users published on Bulawayo24 are therefore their own and do not necessarily represent the views of Bulawayo24. Bulawayo24 editors also reserve the right to edit or delete any and all comments received.