Opinion / Columnist
Conflation of business and politics: An economic solution for Zimbabwe
06 Nov 2018 at 12:35hrs |
Views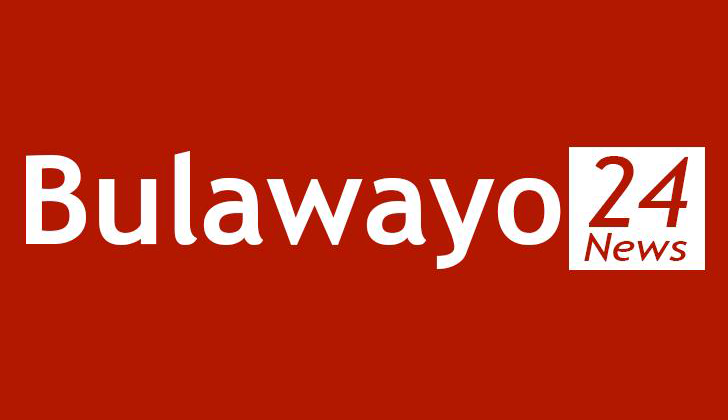 September and October saw the prices of basic commodities in Zimbabwe rising beyond the reach of many. Medicines at pharmacies were charged in United States dollars only and those who could not afford were consigned to certain death as businesses prioritise lucre over life. Literally, life got to a standstill for most people.
President Emmerson Mnangagwa in his wisdom having realised that things were getting out of hand decided that it was high time there was a conflation of business and politics in order to address people's bread and butter issues. This resulted in a meeting with business on Monday 29 October 2018 at State House in Harare. After the no holds barred and bare knuckle talk, commodities started to reappear on shop shelves even without any new foreign currency allocation to the manufacturing sector.
Sakunda Holdings owner, Kudakwashe Tagwirei, realising how important fuel is to Zimbabwe's daily life, availed 100 million litres of fuel to Government which is payable after 12 months and a further 1.6 billion litres. A snap survey across the country over the past week shows that fuel queues have disappeared while the price of petrol has dropped from US$1.43 to US$1.39. Fuel is one of the key economic drivers in the country.
Renowned telecommunications guru and billionaire, Strive Masiyiwa of Econet Wireless Zimbabwe has joined other progressive Zimbabweans in calling for the removal of sanctions. As a businessperson, he realised that the so called "targeted sanctions" were not targeted as they are purported to be as they affected the general populace and the transacting public. For making such a statement all hell broke loose from the MDC-T Chamisa faction quarters after realising that Masiyiwa was not fighting in their corner as they had believed over the years.
Now that someone of the stature of Masiyiwa has called for the removal of sanctions one now awaits to see how the United States and the European Union (EU) will react. Having invested about US$1.5 billion in Zimbabwe, Masiyiwa saw that his returns on investment (ROI) continued to be under risk for as long as the sanctions persisted.
@ZANUPF_CAPE_YL had to come to the rescue of Masiyiwa as MDC-T Chamisa faction members and supporters clobbered him on Twitter and Facebook. "We have @StriveMasiyiwa on one end. His crime is one that is calling for the lifting of sanctions. Just that and the opposition go crazy. Now when we tell you the opposition thrives on the suffering of Zimbabweans you think it's political rhetoric," ZANU PF Cape Town Youth League tweeted.
The general availability of basic commodities improved upon conclusion of the President's meeting with the business community. The only commodities that are still in short supply are cooking oil and sugar.
Another area of concern, which was giving farmers sleepless nights, was the prices of agricultural inputs which were out of the reach of many. Faced with this grim situation, some farmers were forced not to plant at all this season and opted to buy grain from the Grain Marketing Board (GMB) as this proved to be cheaper. The welcome reduction of agricultural inputs price is set to improve the country's chances of attaining food security. Business was forced to climb down on its arbitrary price increases in order to realise meaningful sales of seeds and related inputs to register a growth in the sector.
During his weekly column in The Sunday Mail, President Mnangagwa noted that Zimbabwe has the soils, the water, the cold, the seed and the expertise to grow the wheat she needs, which lasts for 3 or 4 months then imports cater for the rest of the year and a similar case was noted for soya beans. In order to help close that supply gap, Government introduced Command Agriculture Programme and various farmers' subsidies meant to boost production. The Command Agriculture Programme has been doing well as the 2016/17 agricultural season saw the nation harvesting more than 2 million tonnes of grain.
On the other hand, Zimbabwe has an unforgiving and unrepentant opposition, the MDC-T Chamisa faction and its youthful leader, Nelson Chamisa who seems to enjoy the suffering of people for nearly two decades. While addressing one of his rallies in Beitbridge over the weekend, Chamisa charged that "As your leadership, we are in the process of mobilising for the march. We are going to give you a signal on how to proceed and the date soon". It is insane of him to organise a protest march instead of contributing to the ongoing efforts to grow the economy.
The opposition is painting a gloomy and false picture of people as being unable to freely move because of alleged repressive laws or general insecurity. Contrary to the opposition's contrived negative impression, the US Embassy in Harare @usembassyharare (Ambassador Brian Nichols) recently tweeted "I am excited to visit Great Zimbabwe for the first time. Currently, on a rest stop in Mvuma on my way to Masvingo."
A Zimbabwean social media user, Kudzai Mutisi pointed out to Ambassador Nichols that Zimbabwe was a country at peace.
"You feel free and absolutely safe to move around in Zimbabwe.... Yet your country imposed Sanctions on Zimbabwe as if it's a nation of chaos and danger. All Western Ambassadors who come to Zimbabwe would testify that it's the safest African country they have ever been to. ZIDERA must go," Mutisi tweeted.
Under his leadership, President Mnangagwa is ensuring that business and politics work together complementing each other for the benefit of the general populace.
Source - Elijah Chihota
All articles and letters published on Bulawayo24 have been independently written by members of Bulawayo24's community. The views of users published on Bulawayo24 are therefore their own and do not necessarily represent the views of Bulawayo24. Bulawayo24 editors also reserve the right to edit or delete any and all comments received.