Opinion / Columnist
Zimbabwe's de facto challenge
07 Nov 2018 at 06:25hrs |
Views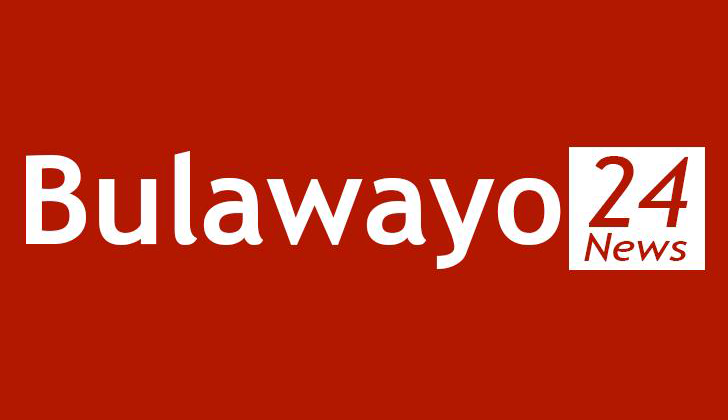 This week, US Assistant Secretary of State for the Bureau of African Affairs, Tibor P Nagy is visiting four African and two European countries; United Kingdom, France, Togo, Mali, Ethiopia and Nigeria on a two-week long-visit.
In a Press briefing before departing the US he talked about corruption being endemic in Africa, and that only when the younger generation is ready to stand against it, will it end as well as through non-governmental organisations and empowerment of women. In an interview earlier this month, he hinted at an updated US-Africa foreign policy to be unveiled soon.
I welcomed these efforts by the US State Department, knowing much more needs to be done to raise the depth of US-Africa relations in comparison to efforts being made by other countries to reinvent partnerships; China, Germany and the United Kingdom are some examples.
His visit prompted my opinion on US-Africa relations and its ties with Zimbabwe in particular. Nagy's trip is aimed at redefining the US relationship with the continent: "We must look at Africa the windshield, and not through a rear view mirror."
Regardless of the status of the relationship of the government of Zimbabwe with the US, what I know with certainty, is that the US has a great relationship with Zimbabwe's civil society.
The government of Zimbabwe's current goals for the country by 2023 are set low, but with revision of international re-engagement strategies and improved integrity in terms of corruption, the majority of the population could enjoy relief from current socio-economic suffering. Until then, President Emmerson Mnangagwa's search for legitimacy continues.
A recent EU briefing described the crisis saying, "The country suffers from institutional dysfunction driven by years of a de facto one-party, military-backed regime, characterised by rampant corruption and systematic patronage, securing the capture of key economic areas and political institutions by party elites."
Nagy is no stranger to southern Africa. With his triplets born at a Harare hospital, he's no stranger to Zimbabwe and the US often speaks of a "level playing field" meaning as Nagy said, "This means placing an emphasis on rule of law, transparency, recourse for investors, and fighting corruption."
Problem one: Corruption
Transparency International (TI) ranked Zimbabwe at a high 157th of 180 on Corruption Perception Index 2017, estimating losses inflicted by corruption at $1 billion annually, making it one of the most outstanding threats to its economic development. Nagy called for an absolute leadership culture and bureaucracy change that could put an end to corruption in Africa. If more of Zimbabwe had access to electricity, without interruptions and assurance that the lights will stay on, industrialisation would take off. The generation of electricity has to be made a priority by Zimbabwe.
He said: "Corruption is so endemic that it will require a generational shift. That is one of my biggest hopes in the young generations that they won't be able to tolerate what the old people are tolerating."
Unfortunately, corruption is systemic — all aspects of life and business, from obtaining passport documents to procurement of public contracts. The reality is that any foreign investors will come face-to-face with high-level crime, extortion, bribery, fraud, nepotism, profiteering and abuse of power.
He said, "It has to be a cultural shift to young people who will say 'enough is enough' and can't tolerate it anymore. As the young people come in and we empower women, we hope corruption is reduced."
In the meantime, illicit financial flows continue to be cause for real concern in Zimbabwe.
Problem two: US bipartisan foreign policy
There's a bipartisan US policy that at times sends a message articulated as "promoting democracy and respect for human rights" — the creation of democratic institutions is central to US foreign policy and support. If this remains unresolved, Zimbabwe will lose more young people to the West, who will be leaving to seek further education, jobs and a more sustainable future.
The reality is that Zimbabwe is a country of opportunity, yet has some stiff challenges — doing business in Zimbabwe requires policy that is forward-looking; it ought to reduce certain barriers to trade and investment that US business may encounter.
The downside to the future of relations between the two countries is that the October US election observers' final report hasn't sanctioned the 2018 presidential election result.
This is a significant snag and stumbling block in Mnangagwa's need for fresh re-engagement.
Problem three: Jobs
Zimbabweans need lasting jobs, so US-Zimbabwe relations benefit from increased trade and investment. They will only benefit if Zimbabwe implements business-friendly reforms.
Mnangagwa's biggest challenge is creating a job market that lasts for the youth. US foreign direct investors pay attention to reports its country leaders publish. The US government issues a report based on eight key factors; doing business in Zimbabwe, political and economic environment, selling US products and services, leading sectors for US exports and investment, trade regulations, customs and standards, investment climate statement, trade and project financing and business travel.
With the complexities of issues both inside Zimbabwe and in the world today, we need the diaspora's civil society expertise and creative thinking to address the multitude of issues the country is facing. Moreso, considering that Zimbabwe will need to be competitive against other African countries given the expected boom in population; the continent is expected to double its population to more than two billion and the percentage of youth aged below 25 years of age will exceed 75%.
Cross-pollination is not just for seeds and bees; to move the country forward Zimbabwe needs to make use of its diaspora expertise.
As it is, the EU maintains — in a recent briefing — the position that it is certain that Zimbabwe is a "deeply corrupt and dysfunctional State."
For now, Nagy has stated his commitment to strengthening US friendship with Zimbabwe and Zimbabwe will face — head on — some inconvenient truths.
Civil society, Zimbabwe's diaspora and non-governmental organisations must lead in assisting their leaders alter, readjust and revise public policy to meet the minimum yardsticks for re-engagement. We are part of the creation, shaping and empowerment of good government leaders and policies.
Forward-looking
Nagy will visit southern Africa; without a doubt. Only two political leaders currently have the capacity to re-shape US-Zimbabwe relations and drive the country on the right socio-economic trajectory. Zimbabwe's two de facto leaders; Mnangagwa (Zanu PF) and Nelson Chamisa (MDC) must focus on opportunities to work with its diaspora civil society on re-engagement with the US. To help the country, a few key areas of reform are a must; security sector, electoral processes, socio-economic reforms and national reconciliation, because it is tied to its youth and next generation, therefore, should be incorporated.
Zimbabwe's government needs to quickly arrest unsustainable, rampant corruption.
In all engagement, government must be trusted to do what is right. In addition to government, I do call on all stakeholders, in particular the diaspora, because at no other time in Zimbabwe's history than this has it been a perfect opportunity to be in public service. The problems the nation faces offer an exciting opportunity to have a significant impact on building a better society.
Pearl Matibe excels at building and nurturing core diplomatic partnerships and relationships with US opinion leaders and policy-makers. You can follow her on Twitter: @PearlMatibe
Source - newsday
All articles and letters published on Bulawayo24 have been independently written by members of Bulawayo24's community. The views of users published on Bulawayo24 are therefore their own and do not necessarily represent the views of Bulawayo24. Bulawayo24 editors also reserve the right to edit or delete any and all comments received.