Opinion / Columnist
Defining and identifying the new leadership trajectory in MDC-T
08 Nov 2018 at 07:21hrs |
Views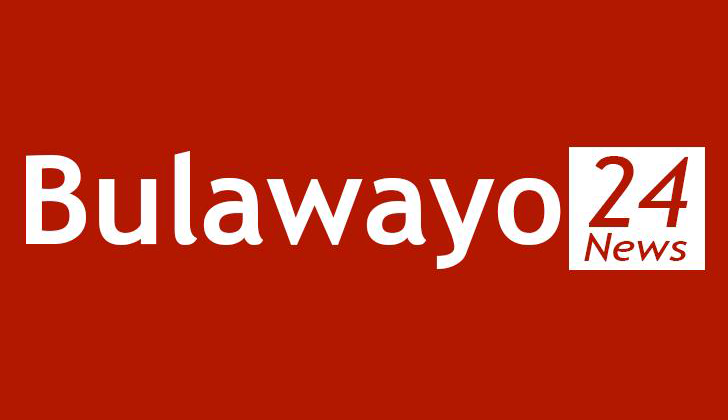 The last days of President Morgan Tsvangirai will always be remembered as the episode when the truth was the biggest casualty as the succession debate moved from his office to his death bed. After a well-choreographed visit to his residence by ZANU(PF) leadership, attended by some uninvited MDC leadership, to the unauthorized press statement by the then Presidential Spokesperson Luke Tamborinyoka with the assistance of Jameson Timba, it was clear that the party had been captured, it was only a matter of time. The sudden activation of the late president's tweeter handle purporting to be talking to Zimbabweans yet in reality he didn't even had his phone nor capable of answering one proved that there was a plot to prepare people for an unconstitutional take over.
The party was moving under the cloud of a lie propagated by people that had benefited from being proximal to the late icon. They had to do the real dirty work for the actual person who wanted power yet appeared in public as if he not interested. This was Nelson's project that he has to see through and what remained was how was he going to take over power of MDC-T held by the then Acting President Mudzuri given that he never believed in the Alliance which he was left to chair. The truth was with Mudzuri, yet counter fake news overshadowed the reality on the ground at the moment that President breathed his last.
How did we end up here?
Whilst Engineer Mudzuri believed in a smooth transition and unity amongst party members as set out by Tsvangirai, Chamisa was on the other hand working flat out to grab the power from both Mudzuri and Tsvangirai. This however didn't happen by accident. The environment allowed it to happen.
| | | |
| --- | --- | --- |
| | Mudzuri | Chamisa |
| 1. Generational Debate | The supporters who believed the fake press statement by Luke Tamborinyoka resulted in Mudzuri getting a TKO | Chamisa resonated with youths and the future and had a stronger internal faction and this united with those who already didn't know how to deal with Tsvangirai |
| 2. Maturity | Mudzuri is way more mature and this was evident by Tsvangirai leaving him with leading the party. He believes in stability, order and processes | Tsvangirai never really trusted Chamisa as seen by his role in Chamisa's defeat to Mwonzora during the 2014 Congress. He thrives on chaos and violence |
| 3. Sates craft | Mudzuri has an undoubted history and experience of running and heading institutions and he is a good self-starter. This motivated and gave confidence to Tsvangirai to allow him to lead the party. Sadly he was judged against his weak public speaking capacity | Chamisa never lead any institution he was always a beneficiary of inheriting what other had set e.g. in ZINASU or MDC. |
| 4. Role of the Secretariat | Mudzuri was never really a favorite of the top heads of secretariat, which then influenced behavior downstream. These were key people in the violent takeover of power by Chamisa | The support Chamisa had emanated from the same team that supported him in 2014 and now desperate for potential jobs. This explained why Mudzuri stood alone with fringe personnel |
| 5. Standing Committee, National Council and Executive | Whilst Mudzuri was busy organizing for the funeral and believing in cultural norms and values that upon death everything is suspended he opened a gap for Chamisa to organize his National Council that rubber stamped take over. Mudzuri supporters became Mwonzora supporters but with no numbers | Chamisa managed to bring in pseudo National Council members who made lightning endorsement that became final. This ensured the take over |
Presidential Centralism
The party finds itself on cross roads and this is located in the post-election paradigm where many issues are a stake. The unresolved issues of primary elections which resulted in the party losing fifteen seats due to double candidates was located in Chamisa's office. His favoured candidates no matter how unpopular with the voters found their way into the election resulting in the party allowing ZANU(PF) winning 2/3 parliamentary majority.
This did not end there as Chamisa went on to impose his well-known party and faction functionaries to high post in parliament. After pushing out the Chair of the Assembly of Women, Ms Karenyi from standing in Dangamvura-Chikanga constituency preferring his friend, Prosper Mutseyami, Chamisa went ahead to appoint him the chief whip of the lower house. He did the same in the upper house regardless of the fact that the two lack neither legislative depth nor intellectual capacity to drive parliamentary trajectory on behalf of the party.
The presidential centralism agenda exposed its ugly head during mayoral elections, as Chamisa out rightly rejected the democratic outcomes carried out in different towns and cities. Chaos was seen in Victoria Falls, Gweru, Bulawayo and Masvingo as well as defiance on committee chairs in Bindura. Chamisa's quest to control the politics and resources in all the 28 local councils that MDC Alliance won is too deep such that it can only be viewed as power and financial consolidation rather than institutional building in preparation for congress and 2023.
The dictatorial Push
Whilst Morgan Tsvangirai had his own limitations, he managed to hold the party together and provided leadership to the admiration even of those in the opposition. This was because he was a people person. Chamisa got overwhelmed by ambition to an extent that it engulfed logical reasoning. After the dramatic loss to Douglas Mwonzora in 2014, Chamisa never accepted that loss just as he is doing now after losing to Mnangagwa where he is forcing a victory figure of 2,6million votes that he can't even prove.
The 2014 congress residue has remained the backbone for Chamisa to either remain in power or as a tool to crush any descent within the party. His obsession with his Secretary General has cascaded into the party membership to an extent that there is now a clear line drawn in the sand on those who are against Chamisa and those who have been whipped by rewards to support him. The congress ghost has made Chamisa to be so uneasy to an extent that many believe that he won't allow congress to go ahead in the manner that is democratic nor free and fair. He either send or let his cabal transverse the nation calling for non-contestation for presidential post. This is a clear sign that he knows that he doesn't have popular support and given a choice people would opt for a more mature and stabilizing factor in Mudzuri.
The handling of the Alliance by Chamisa should not come as a surprise to many as this man never wanted nor believed in the concept. To him the Alliance was Tsvangirai's idea imposed on him unfortunately it had a huge following. The nation witnessed Mudzuri being sidelined in party and Alliance operations as he was viewed as an inhibiting factor to Chamisa's ascendance. Welshman Ncube and Tendai Biti became Chamisa's Alliance mouthpiece with clear propaganda as they desperately tried to author their political resurrection which they were conveniently awarded, but not without political bruises as they lost seats to MDC-T which it went on to lose. This was done in Mazowe East and South (MDC), Bikita East (Transform Zimbabwe), Chipinge Central (ZANU) and a few in Matabeleland South (MDC), Harare South (Transform Zimbabwe) amongst any which were grabbed by Chamisa loyalists. Double candidature within his own MDC-T was so rampant that it stopped Bulawayo from garnering 100% victory in Parliament as well as in Goromonzi West where Chamisa tried in vain to ensure his preferred candidate Luke Tamborinyoka wins, but was a distant 3rd, with the seat being won by Energy Mutodi of ZANU(PF).
One of Chamisa's strategy is the ZINASUfication of the Party. When MDC was formed in 1999, the strongest founding pillar was ZCTU. This made the party to be known as a labour backed party and it pursued social democracy as an ideology. This resonated with not just the working class, but with all suffering Zimbabweans including students. However the founding members of the party as drawn from the Working People's Convention was dominated by workers. Because over the years of being in MDC and being at one point responsible as Organising Secretary, Chamisa created many enemies by actions which saw many with labour background being purged. Being aware of that reality, he made sure that after getting into presidency, he wouldn't align himself with labour but with ZINASU where he belonged and has a lot of cheer leaders and pawns. This saw many former ZINASU leaders getting MP options and some getting into his back office. What he wants are people he can control and lead then now if ever he failed to lead them when he was a Harare Polytechnic College. So moving forward we shall witness the erosion of the party original ideology, identity and character as ZINASU off shoots take over the party.

Who is the Alternative?
The party clearly needs stability and clear road map to capture state power. This will be difficult under a corruptible leader like Chamisa who on the eve of elections admitted to working with the former president in exchange of thirty pieces of silver.
Given the different strengths found in the two possible scenario the only solution is that they need each other more than competing against each other.
Conclusion
For the party to survive and uphold its founding principles and values it is critical to see that happening to begin:
1. Identify leadership willing to stand up even if it means risking their parliamentary seats
2. Make critical choices whether after all that has been said, it is worthy going to a congress under Chamisa and fight from within
3. What are the opportunities outside the MDC Alliance as far as national mood is concerned within next five years
- Felix Magalela Mafa Sibanda, felixmafasibanda@gmail.com
Source - Felix Magalela Mafa Sibanda
All articles and letters published on Bulawayo24 have been independently written by members of Bulawayo24's community. The views of users published on Bulawayo24 are therefore their own and do not necessarily represent the views of Bulawayo24. Bulawayo24 editors also reserve the right to edit or delete any and all comments received.