Opinion / Columnist
Give peace a chance
08 Nov 2018 at 10:35hrs |
Views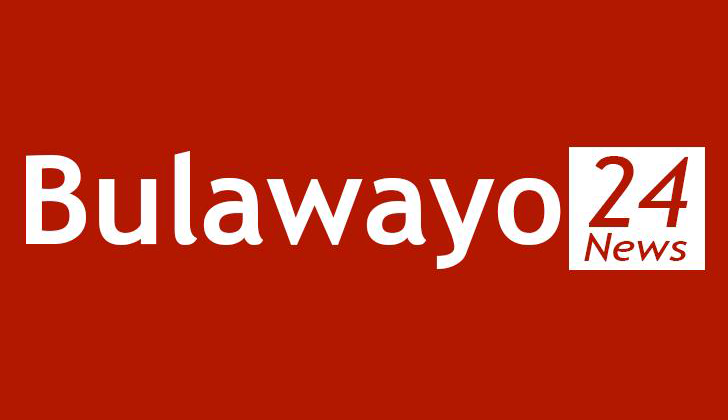 The immediate past government of Robert Mugabe assembled a National Peace and Reconciliation Commission (NPRC) mandated to investigate and make recommendations on past injustices in Zimbabwe. The need to set up this Commission was necessitated by the disquiet brewed by the post independence violence whose saddle were the Matabeleland and Midlands provinces.
Sporadic violence sparked by armed militia broke after mainly Zipra combatants refused to accept the end of the war and the instruction that all former fighters in the war were to be demobilised and surrender arms of war to the winning government led by Zanu which had won the watershed election of February 1980.
Refusal by the Zipra combatants to be demobilised was also influenced by their lack of acceptance of loss of the election.
It ought be hastily indicated that Zipra was the Zapu military wing led by Joshua Nkomo. Its activities were epicentred in Matabeleland and their influence stretched into North Western Zimbabwe where they made a useful retreat into Zambia which had gained independence a decade earlier. Zapu therefore exploited the war from Zambia, forking in and out of Zimbabwe as necessity and convenience dictated. Because of this, a huge majority of the party's support base was Matabeleland and isolated pockets of the Midlands. This meant that the party's support base was demographically inferior to its major competitor, Zanu. Meanwhile Zanu penetrated the country from Mozambique which shares the longest border with Zimbabwe with contact with four provinces.
Considering that Zapu felt that they were victims of the disturbances, they cried loudest and continue doing so today. This is despite that violence broke out following their refusal to accept the end of the war. No Government can sit on its laurels knowing the existence of armed militia within its borders.
Countries with a legend of armed civil conflict are home to uncontrolled armed bandits outside government barracks. Such an arrangement cannot sustain continued peace and domestic security.
According to eyewitnesses interviewed by Zenzele Ndebele in his documentary Gukurahundi Genocide 36 years later, villagers in Matabeleland were also at the receiving end of the former Zipra combatants who harassed, tortured, raped and killed demanding reconnaissance information on the government forces pursuing them.
The irony of the 'dissidents' behaviour is they were attacking the population whose political rights they were claiming to protect when they refused to hand in weapons and give sole rights to managing arms to a recognized government. These dissidents also took their violence to other provinces far away from Matabeleland. The name Gwesela is synonymous with the word dissident in every of Zimbabwe's 60 districts because he roamed in every village in Zimbabwe before he was put down by the national army. It becomes evident that the dissidents were seeking to make the country ungovernable and destabilize the Government of the day.
The noise surrounding the Gukurahundi problem lies in one group attempting to claim exclusive victim rights ahead of others. Secondly, the same group is not appreciating Government sincerity on its clear intention to investigate and bring closure to the dark era.
Thirdly, Gukurahundists want to frame the 1980s as the only period in Zimbabwe when there was tribal attrition.
If history is to be read well, it is a well known fact that there was inter tribal conflict which carried injustices never corrected to date.
The very land now claimed to be Matabeleland today was once Mashonaland under the Changamire Dynasty. The Ndebeles were retreating from a pursuing Tshaka Zulu army following misunderstandings between Tshaka and Mzilikazi at Durban over spoils of war. After crossing the Limpopo, the war weary but experienced Ndebele Force overran Mashonaland tribes, raiding cattle, grain, women and able bodied young men. Often times, the raiding party could raid a whole kingdom and assimilate it into the raiding nation's ranks. These surrogate Ndebeles make the bulk of what are identified as Ndebeles in Zimbabwe today.
The Ndebele raids impoverished their victim tribes in both human and material resources. Because then there was no internationalism of African affairs, all these injustices are not on the past injustices diary.
This article is not seeking to justify Gukurahundi, neither is it calling for reparations of the Mzilikazi and Lobengula menaces. If anything, the frequent raids infused Ndebele blood into Mashonaland and vice versa. Today, there is hardly any pure Ndebele nor Shona. All raided Shona girls and women were quickly turned into wives and mothers.
Yours truly is a hybrid of this Ndebele-Shona interaction. My great grandfather was raided during his teens at Chirumhanzu where he was made a slave boy before being allotted into the Ndebele regiment. His good service and loyalty in servitude earned him freedom plus a Ndebele girl to become wife. Today, my aunts and uncles speak good Ndebele earned from their father born of a Ndebele mother. The Ndebele grandmother died in Mashonaland in the 1960s speaking a variegated language fused with intertwining Shona and Ndebele sentences.
So should I celebrate and take sides when I see a fight between the two tribes? Neither do my children and the children of their children's children have any moral ground to take sides because we all have Tshaka Zulu and Changamire's blood running in us. We are cousins sharing direct DNA from our respective ancestors. Tribal fault lines today are never natural but social constructs of people oblivious of the dangers of homophobia. Some of the loudest tribalists are themselves descendants of tribes that were raided and conscripted into a tribe they are bidding for against their original kinsmen.
So, all the loud talk of inter-tribe hostility must be allowed to die a natural death. We are one people. If anything, tribalism is a catalyst of neo-colonialism's divide and rule strategy. Our yesteryear colonisers also have tribes. Only that they do not talk about them because such talk does not improve a nation's Gross Domestic Product. Let the NPRC do its job unhindered. Picketing on its doors or inboxes reduces its pace and space of doing business. The new administration of Emmerson Mnangagwa in its wisdom saw the value of the peace body and the need to maintain it so as to bring closure to all past injustices in order to build a pedestal for sustainable peace today and into the future. Peace begins with you.
Source - Chigumbu Warikandwa
All articles and letters published on Bulawayo24 have been independently written by members of Bulawayo24's community. The views of users published on Bulawayo24 are therefore their own and do not necessarily represent the views of Bulawayo24. Bulawayo24 editors also reserve the right to edit or delete any and all comments received.