Opinion / Columnist
Advocate Thabani Mpofu the Zimbabwe Clarence Seward Darrow
12 Nov 2018 at 14:09hrs |
Views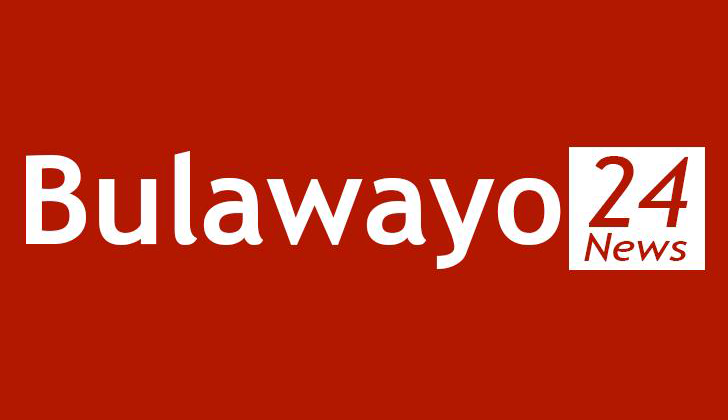 It was Friday on the 9th November 2018 as I was walking nearer to the statue of Father Zimbabwe the late vice president Cde Joshua Nkomo in Bulawayo CBD. A friend of mine an ex detective from police force stopped me and we started to discuss on the issues of life. As we were discussing I saw a man I know as a champion in the legal fraternity in our land . He is none other than Advocate Thabani Mpofu . I didn't waste my time I introduced myself to him and to my surprise he knew Enos Denhere a writer . He was rushing to court but he chose to sacrifice some few minutes to talk to me. Advocate Thabani Mpofu is humble,meek,full of humor ,courage and integrity.
Thabani represented MDC Alliance leader, Nelson Chamisa, in challenging the presidential results which were announced by the Zimbabwe Electoral Commission in the Con-court . He remanded me of the likes of Clarence Seward Darrow (April 18, 1857 – March 13, 1938) was an American lawyer, a leading member of the American Civil Liberties Union , and a prominent advocate for Georgist economic reform. He defended high-profile clients in many famous trials of the early 20th century, including teenage thrill killers Leopold and Loeb for murdering 14-year-old Robert "Bobby" Franks (1924); teacher John T Scopes in the Scopes "Monkey"(1925), in which he opposed statesman and orator William Jennings Bryan ; and Ossian Sweet in a racially charged self-defense case (1926). Called a "sophisticated country lawyer", Darrow's wit and eloquence made him one of the most prominent attorneys and civil libertarians in the nation.Mr. Xi is the current President of the People's Republic of China. He received his LL.D. degree from the prestigious Tsinghua University. His leadership skills and his work in the development of China has been hailed. The former USA president Barack Obama former graduate of the prestigious Harvard school of Law and used to teach Constitutional Law at U. Chicago Law. A list involving "influential" people hardly seems to be a genuine if it does not include – Vladimir Putin. The President of Russia, is a former graduate from Leningrad State University (now known as Saint Petersburg State University), which also happens to be the oldest law school in Russia. Putin studied International law as a student at Leningrad. Daniel Webster- Webster was the greatest Constitutional lawyer of his time. His reputation as a lawyer was so prodigious that he made his way into fiction in Stephen Vincent Benét's short story "The Devil and Daniel Webster".
I believe Thabani is in the shoes of Clarence Seward Darrow and Daniel Webster the great icons in constitutional law . He is a fighter and believes in seeing citizens enjoying the ownership of their country no matter your political affiliation, tribe and race .When he was in his second year, he took the University and Government to court over the latter's decision to force him to pay school fees. He emerged victorious in the battle and the student's leadership, in resisting the new policy used, his suit in its public campaign programmes. During his third year he renewed his fight with the government, this time around filing a suit to compel government to implement its laws in relation to commuter fares. The urgent suit, has still not been determined to date and it is unlikely that it ever will. It however, confirmed Thabani's status as an emerging fighter for justice . During his final year of study at the UZ, thabani who had distinguished himself as a leading student, won the ICRC national moot court competition and won with that the right to participate in the ICRC African moot court competition. Not only did he win the competition at the regional level but he emerged as the best speaker in the finals and won with that the right to join the UN-ICTR office of the trial prosecutor and participated in the trial of Ephrem Setako. He joined the ICTR as an intern but soon became a Legal Researcher .
Thabani Mpofu is among the brave cadres who remain resilient in fighting the gross abuse of human rights .He is the Founder of the Thabani Mpofu Centre for Justice, which is a human Rights non-governmental organisation involved in human rights protection and advocacy. In 2014 he co-founded the Chambers – Advocates of Zimbabwe which is the biggest set of Chambers in the country. Thabani is an exceptional advocate who is highly sought after and has an exceptional success rate. He has argued in a lot of controversial issues and has been a human rights defender of note. There are people who have dedicated to see the rights of citizens being respected and Thabani will stand for that .
I have no doubt Thabani has greater future and i can see light in tunnel of his leadership tunnel . He is truly the Zimbabwean Darrow.
Enos Denhere is an Entrepreneur Leadership Success Coach ,Mentor,Writer,Pastor and Nation Builder. He is interested to work with Humanitarian and Business Organizations in Zimbabwe and Africa. Call/app +263773894975 Email enosdenhere@gmail.com like my facebook page https://www.facebook.com/letstalkafricaforgood/ https://twitter.com/EnosDenhere
Source - Enos Denhere
All articles and letters published on Bulawayo24 have been independently written by members of Bulawayo24's community. The views of users published on Bulawayo24 are therefore their own and do not necessarily represent the views of Bulawayo24. Bulawayo24 editors also reserve the right to edit or delete any and all comments received.