Opinion / Columnist
Industrial action against Mthuli Ncube looming
13 Nov 2018 at 11:50hrs |
Views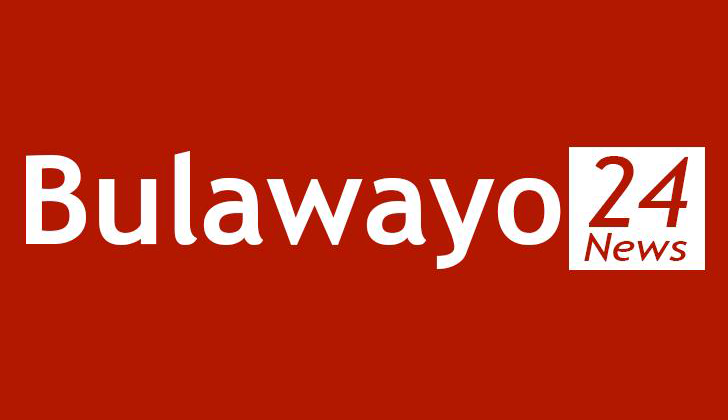 Air Zimbabwe has been allowed by the cabinet of President ED Mnangagwa to charge its clients (especially diasporas) in foreign currency. The confused minister in charge of Air Zimbabwe Joel Biggie Matiza claimed that the airline has been losing a lot of money by charging air tickets in RTGS/Bond notes. On the other hand, our intelligent minister of finance Mthuli Ncube is still claiming that RTGS/Bond notes and US dollar have the same value.
Therefore, this piece seeks to demonstrate that the priority given to Air Zimbabwe (to charge their clients in foreign currency) by the cabinets has set in motion the downfall of Mthuli Ncube's economic/fiscal policies. It is just a matter of days, all businesses are going to request the cabinet to allow them to sell their goods and services in foreign currency. Failure to allow them (just like what they did to Air Zimbabwe) will result in an industrial action and revolt from business owners and workers.
It is unacceptable for the cabinet to allow (only a single) company to transect its business in foreign currency while other businesses from the same environment are suffocating because of RTGS/Bond notes. Minister Matiza made it clear that Air Zimbabwe has been losing a lot of money and the same is happening to all businesses in Zimbabwe that rely on imports.
The implication of the cabinet directive is that, RTGS/Bond notes are not at par with US dollar. The directive has exposed John Mangudya and Mthuli Ncube and I can now speak without fear that Mthuli Ncube and John Mangudya are taking Zimbabweans to Bagdad.
According to the media, RTGS above $8 billion are circulating in Zimbabwe backed by almost $450 million in bond notes. The Reserve Bank of Zimbabwe and their intelligent minister Mthuli Ncube could not explain on the source of RTGS plastic money. Initially, John Mangudya claimed that only $200 million bond notes were in circulation, Reserve Bank of Zimbabwe just like the military seem to be dishonest. Zimbabweans need an explanation of the excess of $250 million bond notes in circulation.
I am confident that Zimbabweans have lost their savings and pension again, this time in the name of RTGS and Bond notes. The minister of finance has no option, he should scrap RTGS/Bond notes in circulation because the forces of economy have refused them. Air Zimbabwe has rejected RTGS/Bond notes today and a floodgate of disaster has been opened. The entire business community in Zimbabwe will follow suit as well as workers, they need to be paid in foreign currency.
I have learnt that Mthuli Ncube is not only dishonest but also a man of double standards. On one hand, he tells us that RTGS/Bond notes and US dollars are equal in value while at night advising the cabinet to allow Air Zimbabwe to charge in foreign currency. Why did Mthuli Ncube allow the cabinet to approve the Air Zimbabwe's wish? Every Zimbabwean should now question the intellectual capacity of Mthuli Ncube. He now appears to be a comrade rather than a doctor.
In one of my pieces, I urged Mthuli Ncube to drop bond notes and adopt the rand. That is the only evil way for Zimbabwe to go because of our proximity to South Africa. The minister still have time to go for this option before facing the music. Mthuli Ncube's incoming budgets will always become a nullity if RTGS/Bond notes are still with us.
Conclusion
The rejection of RTGS and Bond notes by Air Zimbabwe is an indication that we have already lost our savings and pension for the second time in less than 8 years. Zimbabweans should not wait for Jesus Christ to tell them that ZANU PF has cheated them again, they should think ahead and independent of ZANU PF government. I am very worried about those planning to retire between now and 2030, they will go home with nothing because RTGS/Bond notes are not legal and recognized currencies internationally.
The rejection of RTGS/Bond notes by Air Zimbabwe has already opened a floodgate of disaster, just watch the space. John Mangudya and Mthuli Ncube should tell the Zimbabweans the source of $8 billion in RTGS circulating in Zimbabwe? ZANU PF government should swallow their pride by scrapping RTGS/Bond notes. They should stop hiding behind a finger just like the military that rejected to take responsibility of their own actions of 1 august 2018.
Don Chigumba is a mixed methods research specialist can be found on twitter @Donchigumba
Source - Don Chigumba
All articles and letters published on Bulawayo24 have been independently written by members of Bulawayo24's community. The views of users published on Bulawayo24 are therefore their own and do not necessarily represent the views of Bulawayo24. Bulawayo24 editors also reserve the right to edit or delete any and all comments received.