Opinion / Columnist
MDC implodes as Chamisa clings to power
13 Nov 2018 at 13:32hrs |
Views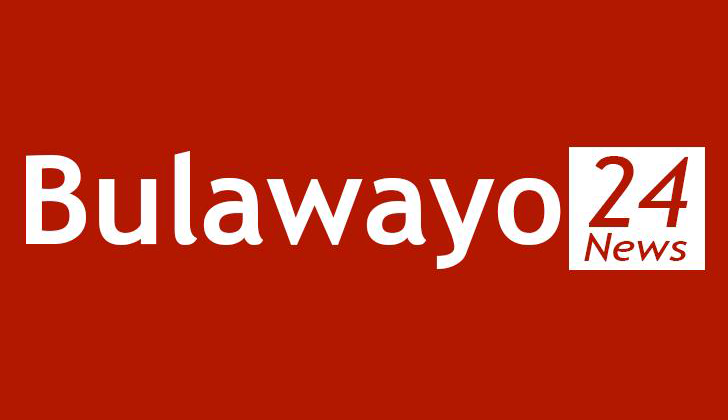 Following the death of the MDC founding leader, Morgan Tsvangirai, in February this year and the drubbing the party received at the hands of ZANU PF during the 30 July 2018 harmonised elections, the party has been behaving as a shepherdless sheep. The situation was worsened by the current party leader, Nelson Chamisa who grabbed power in a mafia style.
No matter how that party claims to be the epitome of democracy, it has failed on its principles on every facet. Internal democracies call for congresses where party leadership is openly chosen, but not in this party where Chamisa sees this as his only chance of continuing to hold on to power like his life depends on it.
Some party members had forgiven him for grabbing power from his then co-presidents, Dr Thokozani Khupe and Elias Mudzuri, and they expected him to correct the anomaly through a congress which was due in February 2019. Out of fear that he was going to be walloped by his arch rival Mudzuri and Secretary General, Douglas Mwonzora.
In 2011, Chamisa took over as National Organising Secretary from Mudzuri which left the two as bitter rivals as Mudzuri was viewed as bidding to take over from Tsvangirai.
Chamisa chose to fight in Tsvangirai's corner thereby throwing Mudzuri under the bus. He went on to implement his so-called scientific organising as a launch pad to take over the reins of the party. When Chamisa ran for the Secretary General's office in 2014, he was again drubbed by Mwonzora and he has never forgiven him for that to date. It is against this background that he now seeks to leave no stone unturned in his quest to continue clinging to power.
The congress has been pushed further to between October and December 2019. This is the window that Chamisa wants to use to deal with anyone whom he perceives to be a stumbling block to his quest to retain that post. His plans are to reinvigorate the structures that he put in place between 2011 and 2014.
To show that this is a calculated move, during the Marondera rally, the MDC National Youth Assembly Secretary General, Lovemore Chinoputsa noted that Chamisa would be the party's candidate during the 2023 and 2028 Presidential elections and that there was no vacancy for the party presidency. He pleaded with senior MDC members to let the younger generation take over the reins of the party in apparent support for Chamisa's continued stranglehold on the party.
Chamisa's game plan is to make sure that he will be in the race both in 2023 and 2028 thereby automatically shutting out other contenders.
Addressing the Marondera rally over the weekend, Chamisa boasted that "I will not tolerate a situation where anyone can do as he pleases in the party. No. I am still there until congress". This declaration by Chamisa shows that he does not want anyone close to the seat of power or to rock his boat.
The absence of senior party officials like Deputy National Chairman, Tendai Biti, Co-Vice President, Professor Welshman Ncube, Mudzuri and Mwonzora at the Marondera rally was a clear sign that all is not well in this turbulence-hit party, although Chamisa made a cover up by saying that they were seized with budget consultation meetings in Bulawayo. Surprisingly, MDC Marondera Central legislator, Caston Matewu, who was expected to be in Bulawayo, was at the rally. Prof Ncube Welshman Ncube is neither a legislator nor a Senator, but he was nowhere to be seen. This attested to the fact that the party's political house is on fire.
After surviving an assassination attempt by the party's youths who tried to burn a hut in which he and Khupe had taken refuge at Tsvangirai's funeral in Buhera early this year, Mwonzora is thinking twice before challenging "Cobra" as Chamisa is known by his faithfuls. His name is top of the list of Chamisa's contenders but it seems taking cue from the way Dr Khupe was tormented by Chamisa, Mwonzora was quick to distance himself from a tweet doing rounds on social media to the effect that he was challenging the postponement of the congress from next February to later during the year.
Like the Biblical betrayal of Jesus Christ by Judas Iscariot for 25 pieces of silver, money is exchanging hands in this party as rival groups try to outwit each other. MDC Spokesperson, Jacob Mafume confirmed this when he commented that, "There is dirty money circulating ... we know all this and some are now campaigning, but these are premature campaigns".
Given the increasing contestation in the opposition party's top leadership only time will tell who will emerge the victor in the increasingly dog-eat-dog fight in the MDC. Whoever wins the struggle for dominance, the fight is set to be grim and the party is likely to implode before the conflict is resolved.
Source - Elijah Chihota
All articles and letters published on Bulawayo24 have been independently written by members of Bulawayo24's community. The views of users published on Bulawayo24 are therefore their own and do not necessarily represent the views of Bulawayo24. Bulawayo24 editors also reserve the right to edit or delete any and all comments received.