Opinion / Columnist
Vertical Agreements and Competition Law
15 Nov 2018 at 09:32hrs |
Views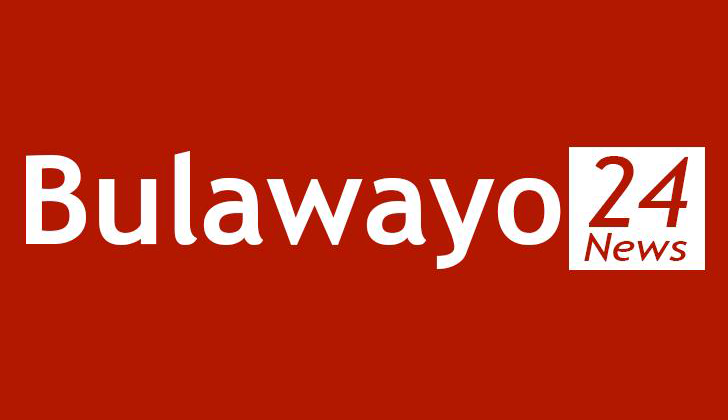 The Competition & Tariff Commission has, in the past months and years, been publishing articles on competition law and policy with a view to raise awareness of Competition Law amongst industrialists, commerce, consumers and the public in general. In the past two years, articles focused on 'vertical agreements'. As such this article is a continuation on the same broad topic.
Vertical Agreements involve parties operating at different stages within the supply value chain. Examples include an agreement between a manufacturer and a retailer; or a wholesaler and a retailer, or a manufacturer and its supplier. Vertical agreements take the form of contractual, legally binding obligations or merely unsigned gentlemen's agreements. They have as their object or effect the restriction, prevention or distortion of competition and are generally referred to as vertical restraints.
Most common forms of vertical restraints include exclusive dealing, tying and bundling, franchise agreements and resale price maintenance. The rule followed by the Competition and Tariff Commission in enforcing the law on vertical restraints is economic, hinged on protection of the competition process. With the exception of resale price maintenance, most vertical restraints are not per se prohibited. A rule of reason approach is used when enforcing the law on vertical agreements. Rule-of-reason entails that the Commission evaluates the pro-competitive effects of the vertical restraint against anti-competitive effects, to determine whether or not the practice should be prohibited. In the last publications the articles were on 'Tying & Bundling' and 'Resale Price maintenance'. This chapter will focus on exclusive dealing.
What is Exclusive Dealing?
Exclusive dealing refers to arrangements or agreements between vertically related parties, conferring the obligation for one to buy all or a portion of its stocks from the other, or where a supplier is obligated to sell all products to the other party.The arrangement or agreement need not be literally exclusive and applies even to partial or de facto exclusive dealing agreements, where the contract involves a substantial portion of the other party's output or requirements. Exclusive dealing arrangements are widespread and take many forms. Common examples include agreements forbidding a buyer from purchasing products or services from a sellers competitors; contracts inhibiting a distributor from selling the products of a different supplier; and requirements contracts compelling a buyer to purchase all, or a substantial portion of, its requirements of specific goods or services from one supplier.
Anti-competitive Effects of Exclusive Dealing Exclusive dealing agreements may have pro-competitive benefits and usually reduce costs of contracting thereby lowering prices to the ultimate benefit of the final consumer. However they do have anti-competitive effects.
A manufacturer with market power may potentially use exclusive contracts to prevent smaller competitors from succeeding in the marketplace. For instance, exclusive contracts may be used to deny a competitor access to retailers or distributors without which the competitor cannot make sufficient sales to be viable. On the supply side, exclusive contracts by dominant incumbent firms may tie up most of the lower cost sources of supply, forcing smaller competitors and new entrants to seek higher-priced sources. This weakens competitors thereby strengthening the dominant firm which will maintain its position of power in the market.
Exclusive supply and purchasing contracts pose an exclusionary effect on potential entrants and existing firms and may constitute strategic barriers to entry and expansion. Factors including the duration of the exclusive dealing obligation, the position of the contracting parties, the degree of market foreclosed and the availability of alternative distribution channels, have a bearing on the competitive effect of the agreement. Generally, the longer the duration of the obligation, the stronger the likely foreclosure effect. Exclusive agreements entered into by a dominant firm supplying a 'must-have' product tying a significant proportion of the market, is likely to have a stronger foreclosure effect. Exclusion of rivals is worsened in concentrated markets characterised by few players and little or no alternative distribution and supply channels.
Prohibition of Exclusive Dealing under the Competition Act [Chapter 14:28] Specifically, exclusive dealing arrangements are dealt with under two provisions of the Competition Act, section 2 of the Act which prohibits restrictive practices and the First Schedule which prohibits unfair business practices. Firms need to carefully analyse contracts prior to entering into such agreements, particularly if a firm has market power. Alternatively firms are free to seek a legal opinion with the Competition and Tariff Commission before entering any agreements. This will save the firms the awkwardness of being investigated by the Commission.
For further information concerning this topic please feel free to contact the:
Director director@competition.co.zw Telephone: +2638644137945, +263 24 853127-31 Competition & Tariff Commission Unit L, Block 1, Second Floor, Celestial Office Park 1908 Borrowdale Road Harare
Source - Competition & Tariff Commission
All articles and letters published on Bulawayo24 have been independently written by members of Bulawayo24's community. The views of users published on Bulawayo24 are therefore their own and do not necessarily represent the views of Bulawayo24. Bulawayo24 editors also reserve the right to edit or delete any and all comments received.