Opinion / Columnist
Mthwakazi Restoration takes Kambarami and MDC Alliance to court
18 Nov 2018 at 08:25hrs |
Views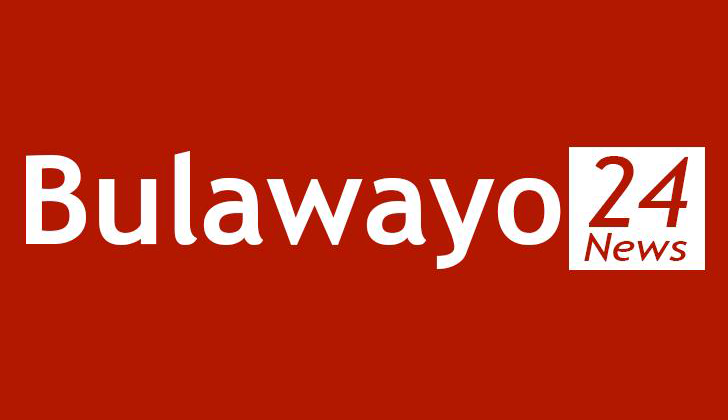 Following our recent press release and media reports on the Movement's disgust and dissatisfaction over the disregard of law and due process by the respondents described above, 1893 Mthwakazi Restoration Movement (1893MRM) has made a unanimous membership decision that enough is enough with political parties and public officials taking the basic rights of citizens (the electorate) for granted when it comes to public accountability, public safety and basic human rights violations.
1893MRM has hired prominent law firm Moyo and Nyoni Legal Practitioners to handle the case of an apparent abuse and disregard of legal processes by the respondents regarding the nomination and final election of the Bulawayo Deputy Mayor, Tinashe Kambarami (cited as 1st Respondent in the Founding Affidavit of the court case). A notice of intent to file letter dated October 30th, 2018 from the lawyers was served to the four respondents on November 1st, 2018 with confirmation of delivery and receipt received from all the respondents.
On November 16th, 2018, the lawyers filed the case with the High Court of Zimbabwe, Case No. EC\7\18. The Sheriff has been summoned to notify all parties as of November 16th, 2018. The case against the respondents hinges on the matter of an illegal nomination of Kambarami as a Bulawayo public municipal official representing the Movement for Democratic Change Alliance (MDC Alliance) during the past Zimbabwe harmonised national elections held on July 30 2018. Tinashe was at the time of nomination by the MDC Alliance – confirmed to be a convicted criminal, self confessed before judgement by the courts.
Section 119 (2) (e) of the Electoral Act states that, "a person shall be disqualified from being nominated as a candidate for or from election as a councillor if he or she has been convicted of an offence involving dishonesty". Kambarami (32) appeared before a Bulawayo magistrate on theft charges in the month of July 2018. He pleaded guilty to the charges and was fined $80 or 18 days in prison for stealing an extension cord from an electrician he had hired to do manual work at his offices.
In August 2018 Kambarami was issued with summons for civil imprisonment over a debt of about $40 000 in rentals and legal costs. The legal costs emanated from a two-year legal battle between Kambarami and the National Railways of Zimbabwe Contribution Pension Fund (NRZCPF) resulting in Kambarami being evicted from the NRZCPF building in Bulawayo after failing to pay $11 300,64 rental arrears including holding over damages of $1 250 per month calculated from September 29, 2015 to September 2018.
1893MRM wants to send a message to residents and citizens of Bulawayo as well as Zimbabwe in general that effectively and going forward the Movement has decided to rich out and protect the public in any matters of legal disregard, misconduct and negligence by public officials in the political arena as well as civil servants. We will not only file law suits against organisations or institutions but individuals as well in their own personal capacity.
In cases that warrant criminal charges we will work with law enforcement agents and the courts to pursue such charges while requesting witnesses and victims to come forward. The Movement will also target and call for the delicencing of unscrupulous businesses that become deemed a danger to public safety due to accidents and incidences of corporate and human negligence. Examples of such businesses that the Movement will begin to monitor include all forms of public transportation where operators carry residents and citizens of Mthwakazi region throughout Zimbabwe as well as or outside Zimbabwe.
We expect the current court case on the issue of the disgraced deputy mayor of Bulawayo Mr. Tinashe Kambarami to conclude with an annulment of Mr. Kambarami both as a City Councillor as well as a Deputy Mayor of Zimbabwe's second capital, Bulawayo. As for the charges against Bulawayo City Council, Zimbabwe Electoral Commission (ZEC) and MDC Alliance, we would like a public declaration by the authorities of these institutions that they indeed failed the residents of Bulawayo in their vested capacity as servants of the people and that they have taken steps to ensure that the negligent and illegal processes followed in appointing and nominating Kambarami to the disputed public offices have been realised, corrected and ceased by their authorities.
1893MRM will continue to update the public, through media and other channels as well as their office in Bulawayo, on the progress of the pending court case as well as possible litigations we look forward to pursuing against other persons and institutions in the very short future. We would like to thank the public for your unwavered and overwhelming support as we move together to restore and protect Mthwakazi residents from illegal private and public dealings and operations by companies, political and non-political organisations, public officials as well as private individuals.
Source - 1893 Mthwakazi Restoration Movement
All articles and letters published on Bulawayo24 have been independently written by members of Bulawayo24's community. The views of users published on Bulawayo24 are therefore their own and do not necessarily represent the views of Bulawayo24. Bulawayo24 editors also reserve the right to edit or delete any and all comments received.