Opinion / Columnist
The Manyeruke, Komichi horror show
23 Nov 2018 at 05:46hrs |
Views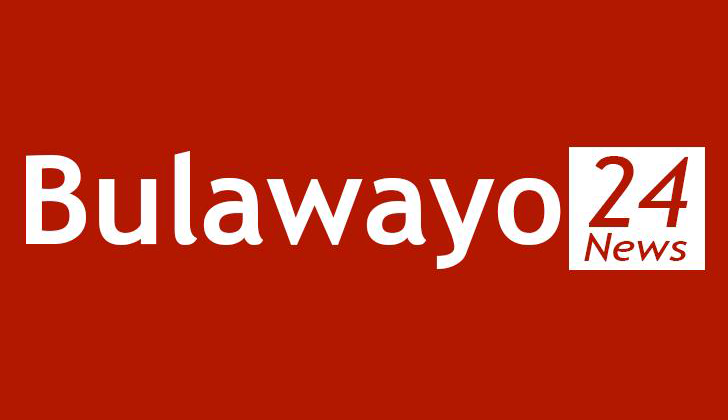 The commission of inquiry into the August 1 shooting of six people to death during a violent demonstration in Harare has its work cut out.
But, looking at its composition, it is up to the task before it, difficult as it is. Said newly-appointed commission spokesperson John Masuku: "I am very excited to be the spokesperson of such a group of eminent persons who include a former State President, secretary-general of the Commonwealth, army commander as well as top legal and political minds." Indeed, credentials-wise, the commission is quite strong.
But there has been a blemish on the commission – a very serious one: the inclusion of Charity Manyeruke as a commissioner. Manyeruke is a serving Zanu PF official and that very same Zanu PF, by virtue of being the governing party, is as much under scrutiny as the main opposition MDC Alliance over what led to the shooting and who did the actual shooting on that August day because it is common cause that there were violent demonstrations and it is common cause that six people were shot dead on that fateful day.
Manyeruke's appointment, to put it mildly, was not the wisest or smartest of moves. An attack on her was going to come sooner or later. And it duly and finally came this week when former Zanu PF militia leader Jim Kunaka seized the opportunity and took out his revenge on her (who would not?) without giving much of any evidence about the shooting. Kunaka fired political barrage after political barrage at Manyeruke before a whole live TV audience, citing her close association with Zanu PF.
This had the effect of diverting scrutiny from Kunaka – who had been summoned by the commission to answer to allegations by some eyewitnesses that he was seen instigating violence on that day – to Manyeruke. It's like Manyeruke was now in the dock. If the truth be told, Manyeruke came out heavily bruised after the pounding she got from Kunaka. And commission chairperson Kgalema Motlanthe, showing even-handedness to his immense credit, did not step in to stop Kunaka from his long political tirade against Zanu PF, having also not intervened to stop Gabriel Chaibva from berating MDC, his former party, the previous week.
Of course, the commission can sift the truth from lies, and will do so pertaining to the over-spirited submissions by both Chaibva and Kunaka, not to mention one Paddington Japajapa, who is legendary or notorious for hyperbole.
Manyeruke served as a perfect entry point to attack Zanu PF. The whole embarrassing episode – there is no other way to describe it – detracted from the commission's work for the day and could have made it untenable in the eyes of many neutrals for Manyeruke to continue as a commissioner.
I do not have the timelines of events, but Manyeruke has no one, but herself to blame for that because as soon as she saw Kunaka on the list of names of people to testify that day, she should have recused herself. Not to mention that the appointment itself raised dust right from the start. Will the commission recover from this? Only time will tell, but things will never be the same again.
Of course, no excuses should be made for Manyeruke in the same way that no excuses should be made for the rowdiness displayed by MDC Alliance officials, some of them as high as MPs, at the hearing. It was uncalled for, especially from such senior people.
Indeed, the MDC Alliance did not put its best foot forward. Well, this shouting could actually be due to that they thrive on chaos, they find stability threatening. In their political calculations, orderly conduct will not work in their favour – the same way they felt an orderly transfer of leadership after the death of then MDC leader Morgan Tsvangirai in February 2018 would lessen the chances of their preferred candidate to replace Tsvangirai. Indeed, what we saw at the hearing this week was almost a repeat of the threatening and intimidating tactics and antics played out in full public glare shortly before and after Tsvangirai's death.
That is why they are reportedly angry with party vice-president Elias Mudzuri and secretary-general Douglas Mwonzora for apologising to Speaker of Parliament Jacob Mudenda after MDC MPs took turns to insult Chief Justice Luke Malaba during the swearing-in of legislators on September 12, 2018.
Some members of the media at the hearing did not cover themselves in glory. They took the bait. They behaved exactly as the MDC intended them to.
They reacted in unison as if they were part of the MDC entourage. When the police firearms expert correctly described the AK47 rifle as falling into the category of small guns like pistols, some journalists and party functionaries looked at each other in disbelief, reinforcing the unprofessional bond between them.
Zanla and Zipra forces carried the AK47 rifle for the simple reason that it is lightweight because it is small, not big. It was the most convenient weapon to use in their hit-and-run guerilla warfare against the Rhodesian army which had heavy weaponry. That is a no-brainer. But it seems some MPs and journalists are ignorant about that and left the commission hearing none the wiser.
This unbecoming conduct prompted Motlanthe to remind the noisemakers, stating the obvious, that they should cease and desist from their disruptive ways: "Once again, we must appeal to you, do not interject someone who is testifying. I am appealing to you that it is important, you are physically here, but there are many people who are watching it on television. I am really appealing to you to say let us have order because this is a public hearing and it is not right for you to interject. Allow the witness to give evidence and you have all the time to analyse and make your conclusions. Please help us, let us work together."
First, court-like premises where hearings are being held are security areas, thus, people should not conduct themselves in ways which militate against the security of those present. But then, is it really surprising that the MDC group at that hearing was being led by Morgen Komichi, the one who invaded the space of the Zimbabwe Electoral Commission (Zec) on August 3 and usurped its role to denounce the election results as they were being announced? So, it was true to character that Komichi also felt he could hijack the commission hearings in the same way he did at Zec. What hold does Komichi have on the MDC?
And Komichi could take the MDC down with him because his impetuous kamikaze politics plays right into the hands of the government. He is a gift to counter-intelligence because of his overstepping and over-adventurous conduct.
Mark my words: Komichi is a disaster waiting to happen.
Furthermore, Komichi should be careful that someone could be tapping into his hot-headed, devil-may-care, death-or-glory attitude similar to that of Islamic terrorist fanatics to exploit him as a tool for a cause of whose final goals he is not fully aware and who is used cynically by the leaders of the cause. I say so because Komichi is not the most intellectual of persons.
That is my take of the Manyeruke and Komichi horror show I saw live on TV on Wednesday, November 21, 2018 – coincidentally the day former President Robert Mugabe resigned last year.
Conway Nkumbuzo Tutani is a Harare-based columnist. Email: nkumbuzo@gmail.com
Source - newsday
All articles and letters published on Bulawayo24 have been independently written by members of Bulawayo24's community. The views of users published on Bulawayo24 are therefore their own and do not necessarily represent the views of Bulawayo24. Bulawayo24 editors also reserve the right to edit or delete any and all comments received.