Opinion / Columnist
Removal of duty and VAT on sanitary wear imports not an end in itself
23 Nov 2018 at 07:54hrs |
Views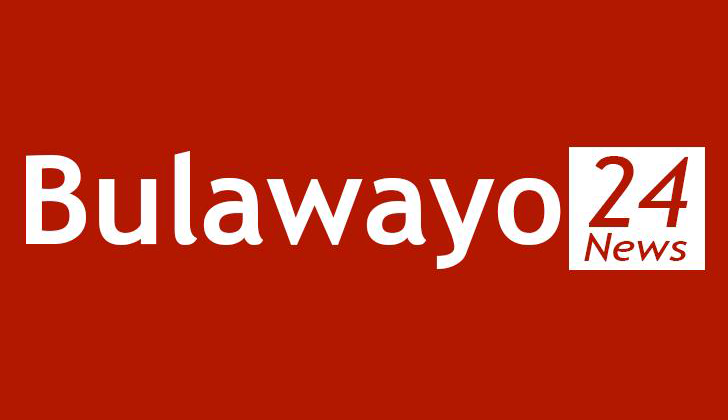 We applaud Treasury for its commitment in the 2019 National Budget that it will prioritise integration of gender across all sectors of the economy critical for achieving equitable, sustainable and inclusive social economic development. However, we believe this has to start from a lower level at primary education, because this is where girls start to be excluded as some miss school every month for the mere reason that they are girls. A lot of girls miss school for a number of days each month when they menstruate, due to period poverty.
A study conducted in 2014 (when inflation averaged -0.2% that year) established that 72% of menstruating school girls did not use sanitary pads, while 62% of them missed school due to lack of sanitary wear. How about now when inflation has risen to an all time dollarisation high of 20,85% with black market premiums for acquiring foreign currency as high as 250%? This can only point to worsening period poverty levels in Zimbabwe, much to the compromise of the health of disadvantaged girls and women.
While we welcome the proposal by Treasury to suspend customs duty and VAT on imported sanitary wear for 12-months, we are alive to the fact that many retailers who import stock are selling their ware in RTGS, and have to buy foreign currency each time they import. Their ability to stock depends on foreign currency availability and many retailers we interacted with have been complaining of inadequate foreign currency allocations, with some having to resort to the black market where usurious premiums are charged. In the rural areas, about 44 percent of rural shops do not sell any sanitary products at all. Against the above background, it is therefore our appeal to Treasury and monetary authorities to ensure that they provide adequate monthly foreign currency allocations for the importation of sanitary wear.
Further; while Finance and Economic Development Minister Mthuli Ncube said the scrapping of duty and VAT on sanitary wear was "in order to cushion underpriviledged women and girls", it should be noted that the underpriviledged are those who do not have any income at all to buy sanitary wear. The underpriviledged are homeless girls and women, female prisoners, the disabled and rural girls who often miss school due to lack of sanitary pads, pain relievers and other sanitary needs. Therefore, none of the measures announced by the Minister will actually cushion the underpriviledged as they will still be unable to access sanitary wear. Sanitary pads remain a luxury to the underprivileged, the majority of whom can barely afford a decent meal. Access of sanitary wear by the underprivileged can only happen when costs are totally removed out of the picture.
To help picture the context, imagine a 15-year old girl who sleeps in Harare Gardens and survives on food from the bins. She menstruate six days every month and she uses dirty rags that she picks from the bins. She experiences painful stomach cramps and has no pain relievers. To escape the period pain, she sniffs glue to intoxicate herself and she starts having hallucinations. Now she is addicted and is always sniffing glue.
In light of the above, we encourage Parliamentarians and policymakers to ensure that there is a fund in place to distribute free sanitary wear and pain relievers to the underpriviledged.
It is discriminatory for government to only pronounce measures trying to address the issues of those who can afford while remaining quiet about the issue of providing free sanitary wear to the disadvantaged who cannot afford and are vulnerable to health consequenses of using unsafe means such as dirty rags, newspapers, socks and other unhygienic means. Human development and gender equality cannot be achieved if underprivileged girls and women are left behind for the mere reason that they do not afford.
The removal of duty and VAT on sanitary wear, while it is a step in the right direction, must therefore not be viewed as an end in itself, but just a means to an end as more still need to be done. It is our view that the same way government can allocate free agriculture inputs to 1,8 million households, under the Presidential Inputs Support Scheme, it should also have a fund for distributing free sanitary pads to the underpriviledged as these are basic necessities which define the health and sustainable development of the population.
In announcing the proposal to scrap duty and VAT on imported sanitary wear, Finance and Economic Development Minister said the move was an interim measure whilst the local supply of sanitary wear improves. However, no measures were pronounced on how government is going to support the local producers of sanitary wear to become competitive and increase production to meet local demand. By removing duty and VAT on imported sanitary wear, we understand that this will pose huge competition to local producers of sanitary wear, which might actually worsen their viability. We therefore call upon government to provide incentives to local sanitary wear producers and allocate them with adequate foreign exchange to recapitalise and to acquire adequate raw materials they need to grow production. The soon to be launched industrial development policy should also classify the sanitary wear industry as a priority sector. The local content policy should also pronounce measures that require sanitary wear manufacturers to utilise more local raw materials and ease reliance on imports. We also call upon local producers of sanitary wear to improve the quality of their sanitary wear especially on features relating to comfort, odour control, absorption, sticking of adhesives and size.
While the battle to ensure optimal and sustainable menstrual health amongst all Zimbabwean girls ans women is yet to be achieved, there is light at the end of the tunnel and we encourage all stakeholders to continue working hard to fight period poverty.
Theresa Nyava is the founder and executive director of Sanitary Aid Zimbabwe, an organisation which provides free sanitary wear to disadvantaged girls and women and menstrual health education to fight period poverty. She can be reached on email: theresa@sanitaryaid.co.zw or mobile 0771404853.
Source - Theresa Nyava
All articles and letters published on Bulawayo24 have been independently written by members of Bulawayo24's community. The views of users published on Bulawayo24 are therefore their own and do not necessarily represent the views of Bulawayo24. Bulawayo24 editors also reserve the right to edit or delete any and all comments received.