Opinion / Columnist
The untold horror stories of the July 30 Zimbabwe elections
25 Nov 2018 at 12:58hrs |
Views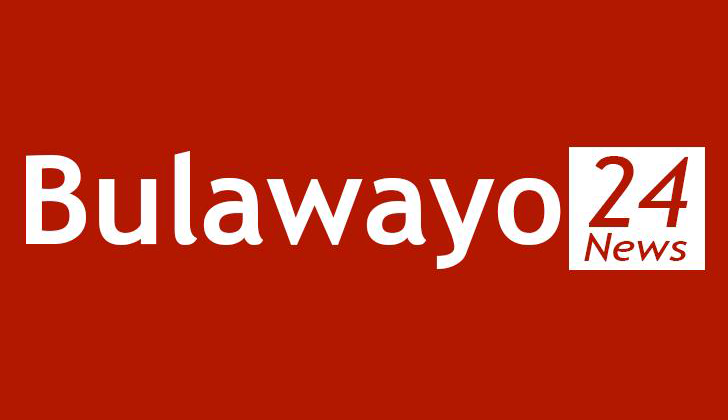 Forty-three-year-old Givemore Madziva Kanyurira looked dejected when he recalled his "worst experiences" ahead of the July 30, 2018 harmonised elections that exposed Zanu-PF's coercion and intimidation tactics.
He is a resettled farmer at Mazhake Farm, 85km east of Karoi town, and his crime was of supporting opposition candidate Sarah Mahoka, who contested under the National Patriotic Front (NPF) in Hurungwe East.
"Four Zanu-PF members, including a youth chairman, damaged my Mazda B18 windscreen and deflated all tyres on 26 April 2018," he narrated.
"I reported the case to the Zimbabwe Republic Police (ZRP) at Tengwe Police Station.
"The suspects were summoned for questioning, but are still to appear in court over the case."
Kanyurira is one of several Zimbabweans who allege that members of Zanu-PF subjected them to intimidation, harassment and physical abuse ahead of the July elections.
Police have confirmed receiving several reports of intimidation and coercion before the polls.
According to police sources at Tengwe, they received the reports ahead of the elections including one of malicious injury to property.
"We have a pending case involving malicious injury to property still under investigations," said our source speaking on condition that he was not named.
Mahoka claimed that there were 15 cases of intimidation, violence and coercion filed by her supporters within the constituency.
She explained that NPF official Sapren Kadamukombe had his hut and a gazebo burnt just a few days before elections in the Kasimure area.
"Three children were sleeping in the grass-thatched hut, but escaped with minor injuries following the politically-motivated arson attack," said Mahoka.
The matter under RRB 2841620 was reported at Tengwe police station, she added.
Mahoka claimed war veterans established torture camps in the constituency.
''There were two torture bases, one at Chivende secondary school under Chief Mjinga. The other one was at a farm in ward 19. Both were manned by 12 war veterans and several youths to intimidate people," the former Zanu-PF MP charged.
Hurungwe district war veterans' chairperson Joseph Serima Manjengwa denied allegations that there were torture camps ahead of the elections.
"We did not have bases around the district. Mahoka is making false claims," said Manjengwa.
Zanu-PF provincial chairman Ziyambi Ziyambi, who is also the Justice, Legal and Parliamentary Affairs minister, also refuted Mahoka's claims.
"The party did not authorise any torture camps. It was never our plan to get support through intimidation or violence as a party," he said.
In Magunje constituency, former higher education deputy minister Godfrey Gandawa stood as an independent candidate and found the contest tough.
He failed to cast his vote at Mudzimu primary school, 80km west of Karoi town.
According to Gandawa's younger brother Tafadzwa, suspected armed state security agents raided their rural homestead a few days before the elections.
Gandawa's chief election agent Resai Tariko confirmed that the former deputy minister was forced to go into hiding three days before election day.
"Gandawa did not vote following the raid at his rural home. He has never been safe," Tariko explained.
Tafadzwa, an abduction victim, concurred saying the raid was "unfortunate".
"I was abducted by three armed men travelling in an unmarked truck," he said.
"They were hunting for my brother demanding to know his whereabouts.
"They searched all our houses before forcibly taking us away while blindfolded during the night."
His mother and two other relatives were also abducted according to Tafadzwa.
"We were blindfolded by masked suspects. They wanted to know my brother's whereabouts. If Gandawa, as an ex-minister, had a case to answer, state agents should not have hunted for him around 2am," he added.
They were dumped about 5km away, he added.
He said the harmonised elections were never free, fair and credible.
''Why would international observers declare elections free, fair and credible when such crimes happen during the pre-election period? This is the worst election held after independence. It was like a war zone," Tafadzwa said.
They did not report the case to the police.
Tafadzwa retorted: "How can a civilian get access to a gun unless he is within the state security system?'
Mudzimu primary school polling station, under ward 13, had 546 registered voters where 230 females and 184 males cast three ballots.
Centre for Community Development in Zimbabwe advocacy officer George Makoni said Zanu-PF took advantage of fear they instilled during previous elections, especially the 2008 run-off presidential election where hundreds of people lost lives, while many more others were maimed or displaced.
"Many people feared a repeat of the 2008 reign of terror," he said.
"Some villagers had voters' registration serial numbers forcibly recorded by partisan traditional leaders thereby intimidating citizens.
"War veterans threatened to go back to war if Zanu-PF lost.
"It was a threat that influenced voting patterns in areas affected by war during the liberation struggle. People voted out of fear."
Mahoka accused Zanu-PF officials of withholding food aid to punish her supporters.
"Zanu-PF provincial chairman Ziyambi directed Hurungwe district administrator Peacemaker Muzenda to stop sending food aid to ward 3 because the councillor had defected to NPF," alleged Mahoka.
The councillor, Eddie Ndlovu, elected into office in 2008, was "sidelined" when Zanu-PF stepped up food distribution in March 2018.
Ndlovu is Mahoka's brother.
Manjengwa and administrator Muzenda accused him of using food aid to lure supporters for Mahoka.
"Food aid and farming inputs were used to de-campaign Mahoka. This is political intolerance," said Ndlovu.
Ziyambi denied accusations that Zanu-PF used food aid as a bait to lure voters.
"As far as I know, every citizen who deserved food aid was given," he said.
Manjengwa defended their move to shut out Ndlovu.
''Ndlovu was not part of the distribution committee in Hurungwe ward 3. He wanted to use maize to campaign for Mahoka and NPF," he said.
"Their party should have availed resources for their supporters than trying to use government food aid for political manipulation."
Local human rights defender Chamunorwa Panganai said government wasted resources by giving aid to farmers with better yields.
"This was only done as political manipulation," he said.
Farmers got inputs between April and June ahead of the November farming season before the July elections.
Mahoka claimed that some of her resettled supporters were threatened with eviction by war veterans.
"Some of my supporters are resettled farmers and were coerced to abandon me through intimidation and eviction threats," she said.
"People were not free to campaign for me. War veterans were behind it all.
"Whatever they did was unacceptable. Party T-shirts and a bike were confiscated by war veterans against my supporters' will."
Manjengwa denied the allegations.
"Mahoka is making unfounded allegations against war veterans. The bike and T-shirts were surrendered by her supporters at Tengwe police station," he said.
Manjengwa added that no one would be evicted.
"Land reform is a government programme, not a party policy. No one will be evicted," Manjengwa said.
Mashonaland West Movement for Democratic Change Alliance provincial chairman Raphael Magunje confirmed several cases of alleged vote-buying through the inputs scheme.
"Zanu-PF abused state resources to manipulate polls. These elections were never free, fair and credible," he said.
Kariba independent contender Tinotenda Mackenzie accused Zanu-PF candidate Tapson Shumba of hijacking'food aid from the social welfare department.
Traditional leaders, including headman Rodgers Sithole of ward 12 under Chief Mola about 270km west of Karoi, supported Mackenzie's claims about Shumba abusing his role to gain support.
"Shumba hijacked maize distribution depriving some vulnerable members of the community during the pre-election period," he said.
Villager Ratidzai Chidhuma of ward 7 Chief Negande accused Shumba of dividing communities.
"Villagers were divided over food aid where some were denied on suspicion of supporting Mackenzie or John Houghton of MDC-Alliance," she said.
Shumba denied the allegations saying they were unfounded.
"This is untrue and baseless. Those who deserved food assistance got it without political affiliation asked for," he said.
Southern Africa Human Rights Watch director Dehwa Mavhinga said his organisation recorded cases of violence, vote-buying and intimidation where Zanu-PF officials, traditional leaders and war veterans were the main perpetrators.
They did this through grassroots recording of human rights abuses and election violations.
"Several cases were rampant in areas where Zanu-PF faced opposition from its former party members," Mavhinga said.
"Hurungwe East and Magunje became hotspots within Mashonaland West where food aid was used as a campaign tool. We condemn violence, intimidation and coercion during elections."
The Zimbabwe Peace Project (ZPP) also reported cases of rampant coercion, intimidation, vote-buying before and during elections.
The ZPP July monthly report noted that there were reports of intimidation, harassment and partisan food aid and agriculture inputs distribution.
"On election day, there were reports of intimidation and harassment," said the ZPP monthly report.
Human rights organisations including Zimbabwe Heal Trust, We the People of Zimbabwe (WTPZ) and the Zimbabwe Human Rights Commission weighed in on cases of vote-buying, intimidation and coercion ahead of the elections.
''People were forced to do what they do not wish to do. From 1 180 calls at call centres, highest cases of violations were of threats, with over 55% reported on violence threats," WTPZ said in its report.
"WTPZ received 659 calls threats of violence from across the country where 56% were sitting councillors, MPs and village heads."
It added that 93% of the 110 reports made were about access to food and agricultural inputs restricted along partisan lines.
WTPZ said two months before the elections, 18 political bases were established around communities.
European Union Election Observation Mission team leader Elmar Brok gave recommendations to the Zimbabwe Electoral Commission (ZEC), government, Parliament, civil society and political parties to improve future elections on human and political rights.
'Government must create a level playing field and conducive environment for the polls and must mitigate abuse of incumbency and of state resources to enhance accountability," said the report.
Political analyst Rashweat Mukundu argued that the July elections remained "disputable".
''MDC Alliance leader Nelson Chamisa can dispute these elections because there were not credible," he said.
"It was a case of intimidation, vote-buying and coercion."
Makoni added: ''There were lots of physical and psychological violence against opposition supporters before these polls."
For Kanyurira and many whose stories were never told, the harmonised polls were another curse of violence, intimidation and vote-buying.
The grant for the investigation was supported by Voluntary Media Council of Zimbabwe
Source - the standard
All articles and letters published on Bulawayo24 have been independently written by members of Bulawayo24's community. The views of users published on Bulawayo24 are therefore their own and do not necessarily represent the views of Bulawayo24. Bulawayo24 editors also reserve the right to edit or delete any and all comments received.