Opinion / Columnist
Zimbabwe I want
29 Nov 2018 at 14:07hrs |
Views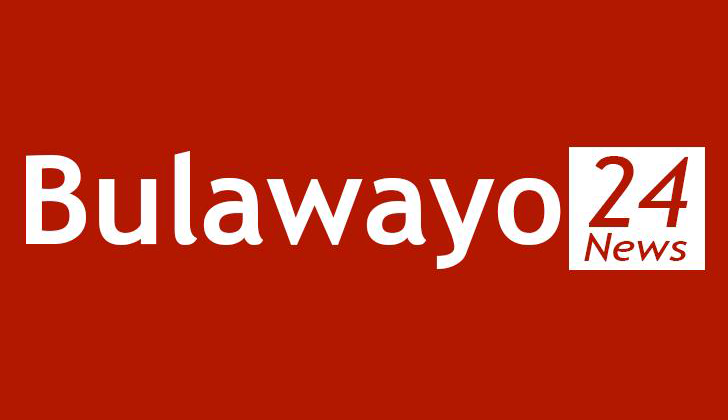 What is the truth? What does it set you free from? The Webster's Dictionary definition below says what the word truth means: "truth: being in accord with fact or reality." Thus, the truth sets you free from anything that is NOT in accordance with fact or reality, the truth sets you free from lies/ deception/ illusions/ delusions. The Zimbabwe fathers who pioneered liberation struggle when they discovered the truth that we are under colonial bondage. It definitely brought "freedom" when they discovered the "truth" of Zimbabwe. The truth of the matter Zimbabwe was under colonial bondage.
In John 8vs32, then you will know the truth, and the truth will set you free. If you mention names like Josiah Tongogara , Leopold Takawira, Masotsha Ndlovu , Robert Magabe, Joshua Nkomo, Hebert Chitepo, Lookout Masuku , Dumiso Dabengwa ,Emmerson Dambudzo Mnangangwa , Joyce Mujuru , Solomon Mujuru , Nikita Mangena , Jason Ziphapha Moyo ,Edgar Tekere, Chikerema ,Joseph Msika ,John Landa Nkomo etc . They went to war and achieved their noble cause of truth (freedom) .There were incarcerated into prisons and others taken into detention centers for years but they never gave up but it gave them stamina for next move .They wanted to break the racial barriers as you know blacks used to be treated as dogs. During that time, this great leaders were treated like animals because they had voiced against prejudice, racial inequality and for the country sovereignty. They were even regarded as terrorists.
They achieved the fruits of Pan-Africanism. The truth apparently is not enough as evidence shows that diplomacy is needed to be blended with history in order to satisfy the dream of our country. Are we enjoying the fruits of independence? Who is a Pan Africanist -its someone who stand for rights of all Africans with heart to see development and stand stand against inequality, respect the moral values of the indigenous people whether black or white. He/She preaches unity in time of hurt, not greedy but there to be the channel of betterment of Africa.
Elders you played your role for bringing freedom to Zimbabwe. Why things are now upside down in our country since 2000 ? Youths are not a security threat but want food on the table . As elders of Zimbabwe have you asked yourself why this is happening. The citizens have lost the flavor in meaningful involvement in nation building. Majority of our youths after graduating from colleges still can't have anything to write about because of harsh economical situation. Zimbabweans are hard working people .They thrive by all means to make a living . We have gone through rough pages over the years. Our infrastructure is depleted , dramatic increase of street kids and no employment. My elders ask yourself "why" almost 5 million Zimbabweans are living in other nations .The fruits of our freedom from colonial bondage should be seen in developing our country . The economy of a country is determined by good infrastructure . The high activity in construction industry in any nation demonstrates the right path of the economy .
As Zimbabweans we are not united . Politics ideology has divided our people and has made the country to be on standstill . As Zimbabweans , we never learn . We don't implement our policies but good in talking . The Almighty God blessed us as a nation with natural resources . What happened to diamonds in Marange? Who benefited from those looted diamond funds today ? How many Zimbabweans are in poverty,suffering and dying of diseases that could have been prevented by those resources . Religion / Church/ Loving peace mantra should not take advantage of us while our own people/leaders become the agents of plunder for the developed world that calls our continent a cemetery. This is the system of this world . A considerable percentage of the Swiss accounts are held by African Leaders . Some of the accounts get frozen along the way and the wealth is used to fatten the Europeans . The sooner we get rid of our inferiority consciousness the better for us . We sing melody with heavy hearts and we preach what we never do . As Zimbabweans we never learn . We have a dramatic essence that was riveted in our conscience. As Christian leaders let's wake up and teach our sons and daughters the truth about this world while we uphold the kingdom of God.
Whenever I see young tourists from Europe and America come to Zimbabwe / South Africa , I realize one thing .They hold specific directions with detailed lists of companies and agents who give them services . Checking at it closely one realised that their fellow citizens doing business in benefit more than locals . Locals get dregs while the wealth circulates amongst them. In South Africa Cape Town , the table mountain (a tourist attraction) is owned by American and every American goes there , check all the game ranches owned by Europeans/ Americans are mostly visited by their fellow countrymen . This is a wake up call for us though we take it as a rebuke . We do not have a system of wealth as far as dynamics in economics are concerned . The Jewish community has a financial system which they teach to their children up to today . A flexible system that goes in tandem with the economic tides . Ask the Americans , they will tell you . The same applies to Arabs and Muslims . They have a system which fell in love with world tycoons in world economics. Go to Dubai and Singapore and see how the Europeans and Americans have fused their systems in tandem with them . China of recent have adopted some of the most radical ways of amassing their wealth and preserving their identity in world of economics .They have more US dollar reserves than America and more emerging billionaires .
Where is Zimbabwe's system ? We all rush there and preach bad about ourselves . I have realised that we preach bad ourselves put ourselves in the bottom of the pyramid as Zimbabweans . No one does but we are our own enemy. The mechanics of Economics determine war ,peace,boom and burst , prosperity and poverty . Most Zimbabweans are slaves in foreign countries. In SA are prone to xenophobic attacks. I am much concerned with my fellow countrymen in foreign countries they hate each other . Majority of our people who are being killed in SA are gunned down by fellow countrymen . Our people don't want to work in SA , they want to be involved in illegal activities . Lets emulate how united the DRC and Malawi people are in foreign land . The government have been folding hands not doing anything in solving the issue of economy and some were busy looting. Economy recovery need our people to have extra integrity if we want to become a middle economy nation . Failure to act on forex dealers kingpins , taxes laws , prices according to world standard pricing , respect on rule of law, politics , full expressing of freedom of speech ,promote agriculture, manufacturing,value addition and policies . We will be far from achieving what we want. Ask, why our economy is ailing ? We have people sitting in central government / local government offices just to block progress . I once came up with an initiative of low costing housing in collaboration with Spanish company http://www.chronicle.co.zw/firm-seeks-endorsement-of-cost-effective-houses/. I took the concept to the responsible authority board for approval and they showed interest over the houses. As time progresses as I was making follow up , they told me we can't see your file. It had disappeared in a public office . The Spanish company ended up shifting goal posts going to other countries. We are our own stumbling block fellow countrymen . Now I have partnered a company from Dubai interested in 10 MW Solar Rooftop here in Zimbabwe. I have communicated with several institutions for solar rooftop but it seems i am hitting a brick wall . If Zimbabwe is open for business some central government and local government have to change their attitude . Failure to change this attitude we are the stumbling block of our own before we pin point sanctions and politics .
Enos Denhere is an Entrepreneur , Leadership Success Coach , Mentor and Pastor . Enos is looking for NGO's in nation building to be your Sole Representative in Harare Zimbabwe . He is prepared to work with investors and Business Organizations interested to do business in Zimbabwe . Email rebuildafrica1@gmail.com app /call +263773894975
Source - Enos Denhere
All articles and letters published on Bulawayo24 have been independently written by members of Bulawayo24's community. The views of users published on Bulawayo24 are therefore their own and do not necessarily represent the views of Bulawayo24. Bulawayo24 editors also reserve the right to edit or delete any and all comments received.