Opinion / Columnist
Devolution: Laying ground for provincial economies
02 Dec 2018 at 10:15hrs |
Views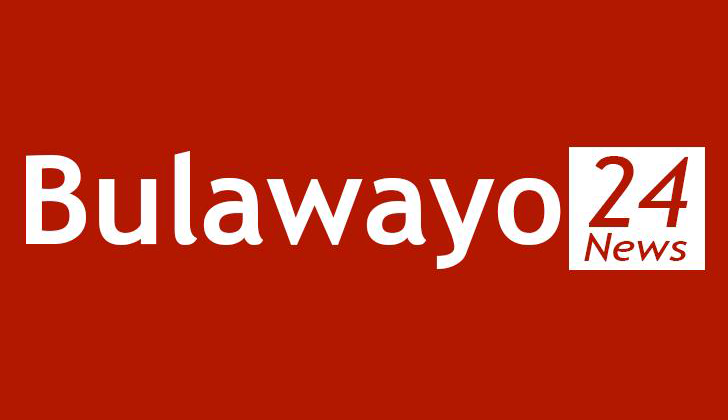 The 2019 Budget Statement allocates US$310 million for provincial and local tiers.
This fulfils our promise to the electorate to uphold and implement Chapter 14 of our Constitution, which enjoins Government to devolve power and to decentralise Government operations to lower tiers.
Chapter 14 seeks to encourage participatory governance, and to ensure equitable access to national resources, wealth and public services by the citizenry.
The 2019 Budget, thus, marks a major shift in Government's management of public affairs. My election campaign message is focused on economic revival leading to growth and development.
The actual challenge has always been in devising strategies which ensure broad and dispersed economic activity to enlist the active involvement of each and every province, district and community as a substantive economic actor.
That way we achieve a broad spread of economic activity to create provincial economies, each of which contributes to the National Gross Domestic Product.
My view and interpretation of Chapter 14 of our Constitution is coloured by this belief. It radically differs from a view which regards Chapter 14 as merely about the redistribution to provinces, districts and communities of centrally held power; and about the redistribution of centrally managed resources, wealth and services to the same.
I read Chapter 14 as enjoining provinces, districts and communities to become active, lead actors in the creation of national wealth and jobs, using resources and opportunities found within their environs.
That changes the development model to one where growth and development are initiated and implemented by provinces, with central Government playing facilitator and arbiter to the whole process.
It is a departure from the hub-and-spokes model where everything starts and ends up with central Government. The one central and centralised hub gives way to several economic hubs, each of which is located within a province, and each of which derives impetus from resources found in that province.
That way growth becomes spatially spread, thus allowing competitive partnerships within one national whole, and even development happening concurrently across all regions and communities.
Only then will economic growth and development enhance national unity and cohesion which our Constitution envisages.
It helps to get down to basics. National wealth is only created when national resources are gainfully exploited through a process of economic transformation.
Our minerals remain inert stones or encrustations on rock until they are mined and processed into marketable products which the world demands.
Four days ago, I commissioned a lithium project which is set to grow from the hills and rocks of Goromonzi, just outside Harare.
We have had these rocks and hills as part of features in and on our land from time immemorial. Similar deposits are near Bulawayo, in Hwange, Kamativi and in Bikita. Until now, only deposits in Bikita were being exploited.
Yet if these deposits are worked and processed, Zimbabwe immediately becomes the first on the continent, and the eighth largest producer of lithium in the world.
The mineral is in such great demand globally.
Similarly, our country remains a dead and idle landmass until we learn to create value through different land uses, such as human settlements, buildings, factories, agriculture and tourist attractions.
God created the mighty Victoria Falls; but it is man who turns it into a gainful economic proposition, into a tourist asset. The same holds for all our flora, fauna, rivers and the many other great things which God gave us.
Our country is blessed with abundant natural resources which we now must exploit to the fullest.
The beauty of it all is that this abundance is spread across all our provinces, thus giving each province strong means and prospects for economic activity.
In addition, we have man-made assets and human skills which enhance such prospects.
The 2019 Budget marks a new era in which all these endowments, assets and skills will now have to interact to trigger economic activity at the local level.
That way we are able to grow our economy, create jobs for our youths and cause balanced and inclusive development for our country, in line with our Vision 2030.
Largely because of our chequered past, not all our provinces have attained the same level of development.
There are disparities between provinces, and disparities within provinces.
Remarkably, the 2019 Budget Statement recognises such disparities and seeks to make amends. It suggests an interim fiscal transfer framework which "allocates . . . resources cognisant of socio-economic disparities across provinces and authorities".
The framework, adds the 2019 Budget, "takes account of provincial population size, poverty levels and infrastructure deficits in the areas of health and education, and economic disparities within and between provinces, among other relevant considerations".
Clearly, the idea behind the proposed framework is to evenly build capacities in and within provinces to trigger a simultaneous economic take-off for inclusive growth and development.
Government envisages that a greater part of the 2019 Budget on devolution and decentralisation will go towards laying economic enablers for the provincial economies we expect to grow thereafter.
I am referring here to key infrastructures without which economic activity cannot be triggered, indeed without which investors may not come to invest in different parts of our country.
More needs to be done, including in the areas of legislation, policies and institutions, and in building capacities and skills with which to drive such broad-based, decentralised economic activity.
Correctly, the Constitution predicates devolution and decentralisation on local entities "which are competent to carry out those (devolved and decentralised) responsibilities efficiently and effectively". Otherwise we lose resources and squander opportunities.
My expectation is that while central Government is seized with building key enablers, provincial and metropolitan authorities must start building capacities, including assembling skills needed for enlarged roles to come.
Chapter 14 of our Constitution also envisages the writing of many subsidiary laws to operationalise it. This work, which is already underway, must pick pace.
Looking at what is provided for under provincial and metropolitan councils, one is struck by a glaring anomaly.
These Councils are constitutionally created to drive the local development agenda. Yet their constitution and composition include legislators (senators and members of the National Assembly).
Chapter 14 thus does not seem to distinguish between legislative roles and executive functions.
By so doing, it offends against the doctrine of separation of powers. This area needs tidying up, lest those running those proposed Councils will end up accounting to themselves!
But there is also a cost issue involved.
These Councils have been conceived as huge bureaucracies. So huge are they that much of their budget will be expended on the wage bill than on actual development.
This goes against the grain of fiscal consolidation and austerity which is at the heart of public sector reforms.
Of course the way Government runs presently will have to change.
That includes our standard operating procedures whose accent is on a centralised bureaucracy and style of management as opposed to de-centred, localised business activity steeped in economic goals.
Government will have to re-invent itself, drawing from experiences of countries like the People's Republic of China where provinces have been transformed into major economic powerhouses, not just within China itself, but globally.
My visit to the Provinces of Anhui and Zhejiang revealed what must be done, indeed what we must learn and adapt to our own circumstances.
A start must thus be made now.
E D Mnangagwa, PRESIDENT
Source - E D Mnangagwa,
All articles and letters published on Bulawayo24 have been independently written by members of Bulawayo24's community. The views of users published on Bulawayo24 are therefore their own and do not necessarily represent the views of Bulawayo24. Bulawayo24 editors also reserve the right to edit or delete any and all comments received.