Opinion / Columnist
Looking 'through' the MDC Alliance protest
02 Dec 2018 at 10:18hrs |
Views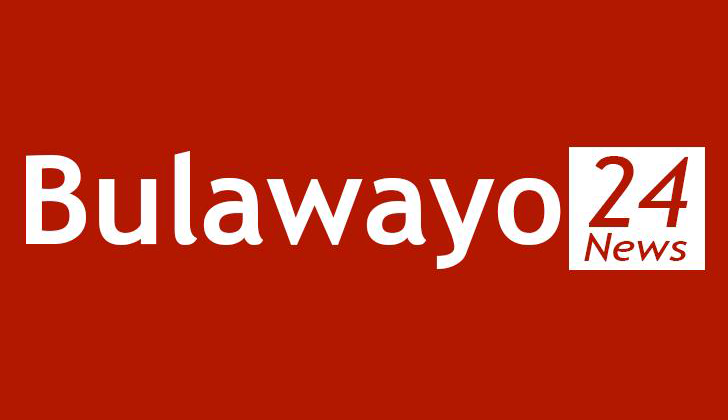 After watching Thursday's MDC demonstration, I had a seminal tête-à-tête with a comrade in the academic struggle. We decided that we should focus on protests as political strategies, inquiring their yield. The comrade submitted that while freedom of speech and assembly are central pillars of democracy, recognised as intrinsically valuable, it is unclear how effective the exercise of these freedoms is in bringing about change.
I asked him: How does political change come about? He responded: Though there are numerous historical episodes where political change has been associated with political demonstrations, such as the French Revolution, the Civil Rights movement, and the Arab Spring, it is unclear to what extent these protests caused change.
Protests are likely to occur alongside other changes in society, and it is difficult to disentangle whether they cause "political" change or simply reflect unobservable changes in preferences and beliefs, (underline "political"). He argued that empirical evidence of the causal effects of protests is scarce. In fact, to his knowledge, there is almost no empirical work quantifying the causal effects of protests on subsequent "political" outcomes. It is an open question; to what extent political protests can cause political change, and this article inquires on one of these issues.
Yet another "mother of all"
Dubbed "the 'mother' of all demos", on Thursday, 29 November, Movement for Democratic Change took to the streets to exercise the Constitutional Section 59. With this democratic honour, every Zimbabwean is allowed to demonstrate and to present petitions peacefully. Mark the word "peacefully".
In what has become a routine in Zimbabwe's politics, "peace", not in the meaning of the absence of physical "violence" is alien in demonstrations. The very fact that speculations of violence exist plays testimony that there is a sense of unsafety within those not interested in the protests.
It equals to truth that frustration of the protestors, fear gripping businesspeople which disturbs the smooth flow of business, frightening binge drinking at the protests, the passive dogma shared at the protests speaker after speaker with so much hate speech is enough to nullify the observation of peace in the "peaceful" protests. We can safely say, protests are never peaceful in the true meaning of peace.
Look "through", not "into" the demonstration
It is important to look "through" the MDC protest than "into" it to get a clear perspective of how opposition politics in Zimbabwe is morphing.
I present that perspective to you because not much analysis about the meaning of the size and its prologue in new politics in Zimbabwe has been presented. If you have been following online discussions about the protests you would agree that there has been a contest on the turnout, which to propaganda subjective was an impressive turnout while those objective, agree that, it was a "sham" because of the handful bussed supporters.
Well, my submission will not be trivial to remain debating on whether the square was half full or empty — that is a minion optimism —pessimism agenda, I want to propose to everyone reading this to read "through" the numbers and establish the existence of logic in the idea of the protest, the response of the demonstrators in MDC strongholds which are the City and the consequences of a mobile struggle which MDC has morphed into, critically observing how such a change is catastrophic to democracy — that we are attempting to rebuild.
We have to understand that MDC commands a large following in the cities, particularly Harare which according its leader, there are 98% chances that if you throw a stone in Harare you can hit their supporter. It remains a mystery why in a city with more than a million people, less than an eighth turn out for the protest compared to before. Should we be asking ourselves if it's protesting fatigue or party fatigue? Are urban dwellers becoming cognisant of the necessity of the 2% tax such that they find a protest against it a malaise? Or people are now more concerned about their lives than listening to drowsy sermons by a pastor who is always lying about something? These are some questions we should be asking about why the protest had a low turnout.
Some may attribute it to the heavens that opened up. To some it was a farming blessing, but I bet to Nelson Chamisa and team the morning was a curse, I even heard some complaining about Zanu-PF as if it's responsible for the heavens. Well, let us give them the benefit of the doubt — the rain ruined the turnout. Let us address this problem by exploiting variation in rainfall during the day of the protest.
The idea is simple: people are more prone to participate in protests if it does not rain — agreed! Conditional on the likelihood of rain, rainfall is a random event, arguably uncorrelated with other factors that affect political outcomes. Under the assumption that absence of rainfall affects turnout and subsequently the logic of the demands allows us to interrogate not only the number of protest attendees but the quality of the protest outside the numbers that turned out.
Even when relaxing this assumption, my interrogation finds out that the overall importance of the protest was to (a) bring Harare to a standstill, which they failed, (b) make the protest national — a huge and criminal fallacy that Harare is "national" — it's only a City and (c) the protest was an announcement of positionality shift of the MDC which is seeking dialogue to sneak in Nelson Chamisa (not anyone else but Nelson) into Government after losing democratic elections.
Rain has nothing to do with all these failures, it trickles down to shortage of think-tanks in the opposition, intelligent enough to advise the top brass on how failed this desperate move is. While they are trying to keep the party alive, the opposition's survival is on life support, anytime power my go.
Is it a protesting problem or it's an MDC?
In today's Zimbabwe, an appeal to protest via Twitter, Facebook, or text message is a sure to attract a crowd, especially if it is to demonstrate against something, anything, really, that outrages us. The problem is what happens during and after the march.
Sometimes it ends in violent confrontation with the police, and more often than not it simply fizzles out. Observably, behind massive street demonstrations there is rarely a well-oiled and more-permanent organisation capable of following up on protesters' demands and undertaking the complex, face-to-face, and dull political work that produces real change in Government. Uniquely about the Thursday protest is the three point demand without equivalent alternative.
They protested against the 2% tax, demanded that all workers be paid in US dollars and a push for a national dialogue on legitimacy. The simplistic response to these problems shared by the demonstrators is that Chamisa is the answer.
Chamisa, a person, just a human being without sound counter policies to help us escape challenges, is the remedy to economic challenges Zimbabwe is facing! Aaah! I think the lads and ladies in opposition are not serious about their suggestions of how to preset the problems Zimbabwe is facing.
To tell us that the scourge of El Nino, cholera outbreak, tax collection normalisation, geo-politics punitive, sanitising the foreign and sovereign debt and monetary snags are fixed by having a their person in Government is an insult to Zimbabwe's national intelligence.
What we are witnessing is the popularisation of street marches without a plan for what happens next and how to keep citizens engaged and integrated in the political process. It's just the latest manifestation of the dangerous illusion that it is impossible to have democracy without MDC and that street protests based more on social media than sustained political organising are the way to change society.
Source - zimpapers
All articles and letters published on Bulawayo24 have been independently written by members of Bulawayo24's community. The views of users published on Bulawayo24 are therefore their own and do not necessarily represent the views of Bulawayo24. Bulawayo24 editors also reserve the right to edit or delete any and all comments received.