Opinion / Columnist
ZUPCO return: Time for a comprehensive mass transportation system
24 Jan 2019 at 11:17hrs |
Views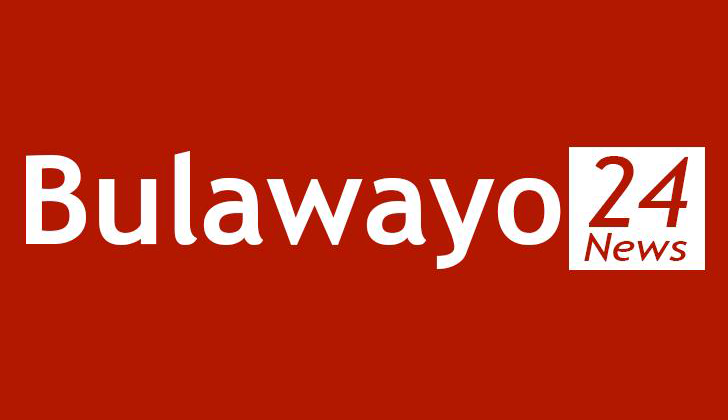 Following the violent and destructive protests of Monday and Tuesday last week commuters were left stranded as commuter transport operators in some urban areas such as Harare and Chitungwiza parked their minibuses fearing that they would be caught up in the so-called stay away.
The operators had also raised their fares to as high as $6 for the 25 kilometre distance from Harare to Chitungwiza and up to $4 per trip in most Harare suburbs whose average distance from the city centre is about 15 kilometres. This scenario saw many people ruing the day Government invited other players to compete with ZUPCO.
The commuters' predicament moved Government to urgently intervene by bringing the ZUPCO service back into most of its previous urban commuter routes to alleviate their plight. Given that Harare on its own requires about 500 buses, Government invited other bus operators such as Inter Africa, and CAG Travellers Coach among others to ferry commuters under an arrangement in which they are provided with fuel.
How kombis evolved into a monster
When Government opened the urban commuter transportation to private players back in August 1993, the latter's minibuses were a favourite with most commuters as they filled up quickly and they were generally faster as, unlike the ZUPCO system, they had conductors who collected fares as the minibuses moved. Even conventional bus companies such as Kukura Kurewa Bus Service and Chawasarira Transport among others which seized the opportunity could not stand minibus heat and ended up pulling out to revert to their rural and intercity routes and so did ZUPCO eventually.
The past 25 years have seen minibuses, which are popularly known as kombis, gradually changing from commuters' choice to commuters' curse as its crews are known for overcharging, hurling obscenities, harassing and terrorising their passengers. Their pick up points have become no-go areas for ladies as some have been undressed, called names and booed for no reason. To local authorities such as the City of Harare they have become a headache as they contribute to traffic congestion. The kombi crews are also a menace and a danger to other motorists as they wilfully break traffic laws such as driving on one's lane and end up driving facing oncoming traffic.
Time to fix ZUPCO
For a long time urban commuters have endured hell under kombi crews as there was no alternative transport and successive Ministers of Local Government, Public Works and National Housing paid lip service to coming up with a lasting solution to the challenge. In every challenge lies a solution. The recent incident of overcharging got Government thinking of how to find a solution to the urban commuters' woes.
The current arrangement with private operators is, obviously, not long term in nature. This presents the Ministry of Transport and Infrastructure Development and the Ministry of Local Government, Public Works and National Housing with an opportunity to rethink the ZUPCO's business model and capitalisation. It is time to revitalise the parastatal by adequately capitalising it, staffing it with a sufficiently competent, qualified and experienced management and staff. It is time to scout for serious investors, who understand the nuances of the business, to recapitalise the company.
Some have justified its current status by arguing that poor performance is normal for parastatals but nothing is further from the truth. Some parastatals such as the POSB bank, ZimTrade and the Zimbabwe International Trade Fair (ZITF) Company are so professionally run that most people mistake them for private entities and nothing can stop ZUPCO from joining their league.
A revamped and recapitalised ZUPCO would mean creation of new jobs and a chance to deal with Harare's congestion by ensuring that only its conventional buses are allowed into the city centre. The kombis can play such complimentary roles as providing shuttle services between some points in the city. They can also come in handy in serving peri-urban routes such as the Harare-Domboshava and Mutare-Zimunya among others. The revamping and re-fleeting of ZUPCO would inevitably mean that some of the kombis on urban roads would be rendered redundant, throwing their crews on the streets. Some of them could be absorbed by ZUPCO as drivers and conductors, who would undergo training in customer service and the company's values before employment to ensure that they do not bring their undesirable anti-customer culture.
Time for an efficient mass transportation system
The increasing traffic congestion on the roads under some urban local authorities such as the City of Harare have awakened stakeholders to the pressing need to come up with a comprehensive, efficient and user-friendly national mass transportation system for the country which would then be adopted and adapted for each local authority's unique circumstances.
Some of the congestion in Harare has to do with planning as when the city was planned the current spate of traffic was not anticipated. Another reason is cultural. In Zimbabwe possessing a car goes beyond owning means of movement. It means possessing a status symbol. It, therefore, means that the idea of lift clubs, which works elsewhere does not work because for a vehicle-owning individual being seen on someone's motor vehicle is equated to reducing one's social status. An efficient and reliable mass transportation system can therefore help to reduce congestion in the city centre as such people would be attracted to use it.
Last year a company named Kuvacash proposed the idea of moving people by cable car from Harare's Exhibition Park to the Simon Muzenda Street bus terminus which some people described as too alien. Zimbabwe cannot remain stuck in the 1950s modes of public transportation. Going forward, nothing should prevent new urban centres such as Mount Hampden from having underground trains which link it to Harare. As the country moves towards 2030 nothing should stop Government from seeking serious investors for the Harare-Chitungwiza rail link which would reduce the number of motor vehicles which drive daily from Chitungwiza to Harare. When implemented, such an initiative would go a long way in providing Chitungwiza residents with an affordable, reliable and efficient transport system. The same could also be done for satellite towns such as Norton.
Although Zimbabwe is fighting a number of challenges, it is poised for a great future and there is no opportune time than now to strategise and plan for it.
Source - Nobleman Runyanga
All articles and letters published on Bulawayo24 have been independently written by members of Bulawayo24's community. The views of users published on Bulawayo24 are therefore their own and do not necessarily represent the views of Bulawayo24. Bulawayo24 editors also reserve the right to edit or delete any and all comments received.