Opinion / Columnist
What TUKU confided in me about Shepard Mutamba - may his death unites us
24 Jan 2019 at 14:06hrs |
Views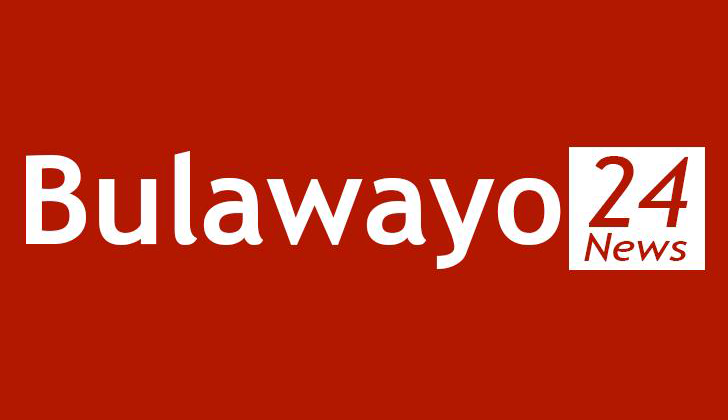 The mountain has collapsed, the nation lost one of its on songbird, icon, selfless spirit, hero and the son of Mbuya Nehanda. Just like (Ndabaningi Sithole, Lookout Masuku, Edgar Tekere, Morgan Tsvangirai) Oliver Mtukudzi qualifies to be buried at the National Heroes/Heroines' shrine in Harare. However, because the canonical rule used to declare national heroes' status is based on one's allegiance to ZANU PF, people who deserved to be awarded national heroes' status could not be declared. Whether TUKU is not declared or declared a national hero, majority of Zimbabweans believe that he is a genuine hero and saint.
My first time to meet and share ideas with TUKU face to face was in Kampala-Uganda on 02 February 2010. I also had a chance to speak with Sam Mtukudzi on that day, Sam had what he called a terrible flu. We boarded the same flight from Entebbe international airport up to Nairobi before connecting to my final destination. The last time I talked to TUKU was on 03 March 2018. We talked about Shepard Mutamba's unbalanced biography about him. I had to write a piece published in March 2018 by Nehanda Radio and Zimeye attacking Mutamba following my conversation with TUKU. The title of the piece was "Shepherd Mutamba 'TUKU Backstage' a gross violation of Oliver Mtukudzi's rights"
In the piece, I accused Shepard Mutamba of been a parasite, feeding on TUKU's blood. It is not a crime for anyone to write a biography about any person without a consent but unethical to violate someone's rights and privacy like what Shepard Mutamba did on TUKU. TUKU confided in me that Shepard was acting a role of a spy during the time he joined his team. He was busy collecting data for the purpose of his selfish interests.
I convinced TUKU that Mutamba breached the research, media ethics and it was possible to take him to court but TUKU refused. He told me that he was leaving everything to God and was not willing to invest a lot of energy on Shepard Mutamba. He was worried about how his family was going to react on the biography. I told TUKU that I was going to write a piece, attacking Shepard Mutamba and he objected claiming that he had already forgiven him and left everything in God's hands. I therefore had to write the piece anti Shepard Mutamba against the wish of TUKU that is why I did no mention our conversation in the piece but what is in the piece was verified by TUKU.
Now that TUKU is gone, Shepard Mutamba should know that TUKU was psychologically affected by his biography. He was not happy about the way some of his family members were involved in the biography. Despite the personal attack of TUKU in the biography, the good work of TUKU overshadowed his weak side. The common agreement among the Zimbabweans is that, TUKU is our hero and Shepard Mutamba's biography cannot take it away from TUKU's history. The biography of Shepard Mutamba will continue to suffer a blow within the academic fraternity.
TUKU's contribution will never fade away from our minds. TUKU is sleeping but not dead, he left a legacy and history that Mutamba's biography cannot take away from us. I hope that the death of TUKU is going to bring MDC Alliance and ZANU PF together for the benefit of the suffering Zimbabwean masses. TUKU was apolitical, ED Mnangagwa and Nelson Chamisa should take this as a leverage and unite for the sake of our collapsed economy. We may differ on political lines but death will unite all of us at the end of it all. At the age of 76, ED Mnangagwa should be concerned about his legacy because there is nothing to remember him for if God takes him away to the 'endless sleeping'.
The good side of ED Mnangagwa has been overshadowed by the evil part of him. It is not too late for ED to apologies and call for Gukurahundi reconciliation. The August 1 2018 deaths of the 6 innocent civilians under the watch of ED Mnangagwa will ever remain to hound him even beyond his death. The latest murder of the 12 innocent civilians in January 2019 could have been avoided if ED Mnangagwa could have learned from the August 1 2018 killings. It appears as if bloodshed by the government is becoming a habit during this ED Mnangagwa era.
May the death of TUKU helps ED Mnangagwa to have a personal reflection about the bloodshed committed by his government during his dynasty. My his death (TUKU) helps ED Mnangagwa to give much of his attention on Gukurahundi. My the latest deaths of the 12 innocent civilians strengthen democracy in Zimbabwe. Their deaths is not in vein but has just watered the seeds of our democratic struggle. The Chinhoyi six battle ignited the struggle for Zimbabwe's independence. The struggles for democracy are inherent and part of people's lives. TUKU's death should definitely water the flowers of the struggle for democracy in Zimbabwe too. May TUKU's soul rest in power.
Don Chigumba is a mixed methods research specialist can be found in twitter @Donchigumba
Source - Don Chigumba
All articles and letters published on Bulawayo24 have been independently written by members of Bulawayo24's community. The views of users published on Bulawayo24 are therefore their own and do not necessarily represent the views of Bulawayo24. Bulawayo24 editors also reserve the right to edit or delete any and all comments received.