Opinion / Columnist
Zimbabwe, way forward will be great tribute to the great icon Oliver Mtukudzi?
25 Jan 2019 at 13:23hrs |
Views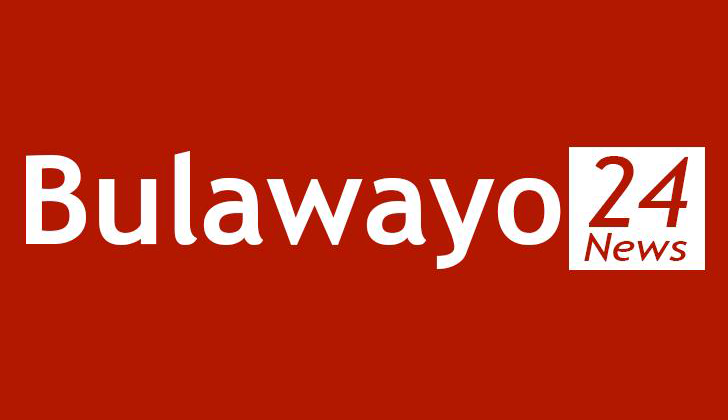 Dialogue is a way to solve all the problems we are facing as a nation. The way forward is to do away with strongman spirit. Going forward, we must correct wrongs now. We need to value humanity. The government must value its people and citizens value their government. Without unity, we are far from progress. Dialogue is the only way we can bid a big farewell to our great icon Oliver Mtukudzi. As a nation, we are mourning the passing on of a great legend. And we feel that a dark cloud has fallen upon the country, cultural and creative industry. To us, and many others, he was larger than life. His music cuts across generations. He made Zimbabwe be on the international map. Tongoti Samanyanga zororai murugare mukomana weDande /Lala ngokhuthula Ndlovhu, qawe, ijaha leDande.
We have a big gap in nation building which needs dialogue. I believe Samanyanga will rest in peace if we pursue dialogue. We need to value humanity. I join hands Zimbabwe's human rights commission and other peace-loving citizens in condoning security forces of systematic torture after recent protests turned violent. The Security forces have professional cadres and I believe they should demonstrate professionalism not to throw the security services into the mud. I am against looting and destruction of infrastructure but I say no to torture to innocent citizens. Zimbabwe to go forward we need to adhere to our "Constitution". We need press freedom, freedom of speech, rule of law (all citizens to respect rule of law without political affiliation), transparency, and accountable leadership (where the president is accountable to Parliament). Transparency is the cornerstone in nation-building. We need the government to tell us how the $11billion debt arose but you start to tax us 2%, what happened to the revenue of diamonds and other precious minerals. It still remains a secret. The issue of buses in place of the commuter omnibus is not the lasting solution but we need lasting solutions. The taxpayer is still paying the expenses of those buses. You can't start using public transport using private companies. The government has no business in businesses. The main mandate of government is to facilitate policy intervention and sort infrastructure. The first policy framework is to regulate the foreign currency. You need to be bold and remove the bond note. Foreign currency regime is distorted. You can't claim bond is at par with USA dollar. I think we as Zimbabweans we get too intelligent and over complicate a situation for no reason. Many Life solutions are practical, not intellectual. We tried to change currency to securities ie bonds /bearers cheques. The Zimbabwe economy has been inflammatory since 1980. The GDP never grew much post-independence, this has nothing to do with white people, there was simply a stagnation of economic output and now ideas were implemented. Instead of bringing new companies /innovation or GDP stimulus, Zimbabwe went to DRC in 1997 and paid war vets. For the issue of war vets, they were supposed to be empowerment with life practical skills and assist in starting small scale businesses. It sparked off a hyperinflationary downturn. The un-holistic approach to land reform sparked another hyperinflationary downturn. Unlike Venezuela, Zimbabwe has large scale natural resources e.g. (oil) to contain inflation. We have an array of natural resources, all of which are capital intensive to mine and are basically commodities, no value chain products. Mercedes Benz opened a plant in Port Elizabeth in SA, after Zimbabwe pulled stunts and the Mercedes plant was designated for Zimbabwe. There is only one reason why investors always wanted Zimbabwe, this is because of very highly skilled labour.
The issue of politics has distorted the economy. The land was taken from whites and is owned by the government and no black person was given a title deed. The land was collateral to get a bank loan was removed and made a communist asset. You basically can't get capital on reformed land because It's simply not yours. Politics is destroying the economy. There is a reason why people are given title deeds on land so as to raise private capital. The government removed that and it leads to record high inflation to date. Assets that could attract capital (Land) was nationalized. It's like saying we are nationalizing banks and companies (be it industry or services) The economy will collapse because 1) government is now a super monopoly 2) government is highly inefficient 3) Socialism breeds the worst forms of corruption. In Zimbabwe we have made a concoction that only Satan could think, there is no solution anytime soon for as long government believes they can manipulate market economies. The country will eventually regress. Honorable Minister Professor Mthuli Ncube economics is a practical subject, not an intellectual one. You don't dazzle people with clever words to make the economy function. You stimulate it with market conditions, even the staunchest of communist, the Chinese have figured it out, and hence about Huawei being there, the political economy then outright pure economies need delicate balance. No country has nationalized anything and come out the top. It won't start with Zimbabwe. The Zimbabwe economy collapsed in 2000 and what we have now are after effects (like ripples after an earthquake). We as Zimbabwe people, overly focus on politics but it only constitutes like 30% of the solution. All this Chimurenga, Gukurahundi, Zanu, MDC etc that's 30% of the issue, there is the structural reforms , legal ,political and most important economical then politically economy (Ie the ideology to drive the country ,then the pure economic issues like the macro and microeconomics ,GDP, inflation, employment rate etc and then the implementation and time frame to implement). The core of economic development is infrastructure development. Zambia took a leaf from former SA former president Thabo Mbeki rule book and they have surpassed Zimbabwe. Zambia is still very far behind especially on civil engineering but they are rapidly catching up on the so-called Zimbabwe infrastructure and as a note of interest, once upon a time Zimbabwe had one of the top 5 infrastructures in Africa that competitive advantage is long gone. Almost 80% Zimbabweans are intelligent but we miss practically.
The government doesn't need to give anyone money or fuel. It is a policy environment which has become toxic. Like the government, you have no business to run commuter omnibus. In a stable environment, the prices/market will self-regulate. The government is over-regulating instead of creating a conducive environment for business. We need dialogue for rebuilding our motherland. The strongman mentality and spirit must be buried aside if we need dialogue to succeed. For every successful dialogue need few people who are calm, composed and tough behind closed doors. We need the component of Catholic bishops they have best brains, Zimbabwe Council of churches, Evangelical Churches of Zimbabwe and Civic organizations. On Civic Organizations we need sober minds, not those who are derived by different interests. The definite dialogue is to unite the two main political parties MDC Alliance and Zanu Pf in finding peace harmony and progress. A man I believe who is a must to include on the dialogue is none other than DR Pastor Goodwill Shana. He played a big role in founding government of national unity. We were brainwashed not to respect what former president of South Africa Thabo Mbeki did in 2009. He had done a monumental job.
Enos Denhere is an Entrepreneur, Nation Builder, Leadership Success Coach, Strategist, Mentor, And Pastor.Email enosdenhere@gmail.com / rebuildafrica1@gmail.com Call/app +263773894975
Source - Enos Denhere
All articles and letters published on Bulawayo24 have been independently written by members of Bulawayo24's community. The views of users published on Bulawayo24 are therefore their own and do not necessarily represent the views of Bulawayo24. Bulawayo24 editors also reserve the right to edit or delete any and all comments received.