Opinion / Columnist
Introduction of new currency needs strong back facility and increase in production levels
28 Jan 2019 at 20:54hrs |
Views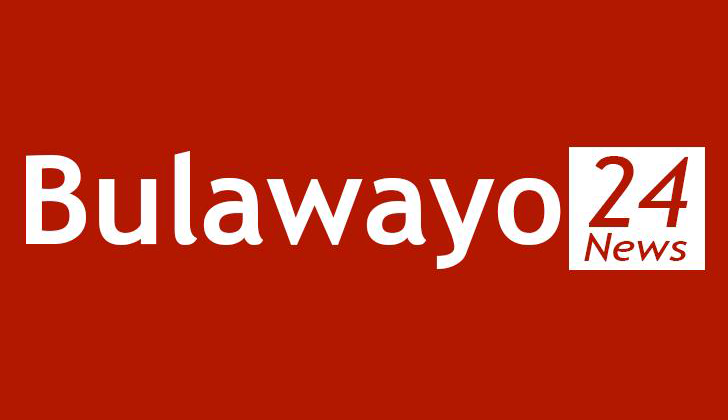 School of thought
Introducing our own currency is a good idea but ill-timed and a misplaced and misguided priority. The focus for now should be increase in production and Foreign D direct Investment. There are a number of measures which Muthuli Ncube must put in place, with the assistance of policy makers and proper economists before any implementation takes shape. Why then do we have to rush to introduce our own currency when we are not producing anything? This will fuel inflation, and escalate the market price of minerals and other necessities because there is no strong back up facility. I think it is ideal for now to focus on confidence matters. Our economic issues are not monetary but legitimacy and confidence issues. Our issues evolve around confidence and legitimacy. Muthuli Ncube should be working around the clock on restoring confidence on the market and increase in production. The volumes of production are very low and limited. Economy is not addressing rallies, or unveiling a political manifesto, economy involves principles, integrity and restoration of confidence in the market. There should be ideas on how to do business and opening markets. Government is not doing its best to sell Zim brand. There are a number of fundamentals that should be dealt with before we talk of any new currency. There must be a proper debt plan, proper re-engagement plan, proper strategic plan, direction of Zimbabwe policy, we need a strong sound development policy, identification of grey areas which bring discomfort to potential investors, human rights issues, constitutionalism, alignment of laws, respect of human rights, and identifying potential markets and once that is done then we can talk of new currency. We can't talk of the new currency, when people are being butchered, tortured and dismissing the purported few investors who already on their way to Zimbabwe. Remember for you to introduce a new currency we must meet international obligations and standards. As we speak we have a collapsed industry which needs at least 10 billion for resuscitation and it would be prudent and ideal to deal with production first before any maneuvers to have our own currency.
Reserve Bank of Zimbabwe must be restricted to regulation of currency only
In most countries today, the monetary authority, the organization that issues the currency is the central bank. A typical central bank today is wholly Government owned body, separate from the ministry of Finance that has a monopoly of issuing notes (paper money), and coins. So the Reserve Bank is restricted to regulation of own currency and act as a last lender resort, the major problem with our Central Bank is that it is dealing with procurement matters instead of dealing with regulation and stabilizing the currency. So our problem would not be currency issue because as long as those who mandated to deal with the issue of currency are still there, playing the same games even if we have a new currency, the same problems will still be there, because the same guys at the central bank are the ones who determine the exchange rate on daily basis yet we have the stock exchange which is no longer in use.
Determination of currency before introduction Currency is how regular money works. Currencies are rigidly defined by the systems or economies they are commonly used in society. In the modern economic usage, they are primarily called "store of value" which means they assure all users that they are worth having due to their assured value. My question then posed to the current Finance Minister is that, do we have everything in place to assure people on the value stored on those papers or currency we are promised? That's a logical question which needs accuracy and competency. The idea of having a new currency have a sinister agenda on some people who may want to push the coming back of the unofficial markets ( black market) to fuel inflation without considering the consequences of such actions. All across the world the different currencies are traded on foreign exchange markets under the careful watch of Government regulations. The primary source of regulation is the central bank. For instance, on Zimbabwe issue, regulation is done by who? Since RBZ is stuck with procurement. I think Prof Muthuli Ncube must consider liberalizing the markets and allow all players to participate in the mainstream economy and RBZ must stick to its mandate of regulation of our currency and monitoring the exchange rate.
Printing money might fuel inflation
What normally causes inflation is that if the money supply increases faster than real output, then ceteris paribus, inflation will occur. If we print more money the amount of goods doesn't change. Yes I agree most countries have their own currency as a key point of national identify and restoration of pride and self-glory. Self-glory can also be punitive and self-destructive if proper measures are not adopted and put in place. We have major gap between the official exchange rate and the informal or market rate which means our pricing system will become more complex and inefficient. Changing a currency is a national political decision and question. Our current existing currency does not meet the economy needs and wants. Our typical economy which is need of currency reform has liquidity crunch and at the same time highly bondralised (use of bond notes in circulation) with multiple currencies circulating at the same time. So the decision to come up with our currency is a welcome idea but ill-timed and misguided priority. So the decision of a new currency should not be undertaken lightly. The motivation could be hyperinflation, exchange rate collapse, massive counter feting of the existing currency, or even political instability. Unless the ideas to join the rand a monetary union such as rand union such as South Africa, Namibia and Swaziland have effected that and it has worked to their advantage because of the macro-stabilization program and increase of production levels.
Confidence & legitimacy matters most
We can have a gold currency with good pictures and images, as long as the issue of legitimacy and political integrity is not resolved then it's a waste of time. We have a dispute which arose ahead of 30 July, 2018 which must be resolved through Global Political Agreement and inclusive dialogue to resolve the legitimacy and remove the patches around credibility problem. We have a crisis which is not monetary but political contestation which requires political heads to meet and resolve the impasse. If we rush to introduce a new currency without resolving the legitimacy issue then we are most likely going to have a serious crisis. Political tensions in Zimbabwe is a result of disputed electoral malpractices and impasse which must be resolved. I'm of the view that, yes we need our currency but the major problem is the political question which remain disputed. The outcome was heavily contested. For this country to move on, there must be dialogue to resolve the impasse, otherwise the currency issue, Reserve Bank might end up printing more toilet papers which may fuel more problem. People are afraid to deposit their monies in bank accounts, for fear of the known, that their accounts may be a repeat of 2008 debacle, were accounts were raided. Most business empires collapsed as a result of such decisions. People on the ground are not sure of what exactly is the Government's next political move. The PR stance is key to manage Government affairs and decisions. There is need for a consultative program to engage citizens on what to do before making any key decisions, besides that citizens are the key major players in Governance structure. There is need for the Government of Mnangagwa and Finance Minister to come up with a decision to engage business community, policy makers, academics and all other strategic key people in Governance.
Tinashe Eric Muzamhindo writes in his personal capacity as the Head of Global Institute of Policy Analysis and Research ( GIPAR), he is also a Project Management consultant and he holds a B.A Solusi University, M.A Solusi University, M.A from University of Lusaka, Certificate In Project Management (UZ), and studying Doctor of Philosophy at Women's University of Africa (PhD) and he can be contacted at tinamuzala@gmail.com
Source - Tinashe Eric Muzamhindo
All articles and letters published on Bulawayo24 have been independently written by members of Bulawayo24's community. The views of users published on Bulawayo24 are therefore their own and do not necessarily represent the views of Bulawayo24. Bulawayo24 editors also reserve the right to edit or delete any and all comments received.