Opinion / Columnist
Strategic Advice to President Mnangagwa
30 Jan 2019 at 13:23hrs |
Views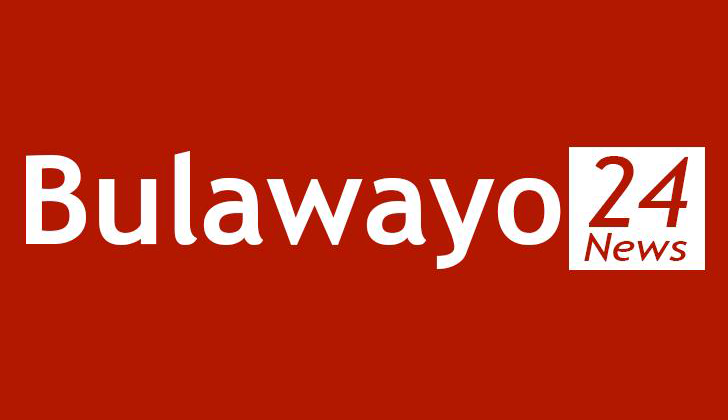 I strongly believe one can be a good President by taking heed to people's call, with sincerity. Events leading to the shutdown was a serious security concern which must not be repeated by giving in to people's demands. I would like to believe that its high time President Mnangagwa must fire his immediate advisors and hardliners who are giving him wrong advice on political and economic affairs of this country. Focus should be on re-building Zimbabwe and allowing divergence of views with sincere political tolerance. When you assumed the role of Presidency in 2017, from the first republican, your call to dialogue and tolerance was good, and I have a feeling that something has gone wrong, and there is a deviation from the call. Economic and political turmoil affects all Zimbabweans despite race, sex and political affiliation, so I believe this strategic advice will find its way to your honorable office. From my own observation you have so many issues to deal with on your table, as a Policy advisor and development practitioner, my observation is you have the opposition on the other side, you have internal fissures to deal with, you have internal elements within your party, so you are facing resistance from many corners and the best shield for now is to rope in Advocate Chamisa on unconditional dialogue which will give birth to an inclusive approach. If internal fissures are not contained you are likely to face an implosion which will affect re-engagements plans and the idea of Zimbabwe is open for business mantra. Giving in to Chamisa's demands will not affect your presidency in any way but would rather earn you respect and political integrity.
Rope in Advocate Chamisa for strategic reasons
Elections come and go, but Zimbabweans are waiting for answers without any excuses. My simple advice to you is that why don't you rope in Chamisa on strategic dialogue which will give birth to an inclusive approach for international community recognition. Our major challenge now is the question of legitimacy which must be resolved. It would be prudent to study the Kenyan way, in which President Uhuru Kenyatta roped in Raila Odinga the former Kenyan Prime Minister. Odinga is now leading the dialogue process, and he is now on the forefront of inviting investors and assuring them that Kenya is open for business. That would be a good idea to have the official opposition on state functions and participating in the economic recovery plans for Zimbabwe. We need that spirit in Zimbabwe. Let's forget about elections or any other fissures we experienced as a nation and the nation to move forward by accepting reality that indeed, the opposition leader is a key figure to Zimbabwe's problems. There may be some internal resistance from party hardliners for fear of losing their jobs in the event that dialogue has resulted in the formation of a broader inclusive arrangement. Both parties, MDC Alliance and Zanu PF have such problems, of die-hard elements who want to continue looting by resisting to progressive politics. In the event that an inclusive arrangement has been put in place, it is an obvious case that majority of Zanu PF hardliners will lose their jobs by accommodating alliance cabinet ministers.
Dissolve cabinet
The current cabinet is not good looking, it has some vultures and elements who are bend on destroying your image. What is needed is competent people who can deliver key results. For example, Advocate Chasi has done tremendously well in his area and he is fighting hard, together with his counter-part Ziyambi who is a bit level headed. I have personally have a problem with information ministry which lacks good public relations approach and response on policy matters. Why don't you rope in young people in your cabinet, at the same time people who are competent who can deliver? I have a problem with women and youth ministry, nothing inspiring is taking place, industry and commerce is silent, local Government as well, there is much inconsistencies in several ministries. It would be ideal to bring in competent guys. I would rather suggest, it is ideal to have an inclusive arrangement. For now I don't think we need deputy ministers, since we have limited resources as a nation it would be good to make use of permanent secretaries and principal directors of the respective ministries so as to cut expenditure.
Cut expenditure
For Zimbabwe to have investor's confidence, you must deal decisively with the issue of expenditure and appetite of expenditure. This is one of the key areas that is affecting your administration. I agree that mostly those new guys who came in would want to say it is our time to eat, but remember blame will always be on you. Unnecessary trips should be avoided at all costs, cut the number of embassies. I would rather advice and suggest that keep foreign missions which have economic strategic reasons. We can't have embassies worldwide in each and every country, where do we get the money to fund those foreign missions? You can merge foreign missions, for example instead of having embassies in South Africa, Swaziland, Lesotho and Botswana, you can make use of South Africa foreign mission to cut costs. Instead of going to foreign meetings for Heads of State and Government you can make use of foreign missions existing outside the country to save money and Government expenditure, those funds can be channeled to critical sectors of the economy. Why do you need deputy ministers? It is not necessary for now. We have a bloated system which is chewing a lot from Government coffers. I will talk about privatization of state companies as an economic idea for growth and development in my next article.
Deal with corruption
One of the major problems why you have legitimacy issues, is the idea of failure to deal with corruption. So far all former cabinet ministers and other senior officials who were arrested on the basis of corruption have been freed on bails. This will send a clear signal to the international community that in Zimbabwe one can loot from national resources and he will walk scot free without any hustles. So work on corruption and I would urge you to allow all senior Government officials to declare assets for public interest including the presidium. This will give investor's confidence and accepting to re-engagement plans for our country.
Inclusive Road map to Economic recovery plan
The idea of economic recovery must have a reflection of inclusive approach. I would suggest that this idea of going it alone must stop. Bring in policy makers, advisors, academics, business community, politicians from across political divide, potential investors and the public before making any key decisions. This will bring in confidence. Zimbabwe has a serious problem of confidence which is emanating from July 30 elections. So basically to deal with that, bring everyone on board and allow divergence of views and liberalize the economy. The idea of allowing individuals to make key state decisions will lead to state capture which led to November 22 debacle.
Set up an independent advisory council
Zim Government lacks proper advice for now. Why would advisors allow the President of the whole country to announce fuel prices? That was a wrong move. The move to increase fuel was supposed to have been done by ZERA, the energy regulation body, or the minister, and apparently it was going to be easy for ZERA to appeal to the minister and later the President. This is what fueled the decision leading to mass stay away. We need advisors in areas such as economics, people like Nigel Chanakira, policy advisors, development people, and advisors in all strategic areas of governance. The way some of the senior officials have been responding on twitter and other social media outlets can lead to despondency and anarchy. Bring in sound advisors who can give you proper advice on which next move to take. I emulate, Zambia, were President Lungu has appointed a political advisor who is responsible for political moves, Kaiser Zulu. You also need a special assistant for the press, someone who will manage your PR when you are doing Government business. It is not necessary to answer everything which journalists petition you. You should make use of a special assistant to the President on Press matters.
Tinashe Eric Muzamhindo writes in his personal capacity as the Head of Global Institute of Policy Analysis and Research (GIPAR), which is responsible for Policy and Research. He is leading a Project Management Consultancy (Tantem Investments), he holds a B.A from Solusi University, M.A from University of Lusaka, He is studying Doctor of Philosophy (PhD) at Women's University of Africa – Development Studies and he can be contacted at tanteminvestments@gmail.com
Source - Tinashe Eric Muzamhindo
All articles and letters published on Bulawayo24 have been independently written by members of Bulawayo24's community. The views of users published on Bulawayo24 are therefore their own and do not necessarily represent the views of Bulawayo24. Bulawayo24 editors also reserve the right to edit or delete any and all comments received.