Opinion / Columnist
Maimane a misguided and delusional politician
30 Jan 2019 at 13:37hrs |
Views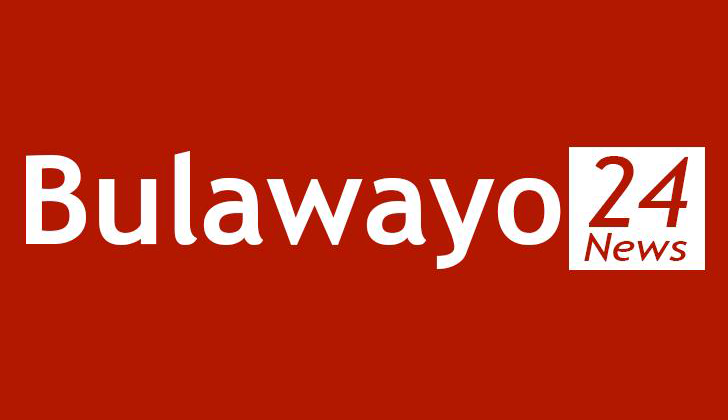 This week, the country woke up to the news that the South African opposition Democratic Alliance (DA) leader, Mmusi Maimane intended to take President Emmerson Mnangagwa to the International Criminal Court (ICC) for alleged human rights abuses following the opposition-instigated protests which rocked the country in mid-January. Maimane's planned initiative is baseless and exposes his shallow understanding of how the ICC operates and his desperation for attention.
"As leader of the Democratic Alliance, I would like to make it clear that we will stand with the people of Zimbabwe and fight against the oppression and murder of innocent Zimbabweans who are mobilising and calling for change. You have many friends in South Africa," said Maimane.
This is not a correct position because there is no past record which shows he cares for the Zimbabwean people. During xenophobic attacks of Zimbabweans in South Africa in 2009, Maimane was silent he never spoke about it as if there was no attack on Zimbabweans and other Africans living and working in South Africa. He never raised so much as a finger to protest the inhuman treatment of Zimbabweans and other Africans at the hands of xenophobic South Africans.
Zimbabwe is facing economic challenges underpinned by foreign currency shortages and Maimane has never called for a financial bailout to help Zimbabweans which puts his Good Samaritanship into question? If he really has a soft spot for Zimbabweans as he is desperately trying to demonstrate, then he should have urged authorities in South Africa to extend a financial package to Zimbabwe and increase trade between the two countries.
The DA leader said his party would "write to the Office of the Prosecutor of the International Criminal Court to request an investigation into the conduct of the Government of the Republic of Zimbabwe". What surprises many Zimbabweans is that United Nations (UN) agencies in Zimbabwe have not raised any red flags over the issues that Maimane is going to town about. As an outsider he does not have the full appreciation of what transpired yet he is already planning to rush to the UN and the ICC.
Zimbabwe is not a member of the ICC and its leaders cannot be sent there for trial. Maimane should wake up from his amnesia, not so long ago, former South African President Jacob Zuma threatened to pull his country out of the ICC. It is very surprising that Maimane, an African himself, loves the ICC which only targets African leaders for prosecution.
Maimane chose to appoint himself a mediator on Zimbabwean issues and even proposed to "pay a working visit to Zimbabwe this week."
"I will meet with current opposition leader, Nelson Chamisa, and former MDC leader, Tendai Biti, among others. The purpose of this visit is to seek practical solutions to the ongoing crisis, and garner support across the region for (the) much needed intervention in Zimbabwe," he indicated.
Everything is wrong about this suggestion. A clever and well schooled politician first visits the Head of State of the host country. In this case he could have sought dialogue with President Mnangagwa to get full details before rushing headlong to engage opposition politicians.
In his lack of wisdom, Maimane chose to engage with the perpetrators of violence. This clearly indicates that Chamisa and his MDC have been feeding Maimane with distorted facts. One also wonders what package he is bringing to the MDC: a "war chest" for more violent demonstrations?
In Matthew 7 verse 3 Jesus said "Why do you look at the speck in your brother's eye, but fail to notice the beam in your own eye?" May the clergymen in South Africa draw Maimane's attention to this verse? It is common knowledge that all is not well in the DA where everyone would be happy to see Maimane's back.
"A group is discussing the removal of Maimane after this year's elections, should the party fail to grow beyond 22%. The calls for the leader's removal follow a series of blunders, which have been damaging to the DA's reputation" reported the City Press recently. The plot to oust Maimane comes on the heels of the resignation of DA policy head, Gwen Ngwenya.
Some full years ago a video depicting a white South African man forcing a black South African into a coffin went viral showing, but Maimane conveniently forwent to call the white man to order. It is evident that the energy that he is expending on Zimbabwe is meant to please his white handlers given that he is also a window-dressing black leader of a white-dominated political party.
Maimane is also facing an uphill task of challenging the African National Congress (ANC) in the forthcoming general elections which are tentatively set to be held in May this year. If he has no chance of winning the presidency in South Africa how can he have any meaningful influence in the SADC region and African continent? Maimane is an attention-seeking and doomed politician who just is just seeking sympathy from the white community.
"Our continent must soon come to the realisation that liberation movements never make good governments. Not here in Zimbabwe. Not south of the border in South Africa. And not anywhere on this continent," continued Maimane.
His assertions show that he is a counter-revolutionary who is bent on seeing that all liberation movements in Africa are toppled. One can, therefore, safely say that Maimane, who is the latter day political Judas Iscariot, is fronting the Western regime change agenda in Africa in exchange for some 30 pieces of dirty silver.
Source - Elijah Chihota
All articles and letters published on Bulawayo24 have been independently written by members of Bulawayo24's community. The views of users published on Bulawayo24 are therefore their own and do not necessarily represent the views of Bulawayo24. Bulawayo24 editors also reserve the right to edit or delete any and all comments received.