Opinion / Columnist
Concern over using of children during riots
03 Feb 2019 at 11:55hrs |
Views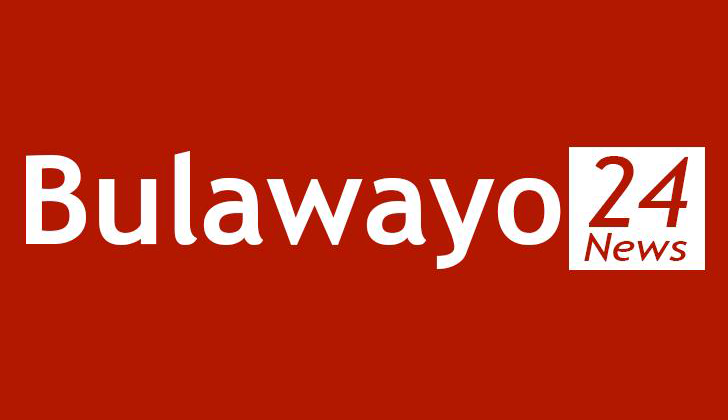 CHILDREN are considered as the voiceless and innocent and are often susceptible to various forms of abuse by social misfits and political vultures who use them in skirmishes for their selfish gain and basic psychology dictates that children learn more from seeing than hearing.
But the recent series of events that almost teleported the country back to scenes that characterised Somalia during its chaotic years where children were used as soldiers and tools to loot and damage property were unfortunate, they did not only expose children to the chaos but saw them being directly involved in them.
A number of videos taken from the widely damned demonstrations showed children and in some cases women at the helm of shop looting and the chaos that ensued where a group of adults would break into shops and allow children to loot what they could.
In a viral video of the violent demonstrations and lootings, which has turned out to be more quaint than dreary, a woman is seen trying to push a trolley loaded with looted goods away, with a child probably not more than 10 years trying to assist pulling it.
A man, who probably recorded the encounter then shouts the now popular line, "Thwala okukwanisayo, bazaze bekubambe," (carry what you can before you get caught) before the bemused woman snaps back saying he shouldn't be taking pictures or videos of her.
"At some shops people would make incisions and force children in to bring them an assortment of goods ranging from alcohol, cigarettes and other household items. It was a moment of madness where children's well-being was not at all considered at this point. I guess the adults knew that these were children and nothing would be done to them," said Ms Perseverance Ncube from Cowdray Park suburb in Bulawayo.
In other instances children were used to pelt police with stones damaging property and barricading the roads in a bid to cut off any entry or exit from neighbourhoods. Adults orchestrated most of the unruly acts seen in the three day stay away, which turned out to be more of social unrest than a peaceful demonstration.
"Children would carry rocks probably the size of their weight to block roads, they would bring tyres and burn them with the assistance of adults. Those that wanted to exit or enter a section of a neighbourhood would be forced to pay a fee and children again were at the helm of it all," said Mr Nicholas Dube from Nketa 6 suburb, adding that the events of that week almost portrayed the country as one at war.
Children's rights organisations, churches and police have condemned parents and guardians who used children to commit acts of crime, during the widely condemned violent demonstrations. Moreover, a number of under age children were arrested and later released as per the law.
Concerned organisations said it was unfortunate and sad that children were used as convenient tools in the violent demonstrations to massage the egos of the organisers and as a cushion against the law. They warned people against engaging the services of children in political demonstrations saying it was legally and morally wrong as it dents the future of the children.
Childline Zimbabwe spokesperson, Ms Daphne Chinyemba said parents have a mandate to assist children during crisis situations and not use them to meet their selfish interests.
"As an organisation we encourage parents and guardians to protect children from vulnerability. They have a role to mould them into responsible and respectable adults. Children should be kept safe at all times and it should be everyone's duty to ensure a conducive environment for child growth," she said.
Ms Chinyemba said there were laws in place to protect children, stating that all adults should learn to respect them. In a report Zimbabwe Christian Alliance (ZCA) director Reverend Useni Sibanda said he was displeased to see a number of children taking part in acts of hooliganism.
"…I saw children being taken into custody on charges of looting and violence. It was not gratifying to see such a phenomenon," he said.
Rev Sibanda said he was also displeasured by the news of the death of a toddler who allegedly died in the skirmishes.
Chief police spokesperson Commissioner Charity Charamba warned parents and guardians against roping in minors in protests, as in some cases children were used as shields. She said children were used and involved in acts of looting in violence.
"Parents should not allow their children to participate in violence. In some cases, violent protestors would use children as human shields, when they clashed with the security forces. Women would be placed on the second row, while the violence architects, who appeared to be men, would be at the back.
That is dangerous and is tantamount to exposing children to violence. It also destroys their future," said Comm Charamba.
According to police statistics, at least four juveniles appeared in court in Mutare and Harare over offences committed during the violent skirmishes. Comm Charamba said out of respect of the children's rights, the juvenile suspects had to be released into the custody of their parents. Two were released at the Harare Magistrates' Court, while another pair of juveniles was granted bail in Mutare while a number of children also appeared in court in Bulawayo and were then released.
"We respect children's rights and there was no abuse in the arrest of the juveniles. Unfortunately, our law does not exempt the juveniles from arrest. They had to be released into the custody of their parents," she said.
Comm Charamba said some women with babies strapped on their backs committed offences during the protests. Video evidence, Comm Charamba said, showed some teenagers bragging over stealing alcohol.
"Some video clips circulating on social media show a teenager bragging over stealing Glenfiddich whisky from Choppies supermarket in Mabvuku. He will definitely be arrested for theft," she said.
In Bulawayo five minors who were allegedly part of a gang of looters during the violent protests appeared in court last week. The minors all from Emakhandeni suburb aged between six and 13 years appeared before Bulawayo regional magistrate Mr Joseph Mabeza facing theft charges. They were remanded out of custody to February 14 for trial. The minors were part of a mob that allegedly engaged in running battles with anti-riot police during the protests. They allegedly broke into Apollo Shopping Centre in Emakhandeni suburb and looted groceries and a substantial number pool tokens.
Source - zimpapers
All articles and letters published on Bulawayo24 have been independently written by members of Bulawayo24's community. The views of users published on Bulawayo24 are therefore their own and do not necessarily represent the views of Bulawayo24. Bulawayo24 editors also reserve the right to edit or delete any and all comments received.