Opinion / Columnist
Puppets polluting Harare, Caracas
08 Feb 2019 at 08:38hrs |
Views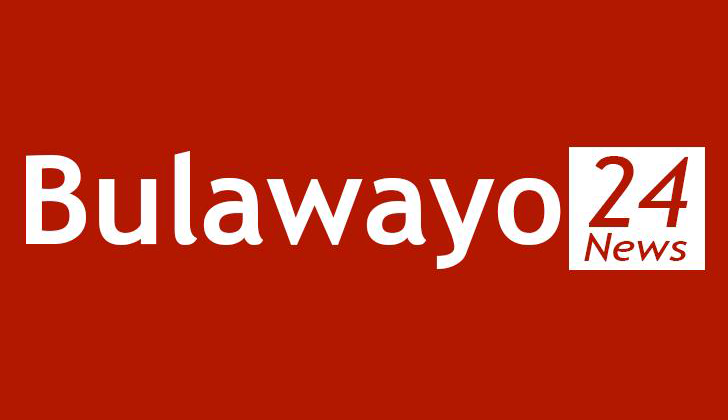 Before making his transition to our ancestors on November 15, 1998, the revolutionary Pan Africanist organiser Kwame Ture warned Africans everywhere with his rather unique blend of passion and caution, that inside US borders the right were adopting the strategies and methodologies of the left.
What our fallen comrade and brother initially highlighted, was how the Ku Klux Klan who once called Civil and Human Marches communistic and unpatriotic in the 1960s, now had no problem whatsoever marching on Washington DC draped in dirty bed sheets reaffirming their commitment to white supremacy and terrorism.
Brother Kwame also made an analogy between how anti-abortion groups were bombing abortion clinics and Timothy McVeigh who was put to death for the 1995 Oklahoma City bombing, were influenced strategically and tactically by the Black Liberation Army and the Weathermen.
While US President Trump is lambasted for his lack of political intelligence on a daily basis, what must not be overlooked is he coordinated a federal government shutdown to reaffirm his position, therefore manipulating grassroots organisations to adopt the posture of demanding that US Imperialism resume its normal function.
Without highlighting this as a political objective, President Trump has swayed organisers and mobilisers to refrain from organising demonstrations, strikes and boycotts, that will bring this monster to its knees, who instead settle for marches and demonstrations on weekends in Washington next to tourists taking in historical landmarks and visiting museums.
Since President Trump is called idiotic on a daily basis, we must thank our lucky star he isn't bright enough, to appreciate the damage and confusion he is causing throughout the world.
As our comrades in Zimbabwe and Venezuela hold their noses in disgust while regime change agents have transformed the capital cities of Harare and Caracas, into pit stops for neocolonialism and neo-liberalism, what stands out is they have embraced the tactics synonymous with the most genuine anti-colonialist and imperialist movements and struggles in modern history.
While the defeated 2018 Presidential candidate MDC leader Nelson Chamisa's 15 minutes of fame, appeared to have come and gone, after President Mnangagwa won the election outright, MDC's handlers in Washington insisted that political retreat was not an option.
This forced MDC, ZCTU and the 400 civil society groups to take to the streets of Harare and Bulawayo and in the name of democracy and human rights, disgrace their families, nation and honour.
Thanks to US-EU Imperialism's octopus like nature, that has resulted in a foreign policy blueprint resembling to a remote control for your television, any leftover voltage from Mr Chamisa's dimming star in Harare, was transferred to Caracas to elevate Venezuela's president of the National Assembly Juan Guaido as the face of neocolonialism and neo-liberalism in the Americas.
In a meagre attempt to regain international attention, Mr Chamisa disrespectfully rejected President Mnangagwa's invitation to sit down and have a meeting of the minds with the opposition to exacerbate political tension and differences and move forward. The only difference between Mr Guaido and Mr Chamisa, who have both been regime change mouthpieces and agents since political birth, is Mr Guiado is president of Venezuela's National Assembly, which in both the short and long term makes him far more dangerous.
Also by training Mr Guaido is light years ahead of Mr Chamisa, as it pertains to using Washington and EU vehicles to craft his message.
This perhaps stems from the fact, that Mr Guaido has a post graduate degree from George Washington University and the Institute for Advanced Studies in Administration (Instituto de Estudios Superiores de Administration), that was the driving force in guiding the neo-liberalist direction of former Venezuelan president Carlos Andres Perez's second administration. For those who are appalled by the audacious nature, that US-EU Imperialism has gone out its way to recognise Mr Guaido as Venezuela's interim President, they must understand the sinister role of the two most reactionary Venezuelans alive Ricardo Hausmann and Moises Naim in this process of illegally replacing Venezuela's revolutionary President Nicholas Maduro with Mr Guaido.
For those who attempt to present Mr Guaido as a breath of fresh air, what must be exposed is that Mr Gausmann and Mr Naim are known as the IESA boys modelled after a group of Chilean economists known as the Chicago Boys, who studied under none other than Milton Friedman and Arnold Harberger. Several members of the Chicago Boys guided the economy of Chile under the military dictatorship of Augustus Pinochet.
The biggest fans of the Chicago Boys were the right wing think tank the Heritage Foundation who gave them credit for transforming Chile's economy into the best performer in Latin America and one of the world's most business jurisdictions.
This explains why Mr Guaido attempts to paint Venezuela as a military dictatorship and totalitarian state, but hides the fact that his vision of Venezuela will empower soldier like not only Pinochet, but his grandfathers who were in the Venezuelan Navy and National Guard. While Mr Guaido is grabbing more headlines than any US-EU regime change agent at the moment, it would be a cardinal error if the efforts of Mr Gausmann and Mr Naim go overlooked and unnoticed.
Strangely enough Mr Naim was born in Libya and was Venezuela's Minister of Trade and Industry during the Perez administration, who is a distinguished fellow at the Carnegie Endowment for World Peace, and a member of the Council of Foreign Relations, Atlantic Council, Inter American Dialogue, and the World Economic Forum.
Mr Naim was also editor of the notorious right wing magazine foreign policy and in 2013 penned a book entitled The End of Power from Boardrooms to Battlefields and Churches to States: Why Being In Charge Is What It Used To Be. Amongst the rich and powerful who gave the book their blessing were none other than former US President Bill Clinton and billionaire George Soros.
Mr Soros stated "this extraordinary new book will be of great interest to all those in leadership positions business executives, politicians, military officers, social activists and even religious leaders".
Mr Clinton stated; "It will change the way you read the news, think about politics and the way you look at the world".
Since Mr Naim is on the board for Mr Soros Open Society Foundation, his endorsement was a given. Mr Hausmann is the Director of the Center for International Development and Professor of the Practice of Economic Development at the JFK School of Government at Harvard University. Before this Mr Hausmann was the first Chief Economist of the Inter-American Development Bank.
Mr Hausmann also a Minister of Planning and worked in the Presidential office of coordination and planning during the second Perez administration. Mr Hausmann was also chair of the IMF World Bank's Development Committee as well as the Latin American Caribbean Economic Association which functions from grants from the Global Development Network at the World Bank's Grant Development facility.
The connections that Mr Hausmann and Mr Naim have in Babylon, make Mr Guaido a bigger threat to stability in Venezuela than Mr Chamisa poses to President Mnangagwa, however reactionary like former Minister of Finance Tendai Biti's grooming in Washington is very similar.
The decision by US-EU Imperialism to target Venezuela's state run petroleum company FDVSA is identical to how The US Department of Treasury's Office of Foreign Asset Control targeted ZFC and CHEMPLEX through sanctions.
The West hoped to get SADC to isolate Zimbabwe in the manner the LIMA group has been used to call for a transfer of power in Venezuela. As the world watches gullible, opportunist civil servants loot the streets of Harare and Caracas, those who know the immeasurable value of Zimbabwe and Venezuela, to African and Latin American anti- imperialist resistance know what truly lies ahead.
Obi Egbuna Jr is the US Correspondent to The Herald and External Relations Officer of ZICUFA(Zimbabwe Cuba Friendship Association).
Source - the herald
All articles and letters published on Bulawayo24 have been independently written by members of Bulawayo24's community. The views of users published on Bulawayo24 are therefore their own and do not necessarily represent the views of Bulawayo24. Bulawayo24 editors also reserve the right to edit or delete any and all comments received.