Opinion / Columnist
Stay away and Looting in Zimbabwe: A narrative created to push for a national dialogue
08 Feb 2019 at 20:10hrs |
Views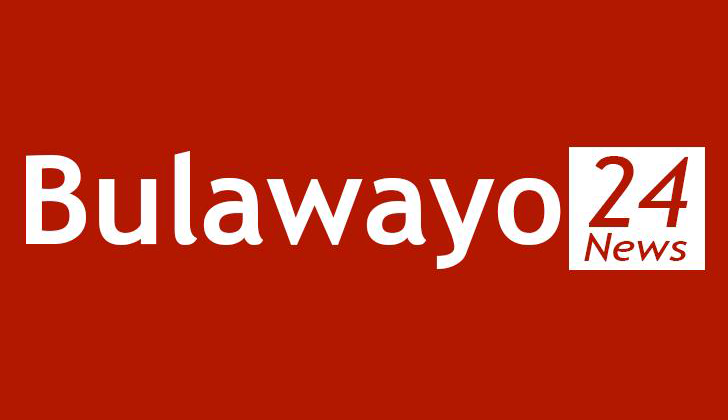 Zimbabwe does not get tired to engage into processes that will help the corrupt and governance failures survive another day. As I write this article I have no doubt in my mind that what is happening now is no different from what happened in the 1980s and what happened leading to the so-called Government of National Unity. What is clear is that Zimbabwe has no memory at all. In the 80s a Zanu government with the same players we have today less a few characters who have since died or fell out of favor with Mugabe created a crises in the country claiming that Nkomo's Zapu wanted to overthrow the state. The Zanu government had its targeted people and to achieve that specific regions were selected as the areas with Nkomo's supporters intending to unconstitutionally remove an elected government. This narrative was accepted by many in Harare including those in civic society.
The international community including those calling themselves human rights groups boycotted Matebeleland region and parts of Midlands on the basis of the narrative created by a Zanu government that they are insurgents in those areas. With this narrative being accepted a Zanu government proceeded to create dissidents in those areas to justify its narrative. When the international community started to react it was already too late. Zapu had been weakened completely and interestingly Zanu started to reach out to Zapu for dialogue and negotiations. To some Mugabe became a hero up to today for using local solutions to solve our internal crisis. No one has ever bothered to assist hold Mugabe to account for the creation of the crisis itself. Remember the military rapes and killings; Mugabe repeatedly said they will investigate the excesses. Unfortunately Mugabe left before doing it. Today Munangwagwa says they will investigate, not the excesses but the "bad behavior" by the military. I just hope he would not leave before that is done.
After the so-called Unity Accord Zanu ignored completely the agreement and proceeded to rule as usual. Miss-governance, corruption and human rights abuses continued at an accelerated scale. With big donors scaling down and /or pulling out completely ordinary people got exposed to Zanu's bad practices. Poverty and un-employment levels doubled within a short space of 15 years. With un-checked corrupt practices, the country was back to bigger problems. To survive another day Zanu had to create another crisis now pointing at MDC-T. The narrative was that urban areas had to be cleaned of trash- hence umrambatsvina. Where is the catch now?
The same zanu government had in the late 1990s faced with growing un- employment forced urban areas to peg stands for people to sell products on pavements in the central business districts. Towards an election that Zanu thought correctly that they were not going to win they pounced on these innocent traders and destroyed their selling bays. To deepen the crisis the state proceeded to even destroy 'illegal residential houses'. The Bulawayo city council tried in vain to protect dwellers of suburbs like old magwegwe, makokoba,iminyela arguing that there was a council resolution that allowed those people to build backyard rooms for extra accommodation. The state refused to cooperate as there was an already created narrative. Urban areas were a target in the new narrative as the Zanu government portrayed these areas as the epicenter of regime change and agents of the west. The crisis was deepened now under the control of a Zanu government. Human rights abuses by state agents increased. The same old story of the 1980s. MDC-T leaders including their leader were tried for trying to overthrow a constitutionally elected government. With a weak MDC which had split into two camps; Zanu-pf reached out to them for dialogue and negotiations. The smaller MDC led by Mutambara was portrayed as reasonable and willing to take the nation forward. With this narrative a Zanu led government was able to negotiate a deal that made them survive another day. Civic society bought into the narrative and some sided with the 'reasonable' MDC while some sided with the MDC-T. At international level those divisions were also reflected as they are some countries that continued to support Zanu while some sided with MDC and others with MDC-T. Why the country got into that crisis in the first place, became a non-issue? Those who got involved in dialogue with Zanu concentrated in power sharing and forgot where the country was coming from. They pretended that the failures of the Unity Accord were none of their business. Some even boosted that Zapu leaders were not clever enough. When Mugabe refused to appoint opposition governors claiming that there was no money for such structures but proceeded to appoint Zanu pf members as resident ministers it became clear that the dialogue and negotiations of 2009 were meant to help Zanu survive another day.
Will the current crisis whose narrative is that it has been created by a violent stay away the propose dialogue is likely to help Zanu survive another day? A closer look to what happened leading to this self-created new crisis point to that fact. The stay away targeted certain regions and left out others. This rules out poverty as the key driver of looting that followed the call for a stay away; a narrative that some civic groups particularly in Bulawayo are trying hard to sell for reasons best known to them. This narrative resonate well with Zanu thinking that the country is in a crisis because of poverty left by the old regime of Mugabe.
Bulawayo creates a clear picture that the looting was stage managed to create conditions that say we need dialogue, we need negotiations and we need them now. In Bulawayo looting was systematically carried out in a controlled manner. On Monday looting targeted shops that were located close to Choppies supermarkets. While every shop close to choppies got looted; choppies themselves were also burnt down. We still do not have an explanation why these supermarkets were a target for looting and burning. On Tuesday looting conditions were still the same as those of Monday. They were no enough securities to protect property. Residents continued with looting at a large scale covering all high density areas except those close to the city center like Makhokhoba, Nguboyenja and Thorngroove. On Tuesday the strategy had changed; loot but do not burn. And you will not believe the level of respect to this order; it was excellent. No shop was burnt down on Tuesday. On Wednesday the looting conditions that existed on Monday and Tuesday were still the same- no security details to protect property and provide security to residents. The order seem to have been stop looting, as the objective has been achieved. Shops that had survived looting for what-ever reason were back in business on Wednesday.
What is interesting about this day is that shops in the city center were half opened and people were allowed to enter in small batches creating an impression that there is a likelihood that looting might continue. In the townships like Cowdrypark those shops that had survived looting were wide open and people struggling to buy meat and beer without any fear that they will be looting. All this happened because the looting was organized and residents seem to be aware of all this. In the 12/15 shopping centers visited people talk of 3 to 4 middle aged men that arrived and opened shops for looting to take place. This explains why the looting mainly involved women and children. Schools had been shut down and most children were all over the shops for various reasons that include playing soccer in front of shops and selling some small items like fruits and airtime. This is how life is in the townships. Women are the largest selling group in shopping centers in all our townships. When shops were opened for people to loot the majority people who were there to do that became women and children.
This was created to promote a desired crisis which will take us to a desired activity; the national dialogue process. The army has to do what it did on Friday, three days after the looting so that the call for a dialogue is listened to by those who like the country have no memory of what the ruling party has been putting its people through since independence. As noted above we still have civic society that will promote a narrative that will help Zanu survive another day. There are in our society, civic organizations that will want the world to believe that it is the poor who spontaneously looted shops in support of the stay away.
It will take me a 100 page or more book to write demonstrating how the stay away call and the looting in Bulawayo were differently organized events and should be treated as such to understand how this regime can take advantage of an unfolding situation to stage manage a crisis for its political survival. How does an ordinary person open a modern shop like Pick and Pay in Cowdrypark which has no windows and its internal circulating air is entirely dependent on air conditions inside the shop? Why did the looting follow a different traceable pattern each day? Why did the looting stop in all townships at the same time that is Tuesday evening? [An old man in pelandaba said to me in iSindebele: kuze kusweleke ngitsho lelilodwa ilokitshi abaqhubeke bentshontsha ngolwesithathu.Lokhu yisimanga esikhulu kakhulu]
Why will someone refuse to adopt such a simple reasoning when analyzing what happened following the stay away and looting? The answer can be found in what is happening now. Assist prop up the Zanu narrative that there is a crisis in the country not caused by its illegitimacy but caused by poverty left behind by Mugabe's miss rule. The so-called new dispenses ion, the second republic is desperately trying to create a narrative that says they are different from the Mugabe regime. This will help them enter a dialogue with whoever at an advantage, because what must be solved are problems from Mugabe regime which they were never part to. Politicians seem not prepared to learn from the past but for civic society especially residing in Bulawayo to pretend we cannot learn from the past is the greatest betrayal that our society shall be justified not to forgive. These stories that women broke into shops to steal pads and children burnt shops is allowing ourselves to stoop too low to be part of a solution to this country's problems. It is correct that such misrepresentation of the reality may attract funding from donors for people to do small peace building programs accompanied by trauma counselling in the townships. But for how long will truth be misrepresented to attract donor funding for a few individuals at the same time helping the ruling party with its brutal security system escape proper scrutiny?
South Africa has already set the tone praising Zimbabweans for talking to each other about their problems. Finding a local solution to a local problem. Madoda uyadlala wena, kunzima ukuba ngu mzimbabwe. What will follow next is the SADC region, the AU, the BRICS and the super powers of the east. More money will be put to facilitate dialogue and peace building in Zimbabwe. NGOs will access funds to spend most of their time if not on holiday after working hard assessing the situation in Zimbabwe, they will be looking for those women who are said to have broken into shops to steal pads and those children shown on whatsapp photos and videos burning a shop in Phumula suburb- and off course to offer them some counselling services. This will run concurrently with the grouping of MDC Alliance structures and Zanu pf structures for peace building workshops. Thank God the looting only happened where MDC Alliance still has some traceable structures. Had it happened in Mat South, NGOs were going to sweat finding people to participate in their peace building work? This is the reality of how things unfold after a self-created crisis that as usually is meant to avoid engaging those in power while holding them to account.
The same old story continue. MDC Alliance will participate in this dialogue a weaker entity with most of its leaders either behind bars or running up and down in fear of getting picked up by state agents. State abductions continue unchecked and now everyone's attention is on dialogue. Remember there is money in dialogue [ zapu/zanu integration 1988/89 people made thousands; constitutional commission 1999/2000-some people made a few millions, the GNU negotiators, they left the table very rich, COPAC and JOMIC those were the rich pickings of dialogue in this country] and no cent is received in chasing the abducted. A Shumba who participated in the recently launched dialogue initiative has already reported a Mnangwagwa praise by those who participated in that meeting. The white politicians from the Rhodesian Front did praise Mugabe for initiate dialogue with the opposition Zapu in the 80s but little did they know that 12 years later they will be the target for creating a crisis that will help Zanu retain power in the form of the land revolution. The MDC led by Mutambara also did the same in cooperating with Mugabe's Zanu for national progress during the GNU. Little did they know that barely five years later Zanu will have interfered with their internal political system leading to their disintegration to total extinction. Is the current Zanu different? Events leading to this current dialogue tells me that it is not. The only noticeable difference is that it is called a new dispensension.
Now that we are here, they are two things that should happen: first the dialogue must focus on what led to the crisis and those individuals involved brought to trial and face justice. This will take us to, what are we dialoguing about. Information about who has been arrested and for what must be made public. This will help everyone understand the political parties and democracy promoting organizations already in a disadvantage. They are a lot of people who have been arrested at night by security agents without powers to arrest- these are our current missing persons; who are those and what has been their political status. The second issue is to say, now that we know the trigger of the crisis and the damage it has done to some manpower standing of other political players who should convene the dialogue. Understanding the triggers of our crisis will help us select a correct convener.
Those who are already saying Zimbabwe is on the right track for democracy the Ramaphosas of this world might not be the correct people to preside over such a dialogue.
Zimbabwe is undoubtedly in a self-created crisis that need to be resolved but it is upon us as its nationals to tell those with a heart to help the correct story of the country's problems so that they could help from an informed position. If the nation proceeds with dialogue without understanding the intention of those who triggered this current crisis and the damage it has done to areas like Bulawayo the outcome of the dialogue will help Zanu survive another day.
Dumisani Mpofu
Current Director of Freedom First Project writing in his personal capacity.
Source - Dumisani Mpofu
All articles and letters published on Bulawayo24 have been independently written by members of Bulawayo24's community. The views of users published on Bulawayo24 are therefore their own and do not necessarily represent the views of Bulawayo24. Bulawayo24 editors also reserve the right to edit or delete any and all comments received.