Opinion / Columnist
Zanu-PF feeds Govt economic drive
10 Feb 2019 at 05:49hrs |
Views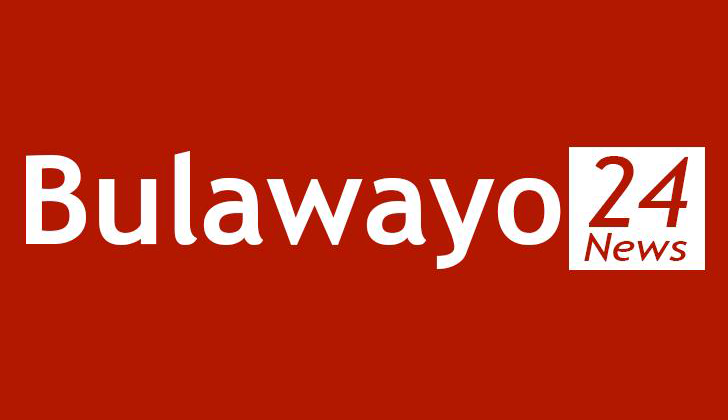 The ruling party last December held its Annual People's Conference in Esigodini where a number of resolutions that centre on the economy were passed.
But over and above the resolutions, we had gone for election campaigns with our manifesto selling sound economic policies, which persuaded the electorate to vote overwhelmingly for Zanu-PF.
It is those campaign promises which need to be fulfilled because that is what we promised our people.
As the national secretary for Economic Affairs, together with full time colleagues at the party who are heads of departments, we have a responsibility given to us by His Excellency, The President, that those policies which were sold to the people, should be fulfilled.
Government is our implementation agent and everything we are doing as a party should be implemented at that level.
As a result, that is why you saw President Emmerson Mnangagwa restructuring the party to be represented by full time heads of departments.
These heads are expected to work hand in glove with Government and make sure that they provide oversight over the implementation of programmes given to the electorate.
From an economic perspective, The President has made it clear that economics must be in the driving seat and everything else, including politics, should be in the passenger's seat.
Hence, we have a responsibility to revive this economy and that responsibility falls on the shoulder of Zanu-PF as a governing party.
I am happy to say that the party welcomed the introduction of the Transitional Stabilisation Plan (TSP) because that policy initiative is key to the stabilisation of our economy. This is fully supported by the party.
As you have seen, it is already bearing positive results in economic revival.
But while the ruling party also understands people's concerns over the two percent tax on electronic money transfers, this policy initiative has already had very positive results in reducing the fiscal deficit.
I think what is needed is for people to understand the rational in the introduction of this important tax measure.
As you might be aware, our economy is over 80 percent non-formal and that informal sector and the underground economy have not been paying taxes.
Perhaps only 10 to 20 percent of our businesses are the ones carrying the burden of revenue stream to Government.
But with the introduction of this two percent policy measure, everyone, the informal sector included, is playing a part.
The two percent tax is actually a policy of the ruling party which has now been implemented through Government.
As a party, we are happy with the initiative because it is yielding tangible results.
We now have money to buy fuel and more financial resources are being channelled for infrastructural development.
The party is, however, concerned about stagnant and historical debt leveraged position taken by the IMF and World Bank in regards to slowing the liquidity and foreign currency crisis.
It is a concern, but we are happy as a party that Government, through the relevant ministry, is working flat-out to make sure this is redressed through engagement with the World Bank and IMF.
The party also welcomes the position taken by Afreximbank to extend a $500 million facility to Zimbabwe which is really helping us.
The party, in the same vein, welcomes the decision by Gamecock, a London based investment firm, to lend Zimbabwe some $250 million which will also help us in a long way.
We are encouraging Government to ensure that there is a clear plan in place to settle the $2,5 billion debt to IMF, the World Bank, European Investment Bank and AfDB.
But this is not to say we are not happy that the responsible minister is working hard towards that regard.
We are satisfied that this debt will be liquidated in the near future through Government efforts being put in place.
The party is not amused with the fuel shortages in the country and urges Government to find an urgent solution to this problem.
But again, this is not to say we are not seeing some notable improvements in that sector of late.
The reintroduction of urban buses by ZUPCO is welcomed and we wish to see consistency as well as extension of the service to rural areas.
We want to see this major initiative being rolled out in rural areas and we are very confident that the programme will bear fruits.
Another major issue we have raised with the Government is the unreasonable price hikes in goods and services.
The party is not happy with these prices and the three-tier-pricing by industry and commerce. This is making our people suffer.
On the issue of healthcare, the state of our hospitals and clinics is also another cause for concern.
There are drug shortages and sometimes the way patients are being treated by doctors and nurses is dehumanising.
But what pleases the ruling party is that the new Minister of Health and Child Care Dr Obadiah Moyo is that he delivers and we are happy with his performance.
He has an impeccable record of performance, so we are happy with him and we trust he will turn around fortunes of the health sector.
The shortage of drugs is also worrying us, but Government is working flat out to make sure that medicines are made available and affordable.
With regard to the education front, we are happy with the curriculum reforms in our educational sector because that will also have a bearing in our economy.
The party is, however, concerned about the high and unaffordable fees being charged by non-government schools, especially those demanding fees in foreign currency, this has a negative effect on the economy.
As I said in the beginning that economics must take precedence, true, Zimbabwe is an agricultural country.
Agriculture is the main economic revival sector and Government is doing a lot to revive it.
Our people have the land and it must be utilised.
Government has initiated programmes like command agriculture which has really exorcised the hunger devil from our people.
We no longer import grain, we are self-sufficient in terms of grain and food security, so Zanu-PF is happy.
In Agriculture, Government has not just ended on cereal production, but has gone to command livestock, command fisheries, command poultry and all the sub-sectors of agriculture.
There are problems with rain patterns which is God's plan, but there are great efforts being made by Government to install irrigation equipment on land that is near dams and other water bodies.
The issue of irrigation equipment is a serious one and as a party we applaud Government, from an economic point of view, that the initiative is very encouraging.
We also have another key economic sector of mining, there are great strides in the sector even though we still believe more needs to be done to make sure the sector helps in reviving the economy.
Then there is industry, where quite a number of new companies opened in Zimbabwe between 2016 to date, creating employment to our people.
To date, we still have new companies opening and old ones reviving.
It is not going to be an overnight event, but it will take a bit of time.
Even the incubation of the small scale industry into bigger industries is taking shape.
We are very optimistic and we are very happy; we feel that more still needs to be done, but overall, the Party is happy.
The implementation of Zanu-PF policies by Government is taking centre stage, promises made to the people are starting to bear fruit and we are working closely together.
I can happily say our Government is doing the best under difficult conditions.
Lastly, the re-engagement mantra being spearheaded by the President has become a sweet song for everyone.
The President is on a serious re-engagement programme and has gone to SADC, AU, Europe and Asia.
All these efforts are to engage and re-engage countries which could do business with us.
The visits were to tell the world that property rights in Zimbabwe are intact and the country is open for business; and that once you invest here your investments are protected.
We have hope that the efforts of His Excellency will bear fruits soon.
He has been engaging Zimbabweans in the Diaspora and some have committed to come back home to invest and help build the economy.
--------
Dr Christopher Mushohwe is Zanu-PF National Secretary for Economic Affairs. He was speaking to The Sunday Mail reporter Norman Muchemwa on Government implementation of party policies.
Source - sundaymail
All articles and letters published on Bulawayo24 have been independently written by members of Bulawayo24's community. The views of users published on Bulawayo24 are therefore their own and do not necessarily represent the views of Bulawayo24. Bulawayo24 editors also reserve the right to edit or delete any and all comments received.