Opinion / Columnist
Zimbabwe not yet ready for national dialogue
15 Feb 2019 at 11:53hrs |
Views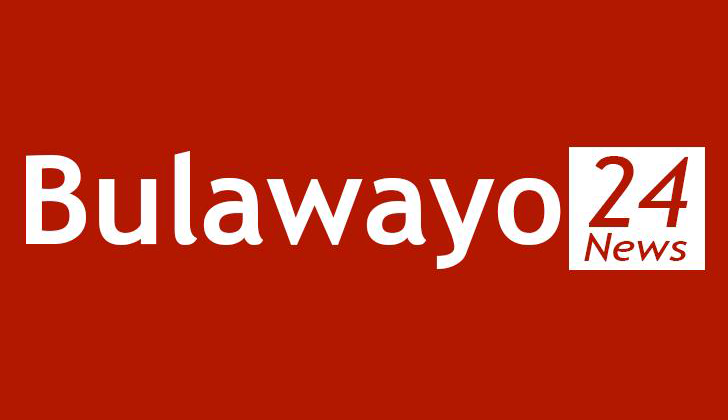 This Tuesday I wrote an analytic piece on how our main political leaders Pres Chamisa and Pres Mnangagwa have all used their political posturing skills at the expense of the nation's economic, political and developmental progress. Even though I had tried as much in balancing the arguments I got backlash from both sides of the political aisle.
Reviewing these comments and events in other governmental branches like the parliament has now made me conclude that at present our countries politicians with their supporters are yet ready for this heated, candid but objective proposed national dialogue process.
Our democratic space has been so polarised and partisan to the extent of simply not allowing the opposing view to express itself. The proposed national dialogue is not a simple discussion between two opposing sides like many might think. Zimbabwean politician and their supporters should expect a heated, candid but objective process were both sides will and should in the end move out of their comfort zones by striking a less than best compromise for the sake of the nation.
It is sad for Zimbabwe to continue on in this political crisis which stated last August without reaching a compromise on how our governance mechanisms and systems can be altered for the benefit of all. We have wasted significant time playing these political games and now it's time we diligently sough after ending the impasse.
It 's also extremely embarrassing to continuously hear and see a highly resourced, talented, educated and skilled nation like ours be the main agenda at regional, African and International body meetings for our barbaric conduct. We are not the first nation to have an election dispute and we are not going to be the last but other nations in our shoes just find a way to move on or fashion out a quick all inclusive civilised solution but for us we have decided against either.
The United States of American had a similar election dispute with allegations that President Trump had foreign assistance in attaining his election victory. The United States government has managed to move on whilst independent investigations are being run, for this is what is expected from civilised societies. We ourselves have simple decided to shut-out governmental institutions when aggrieved and in response to challenges to our authority use barbaric acts like shooting unarmed civilians and systematic beatings.
This February we saw two 'state of nation addresses' (SONAs) being delivered in the United States of America and our neighbour South Africa that both have similar political party differences. In the American SONA with similar legitimacy issues haunting their President, rather respect is beholden towards him by all congressional members. He has managed to uninterruptedly address for the second time these joint sittings. In President Trump's address all members of congress regardless of party affiliation rise in respect as he enters and during these addresses rise in solidarity clapping when issues of common ground are articulated. The speech also contains partisan issues were only his Republican Party member's rise in solidarity clapping with some Democrat Opposition members helping along if they hold similar convictions.
The best part about the 2019 American SONA address was that it came on the backdrop of a government shutdown were the two political parties had to urgently compromise on their heated dispute over border security paving way for the occasion.
In Zimbabwe the Opposition has been unable to offer an ear to the President's SONA address for members have been instructions to interrupt or walk-out during this engagement. In response to this President Mnangagwa and his party respond with other barbaric acts of using the police and parliament security to drive out members of the Opposition from these joint sitting addresses.
The most depressing part is the glorifying of these barbaric actions made by one the President during a thank you rally in Murombedzi, his party Zanu PF and Opposition members in interviews after these preceding whereby they speak with so much pride justifying these uncivilised actions. Let me remind you that these primitive actions will be happening at the expense of ordinary hard working taxpayer funds. Our political and cultural mindset has always been burnt on shutting out those who possess a different viewpoint from ours ever since attaining independence and this way of thinking has to simply change.
Being in the media industry whereby I started writing newspaper opinion articles five years ago the same proposition of shutting out those who possess a different viewpoint from the owners or political institutions that control these media houses is prevalent. When you write a certain article that is not in sync with the ideals of the owners for example the Newsday will desist from publishing pieces against Chamisa or ZAPU with The Herald also not know to publish pieces in favour of Pres Chamisa or the MDC Alliance. A few media houses present opportunities for differing views to express themselves freely for example the Online Bulawayo24 newspaper and the foreign owned radio station Studio 7 where attempts to cover and hear from all sides are made.
This desired culture in which we can formally agree to disagree brings me to the SONA address and subsequent debate which recently concluded in South Africa. In our neighbour the President is both a member of the executive and parliament. When delivering his address he is not only obliged to address in a one way style of communication like our own joint sitting but rather he is also obliged to respond to issues and questions raised by opposition members after hearing their own addresses.
These are some of the options that can be used in the dialogue process to end our own political impasse whereby we create an executive official Leader of Opposition in parliament and also change the role of the President to be both executive and parliamentary. In doing so some of the current problems of having unchecked executive powers will lessen by increased transparency thereby also propagating a more politically torrent civilised functional society.
The current MDC Alliance strategy of more stay away actions and demonstrations as political manoeuvring expressed in statements at the memorial service of late Leader Morgan Tsvangirai will lead to more barbaric acts in our country. I am aware the Opposition leaders statements were in response to actions our government made in blaming the opposition for the demonstrations in January whereby it circulated a dossier to that fact to other foreign nations at the just ended African Union summit. Ordinary Zimbabwean expecting a successful national dialogue process will be left puzzled by these events seeing a deep in the momentum from the previous week where we witnessed the statehouse and breakfast prayer meetings.
In my own opinion I believe these two leaders both Pres Chamisa and Pres Mnangagwa possess certain elements of cowardice for they make insightful statements in the media without facing each other. If they were serious and brave enough about this process at least for now their parties will be engaging at secretary general level deliberating on preconditions, mediation, agendas and venues in secret with no press statements being made. This is the diplomatic procedure to such negotiations were careful insight to details are made in those forums. Public utterances and party press statements should also take great care for human life, our countries image and wellbeing is at stake.
In ending I always like to be hopeful and optimistic for we are going to successfully find solutions to our impasse. If a country like North Korea that threatened to start a catastrophic nuclear war with the west and its allies finally came to the negotiating table. What more can make us fail as brother and brother to come together thus reach an agreement for the benefit of all.
Stay Blessed
Terence Simbi
Source - Terence Simbi
All articles and letters published on Bulawayo24 have been independently written by members of Bulawayo24's community. The views of users published on Bulawayo24 are therefore their own and do not necessarily represent the views of Bulawayo24. Bulawayo24 editors also reserve the right to edit or delete any and all comments received.