Opinion / Columnist
Nuggets from the men's conference
17 Feb 2019 at 08:07hrs |
Views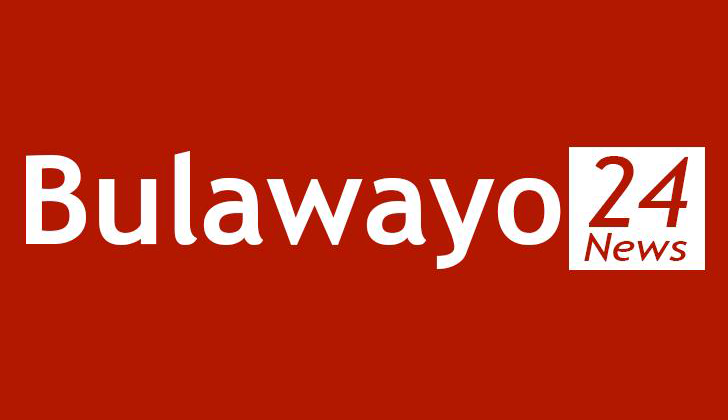 I just sneaked out of a boot-camp for that boy-thrill, the urge to break a cardinal rule: What happens at the men's conference stays at the men's conference! The thrifty snitch in me couldn't resist the urge to tell. So, a virtual setting. A convenor, faceless. A seamless agenda. Impromptu matters arising. Neither jacket, neither tie, nor dress — a fluid, floating chair. Neither money, nor status to qualify —only a couple of "golf-balls" for membership and entry fees. The inaugural men's conference got off to an exciting, confusing, spontaneous, if curiously informal and somewhat comic take off. Only one detail seemed to give the male indaba any semblance of structure and commonly shared direction. The conference was to coincide, overlap and overshadow the feminine glitz and chivalry of Valentine's Day. It did.
From why, invariably men die earlier than their wives, to why we feature least on the gendered calendar of the United Nations celebrated days? From why the quality of wives for our sons is increasingly in such decline to polygamy: The return; from why we should offer ourselves for voluntary castration each time we succumb to the temptation to lay a hand on any woman, to Zodwa-Wabantu, hypertension and testicular cancer: from (ukucaba, izigubhu concoctions) why both our boudoir libido and our political potency are in such spectacular decline at a time when both feminine passion and government madness are on a steep rise, to the utter stupidity of imported hair, to ravenous, perverted pastors and to why our women's grocery clubs seem more effective and efficient than any of our glorified Boy's Bootcamps! The mixed grill agenda of the men's conference was a thrilling rollercoaster from the day conference doors opened. No holds barred debates, interactions and altercations. What with the exciting, unprovoked impromptu fist-fights during tea-breaks. Just like in the beautiful dip-tanks days of old, a cranky dude rises to the conference foyer, and, for the wanton pleasure of all, randomly challenges anyone to a fist cuff ("Madoda, nxa ekhona ongekho busy, kabuye phandle, silwe!") Hey guys, any one for a fight? And not one invitation had a shortage of takers!
I am certain other tell-tales have already told just how well the whole scene and tone of the men's conference was set by the supreme testimony of one great oldada… an alpha male that set out on a lifetime mission to liberate his people. Tears flowed freely on the conference floor, the folly of tested grey-haired wisdom came to the fore when the glowing tale of the alpha male was told. How for over 70 years, painstakingly, he built his iconic name and a revered personal legacy, partnering series of like-minded men and change-champions, fighting brave wars, subduing great nations and conquering global white supremacist establishments, only to succumb, at the tip-top of his glory days, to the whimsical tantrums of an eleventh hour wife, the age of his great granddaughter! The story of the mutilated legacy of Robert Mugabe and how never to let your wife, however beautiful to meddle in the affairs of your business set the men's conference rumbling.
In the absence of authority to divulge the pith and fulcrum of the spicy deliberations of the ground-breaking men's conference, a few peripheral observations have been made that are remarkable as the conference stumbles and grapples with its inevitable teething problems. The silent birth of some social movement or comic sound and fury, signifying nothing!
Hazy genesis, uncertain identity
My sociological sixth sense suggests that somewhere there's a fire, if our noses do smell some smoke. The seeming spontaneity of its emergence has raised significant questions of the sincere value and relevance of the men's conference and whether or not and to what extent the virtual conference responds to some real social void. The rise, worldwide and here, of feminism and institutionalised, mechanisms, wherewithal and cognitive social discourse around gender, gender equity and equality is self-evident.
To some, it is a candid, but revolutionary invite to achieve more by freeing and unshackling the long supressed potential of womenfolk. To others, on either side of the divide, it is a gloves-off war against men and all male advantage. To a father of girls whose days in the world are numbered, any and all advances to women emancipation is music to his grave. Overtime, the push-back, the growing threats, real and imagined, to male privilege, the seeming encroachment of women to hitherto protected male zones was bound to occasion murmurings of a counter-stream of reverse discrimination.
Not new at all, the conference that has gone on in the beer halls, sports bars, gymnasiums and Inhloko Clubs over the years, simply graduated to a broader virtual stage, the men's conference, only taking advantage of February 14, to grab a launch-pad limelight off the glow of Valentine roses and the glare of the media.
Lack of structure and ownership
Indeed the doubters and nay-sayers have clung to the loose institutional arrangements around the relatively spontaneous men's conference as its greatest indicator of an imaginary phantom. But speakers at the men's conference did not deny the absence of a distinct chain of command and/or leadership of the conference. Instead, they celebrate that as some deliberate institutional omission. It was the structure and personalised ownership and directorship of women's causes, they argued, which reduced rather than increased their effectiveness to society and its members, giving rise to funded women champions and femocrats that increasingly identified with the male establishment and fronted a donor agenda rather than the felt cause for ordinary women. Even as the men's conference wound down, attempts by opportunist protagonists to claim its leadership, to structure and formalise it into quarterly and regional chapters were vehemently rejected by the generality of the membership who insist on it growing slowly, organically, with neither recognisable structures nor formal partners.
The immediate agenda: A network conference
The men's conference has resolved to evolve in three basic movement-building networking mandates.
Weaving: Generating quality information and disseminating it across all members. Creating and scaling up vibrant information sharing platforms and ensuring an effective men-to-men conversations across all male and male-facing domains of society.
Aligning: Enabling specific interest-groups of men to emerge and cascade into aligned clusters converging on shared hubs of thought and promoting special value propositions.
Action and production: Consciously and deliberately engage for policy change. To evolve effective organic male advocacy initiatives and actions on a collaborative advocacy basis.
It is real!
Zii Masiye (ziimasiye@gmail.com) writes elsewhere on social media as Balancing Rocks.
Source - the standard
All articles and letters published on Bulawayo24 have been independently written by members of Bulawayo24's community. The views of users published on Bulawayo24 are therefore their own and do not necessarily represent the views of Bulawayo24. Bulawayo24 editors also reserve the right to edit or delete any and all comments received.