Opinion / Columnist
EU to renew sanctions on illegitimate Zanu PF - imperative, step down before 2023
17 Feb 2019 at 23:08hrs |
Views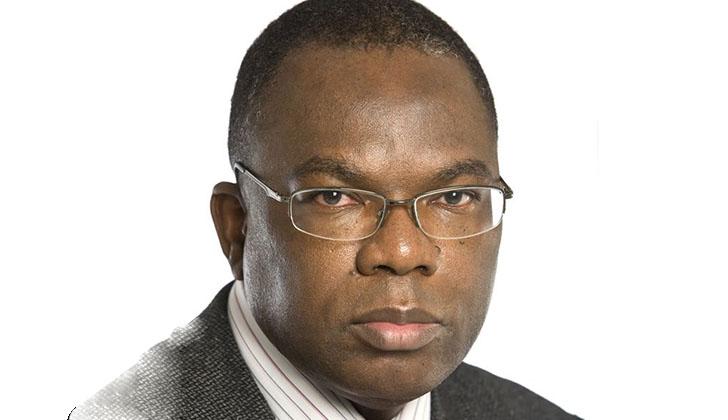 All those who love peace and justice and understand the need to end the long suffering of the people of Zimbabwe after 38 years and counting of this Zanu PF dictatorship will hearty welcomes EU Parliament recent resolutions designed to the Zanu PF dictatorship.
After 38 years of blatant human rights violations and tyrannical rule; it is now clear that the modus operandi of this Zanu PF regime is to do whatever it deems necessary, regardless of the law and even the sanctity of human life, to secure power. Present the nation and the world at large with a fait accompli of a Zanu PF government and only then make whatever promises and concession as long as they do not compromise the party's hold on power.
When President Mnangagwa seized power from Robert Mugabe in the November 2017 military coup he and his fellow coup plotters were aware the national community would not welcome this blatant act of banditry, ever against a despised tyrant and a dictator. Those in the know dismissed the coup plotter's claim that this was a democratic transformation since the plotters were themselves Mugabe's henchmen who had used brute force to establish and retain the de facto one-party, Zanu PF, dictatorship all the last 37 years.
Mnangagwa had promised to hold free, fair and credible elections in the wake of the military coup to take the sting out of the condemnation of his regime as illegitimate. It should be noted that never implemented not even one meaningful democratic reform necessary for free and fair elections.
"Whereas the final report of the EU EOM states that the figures presented by the ZEC contained many anomalies and inaccuracies and raised enough questions to lead to doubts as to the accuracy and reliability of the numbers presented," EU Parliament rightfully stated in its resolution.
The vote rigging was so blatant the regime has failed to produce something as basic as a verified voters roll. There can be no doubt that Zanu PF rigged last July's elections and real danger here is to fall into the party's trap of accepting it as the de facto government regardless of it having no democratic mandate.
Mnangagwa and his regime are illegitimate and no one, inside Zimbabwe or outside, should make the mistake of recognising the regime as legitimate. No one!
This Zanu PF regime must be pressure to step down for four reasons:
a. Zimbabwe is facing serious economic meltdown that has resulted in tragic human suffering and deaths and there is no hope of any meaningful economic recovery as long as the country remains a pariah state ruled by corrupt and vote rigging thugs. Another year of this corrupt and tyrannical Zanu PF rule is unthinkable much less four years to 2023, when the next elections are due.
b. If this Zanu PF regime remains in power till 2023, be it as the ruling party or partner in a new GNU, the party will see to it that no meaningful reforms are implemented regardless of all the promises the party makes. We can be certain of one thing then, Zanu PF will rig the 2023 elections and once again present the nation with a fait accompli Zanu PF government. We have seen Zanu PF do this again and again these last 38 years; for the country to move forward we need to break this vicious cycle of Zanu PF rigging elections, use brute violence to cow the nation into subservient submission, promise reform to gain legitimacy and remain in office only to rig the next elections.
c. Zanu PF must be pressure to step down because it rig the elections and is therefore illegitimate. The party has rigged so many elections in the past and got away with it the party leaders now assume they have a right to rig elections. We should not call for free, fair and credible elections and then fail to punish those who rig elections!
d. Zanu PF must step down to create the political space and time for the appointing of an interim administration tasked to implemented the democratic reforms necessary to dismantle the Zanu PF autocracy and replace it with a healthy and functional democratic system of government.
The call to bring back the sanctions against Zanu PF leaders is a welcome move. "Calls on the European Council to review its restrictive measures against individuals and entities in Zimbabwe, including those measures currently suspended, in the light of accountability for recent state violence," said the EU parliament." See Spotlight-z.com for the full EU resolution.
It is important that the sanctions are imposed as soon as possible, the political situation is Zimbabwe is dire and time is costing tragic human suffering and lives!
The sanctions should be hard-hitting. Zanu PF leaders family, friends and supporters continued to enjoy their extravagant lifestyles under the last sanctions, this must stop.
Zanu PF has recruited academics and professionals to be the regime's representatives, people like Finance Minister Mthuli Ncube and Minister Kirsty Coventry. They must all be included in the new and tougher sanctions list!
There are opposition politicians too who have continue to participate in Zimbabwe's flawed and illegal elections in total disregard of the warning that doing so only gave the process some modicum of credibility. In the past some of these opposition politicians have called for sanctions but only to help Zanu PF rig the elections by contesting the flawed elections. All those playing any part in perpetuating the curse of rigged elections must be included in the new sanctions regime
All articles and letters published on Bulawayo24 have been independently written by members of Bulawayo24's community. The views of users published on Bulawayo24 are therefore their own and do not necessarily represent the views of Bulawayo24. Bulawayo24 editors also reserve the right to edit or delete any and all comments received.