Opinion / Columnist
Tendai Biti's stage managed conviction is a threat to dialogue & Judiciary reputation
20 Feb 2019 at 10:51hrs |
Views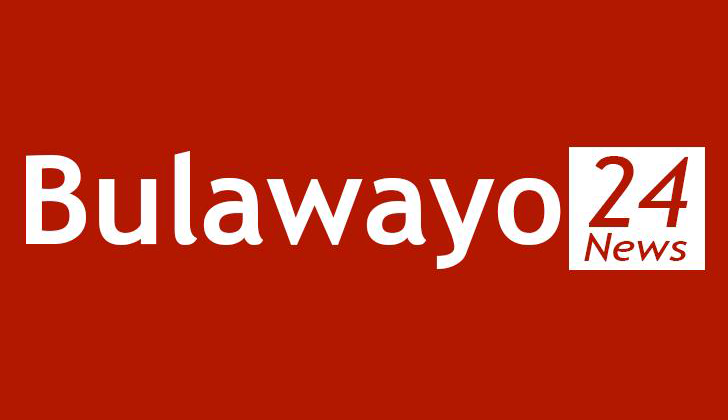 There is enough evidence to prove that the judiciary system of Zimbabwe has been subjective and tainted by ZANU/ZANU-PF since 1980. ZANU-PF's infiltration of the judiciary has totally paralyze the provision of honest justice. As long as ZANU-PF is in power, our judiciary will remain captured. The judiciary is being used by ZANU-PF to punish their political enemies while protecting their sycophants. This piece seeks to demonstrate that the Zimbabwean judiciary has been captured by ZANU-PF since 1980 and that the progress of the dialogue between ED Mnangagwa and Nelson Chamisa is now under threats because of Tendai Biti's conviction.
The months of February and December are unique for ZANU-PF rituals, they charge, convict, sentence top political opposition leaders and pardon their sycophants (followers) in court during these months. In December 1980, Edgar Tekere was acquitted by ZANU-PF infiltrated courts after he murdered a White farm manager. There was enough evidence that Edgar Tekere murdered the innocent White farm manager but ZANU-PF manipulated the judiciary in order to set him free. Hon. Nduna confessed in Parliament that he murdered countless people but the ZANU-PF's infiltrated police failed to take action.
In February 1983 Joshua Nkomo was arrested and charged by police while planning to board a flight to South Africa at a city airport in Bulawayo. He was charged of high treason and stockpiling weapons. All these allegations were created by ZANU-PF through police just because Joshua Nkomo was not supporting ZANU dictatorship.
In February (again) of 1997, Ndabanigi Sithole was convicted of three counts following the manipulation of the judiciary by ZANU-PF. He was convicted for conspiracy to assassinate the president, acts of terrorism and possession of arms of wars. Allegations are that, just like what they did to Joshua Nkomo, ZANU-PF planted arms of war in his Churu farm in Harare and stage-managed the entire court process. When quoted by New York Times on 5 December 1997 soon after the conviction while flanked by his wife, Ndabaningi Sithole said 'I don't have faith in Zimbabwe judiciary'.
In the months of February (again) of 2002, Morgan Tsvangirai was charged with high treason. ZANU-PF stage-managed the trial again the international community was so worried. However, the stage-managed drama failed to materialize but the ZANU-PFs evil wings of intelligence, police and their top leadership did not manage the drama well.
In the months of December (again) of 2018, ZANU-PF murderers David Chimukoko and Graciano Kazingizi were convicted for ONLY 3 years each after murdering Cephas Magura in 2012 in Mudzi. How can a professional judge reduce murder sentence to 3 years? This was because of the infiltration of the judiciary by ZANU-PF. In contrast, the three Glen View MDC-T activists were sentenced for 20 years each in the month of December (again) of 2016 following the controversial murder of Police inspector Petros Mutedza.
In the month of February (again) of 2019, the Mashonaland youths Chairperson Tonderai Samhu and 5 other MDC activists were sentenced to 6 years each for barricading a road. It is now better to murder a person than barricading roads because the sentence of murder is lighter for ZANU-PF murderers. That is why Hon. Nduna is always proud of killing countless people.
In the month of February (again) of 2019, Tendai Biti the MDC Alliance vice president has been unfairly convicted for announcing presidential results of 2018 without permission. The prosecution team failed to produce before the court the results purported to have been announced by Hon. Biti. I am convinced that just like the false conviction of Ndabaningi Sithole, Tendai Biti is a victim of ZANU-PF infiltration of the judiciary. ZANU-PF wants to make sure that Biti will be barred from practising in courts of law in order to reduce his income and strength. Tendai Biti has been linked to ZIDERA by ZANU-PF, the Judge failed to show the election results that Tendai Biti announce. The conviction of Tendai Biti is political and ED Mnangagwa has demonstrated that he is not only worse off than Judas Iscariot alone but also Mugabe.
The conviction of Tendai Biti is definitely going to threaten the dialogue between Nelson Chamisa and ED Mnangagwa. If Vice President Chiwenga was going to be arrested or convicted by Zambia judiciary today, diplomatic relations between Zimbabwe and Zambia may reach a boiling point. This is the same situation with the conviction of Tendai Biti by the ZANU-PF infiltrated judiciary.
The conviction of Tendai Biti has further worsened the reputation of Zimbabwe's tainted judiciary. Zimbabweans are no longer having confidence in the judiciary and some are even fearing to take rape cases to the court or divorce cases because of ZANU-PF interference. I am confident that, the judiciary system of Zimbabwe will rise up at one point in time. We cannot have a judiciary where more than 60% of the judges benefitted from the grabbed farm. Time will tell. The conviction of Tendai Biti did not come in February as a surprise, it was preplanned. We need to pray for our judiciary.
--------
Don Chigumba is a mixed methods research specialist can be found on twitter @Donchigumba
Source - Don Chigumba
All articles and letters published on Bulawayo24 have been independently written by members of Bulawayo24's community. The views of users published on Bulawayo24 are therefore their own and do not necessarily represent the views of Bulawayo24. Bulawayo24 editors also reserve the right to edit or delete any and all comments received.