Opinion / Columnist
John Mangudya's Bonditary policy confirms US$100 salary for a teacher
20 Feb 2019 at 19:11hrs |
Views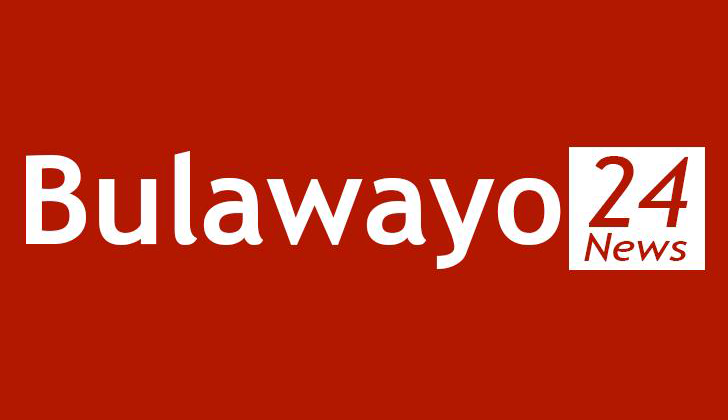 I am not an economist, I am a subsistence farmer but with a little knowledge of economics that I grasped from my experiences with primary education, John Mangudya's latest Bonditary policy is going to consume President ED Mnangagwa's reputation and power. What we have seen is not a monetary policy. How can you talk of a monitory policy when a country has no forex reserves or its own currency? From the academic's point of view, what John Mangudya has just announced should be called Bonditary policy. Jonathan Moyo once warned Mthuli Ncube that he doesn't have constitutional powers to control the reserve bank. Mthuli Ncube had to technically skip Mangudya's latest Bonditory policy.
I am among the people who are still shocked by the miraculous introduction of a new currency called RTGS dollar. John Mangudya is now forcing Zimbabweans to accept that RTGS + Bond + Coins is equal to RTGS dollar. He should have learned from his boss's mathematics formula (10+4=40). The methodology used by John Mangudya to reach such a conclusion (that sounds to be an experiment) is questionable. To be open enough, Zimbabweans fear RTGS more than Tsunami. What John Mangudya should have done was to do away with a word RTGS, it lowers the people's economic confidence.
During the last world cup hosted by South Africa, there was a proposal that North Korea would play its match in Zimbabwe. However, because of the memories of the fifth brigade (trained by North Korea) that murdered 20,000 innocent Zimbabweans, citizens protested against the proposal (for North Korea to land in Zimbabwean soil). This is what exactly John Mangudya has done, RTGS brand is worse than North Korea in the eyes of Zimbabweans, chances of its success are questionable.
Changing RTGS, Bond & Coins to RTGS dollar is not different from declaring that all hyenas (in Hwange National Park only) are now dogs starting from midnight. This phenomenon has been common with ZANU PF government, they forced bond/RTGS to be equal in value against US$. They once photocopied papers and lied to us that they were Zimbabwe dollars. They are now imposing to citizens that ED was sent by God. I doubt whether this move will work well for John Mangudya and President ED Mnangagwa, economic polices/issues are not imposed, they are a product of economic forces.
From my primary education economics, Zimbabwe's inflation is expected to increase on hourly basis from today. The pegging of 1:4 value between US$ and RTGS dollar is not real because the current trading value is between 5&6 to 1 USD. Deputy Minister Mutodi argued that, credit lines will be secured to stabilize the exchange rate. Then, John Mangudya should have acquired credit lines before taking this move that sounds to be a poorly managed experiment. This is not different from buying your coffin before you die, however, some are doing it let us wait and see.
A civil servant who was earning a net salary of $400 RTGS/Bond is now officially earning US$100. Technically, the 1:4 exchange rate means inflation has just risen to an alarming level from the time of announcement. I expect civil servants to go on rampage or Mthuli Ncube should increase salaries by 400%. What John Mangudya has just done for President ED Mnangagwa is to harvest bees instead of honey. The only option (if the President is not going to increase salaries for civil servant by 400%) is to declare a state of emergency in advance. That is why AIPA & POSA are going to be replaced by radical AIPA/POSA. A civil servant earning US$100 is more dangerous than a wounded lion.
The threats from the civil servants is going to force President ED to photocopy more RTGS dollars in order to silence them, everyone including a kindergarten student will eventually become a billionaire. The civil servants should expect a hard time ahead, it is now official according to John Mangudya that doctors should now be earning USD$200.09. I am informed that farm workers are being paid less than Bond$40 or a bag of maize per month by ZANU PF thieves who grabbed farms. Officially, they are now earning less than US$10.
This Bonditary policy (of John Mangudya) is going to trigger suicides, depression, theft, marriages breakdown, murders by security during protests, school/university dropouts and even intense typhoid and Cholera. It is an open secret that John Mangudya has just finished to dig political graves for Mthuli Ncube & President ED. Nelson Chamisa and team will be blamed for regime change.
Dialogue with Nelson Chamisa will be the only hope for President ED if they (and Mthuli Ncube) do not want to be buried in John Mangudya's pre-prepared graves.
Don Chigumba is a mixed methods research specialist can be found on twitter @Donchigumba
Source - Don Chigumba
All articles and letters published on Bulawayo24 have been independently written by members of Bulawayo24's community. The views of users published on Bulawayo24 are therefore their own and do not necessarily represent the views of Bulawayo24. Bulawayo24 editors also reserve the right to edit or delete any and all comments received.