Opinion / Columnist
Boarding school life - past, present
24 Feb 2019 at 06:42hrs |
Views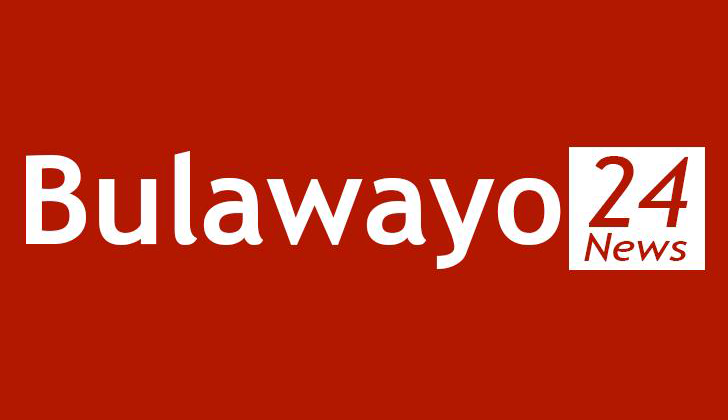 BEFORE deeply exploring themes in the play, I think it is quite safe to say that the playwright Chinodya covers various themes in the text. The theme of boarding school life is proffered to conscientise learners on the dangers of bullying and how new school recruits can cope with it. Of course, we are aware that there is a general belief that bullying has seen its last days at schools, yet, people should not relax and think that those who still report incidents of bullying are day dreaming.
We are shown what used to happen to new comers especially Form Ones at secondary school in the past.
They were called "nyunyus or manyunyu'', a corrupted word referring to newcomers. Form Ones usually got a hot reception especially from Form Twos who had been subjected to the same treatment in the previous years. Today we meet Benjamin arriving at boarding school having been assigned a dormitory in which he would stay.
Typical of a newcomer he is lagging a massive black school trunk. In the dormitory he meets two unfriendly boys who address him as "nyunyus". He is interrogated by the boys who ask him a number of questions comprising what his mother calls him, his form and where he comes from. He responds to all questions thrown to him and reveals that he comes from Chivi. The boys pretend not to have heard about that place and one of them asks if it is not the place where people eat donkeys.
Benjamin is timid and when asked about the means of transport he used to get there he gives a funny transportation of bus calling it "bhesi". He is correct by the bullies. He is asked what he has in that big black coffin of his, referring to his trunk. The bullies tell him that he has to pay tax to them, his seniors.
He is asked to open his trunk and the bullies rummage through the trunk. One of them holds up a blue bar of soap and asks what it is?
Benjamin explains that it is his soap for bathing himself. When the bully gets that it is soap for bathing he tells Benjamin to speak proper Shona, not the stupid Chikaranga of his. He is reminded that he is in Salisbury (now Harare) not Fort Victoria (now Masvingo). The bully takes the bar of soap and breaks it into two and appropriates one half and gives the other half to his mate telling Benjamin that he would not need all that.
He parts with a stinging comment directed to Benjamin's feet. He laughs at deep cracks on Benjamin's feet. It is ironical to make fun of Benjamin and go on to dispossess him of his soap. They take away his groundnuts claiming they would bring rats into the dormitory. They show-off their scientific knowledge saying, in biology, rats spread vermin. There is no way a Form One learner would understand that. All this intensifies the extent of bullying Benjamin came across.
Benjamin had brought a lot of provisions to the school. His parents had made sure that he does not go hungry at school. After losing the roasted peanuts to the bullies, they were not yet done with him. They discover that he also had a cake. They dig into the cake with their bare fingers and stuff their mouths laughing and singing the song, "Happy birthday to you Benji".
Benjamin was in for a hard time. They went on to talk about a spekshen, something unknown to Benjamin. They asked him to undress asking him to unzip first and then ordered him to take off his shorts and pulled down his underwear and inspected his pubis. The bullies went on to initiate or teach Benjamin into manhood.
All this shows the evils of bullying. Many boys and girls have gone through many types of bullying. It is true that some went through physical abuse, while on the other hand some went through emotional abuse. The unfortunate thing about all this is that most of these vices went unreported. Among the boys anyone who reported to the authorities he or she was regarded a coward. Benjamin never reported the bullying he suffered when he came into Form One as if he knew that his turn to ill-treat other learners would come.
The following year Benjamin is on a revenge mission as we meet him roughing up a newcomer in almost the same way he was treated. But, the question we have when we meet him, is he going to last at school?
Benjamin has adopted bad habits. He is in loose tie and shorts are arrogantly lowered at the waist. He is smoking a cigarette and as stated he is roughing up a newcomer he calls, "Nyurusi!" a corrupted word for newcomer.
As was done to him, Benjamin asks to be shown the goodies the newcomer brought. He ransacks the newcomer's trunk appropriating goodies. He throws beef bones on the floor and tells the newcomer that he wants him to be a good dog. He orders the newcomer to bark at the bones. The newcomer barks at the bones and Benjamin asks him to snarl and grow like a good dog. The newcomer barks as instructed and at the same time Benjamin cracks at the newcomer with a wet towel. The newcomer yells and the white Priest enters and asks what Benjamin was doing to the poor little boy?
Shakily Benjamin says, "Nothing, Father, Sir". This is a clear sign that Benjamin is aware that what he is doing is wrong. The white Priest reveals all of Benjamin's past demeanours. The white Priest reminds Benjamin that he was in his office for punching up a fire extinguisher last term and now this. He is told that he will leave school and become one of those terrorist thugs murdering innocent farmers, women and children. We pick up our story next week from the exploration of themes such as racism as exhibited by the priest at the mission school.
Book review: Harvest of Thorns Class — A play by Shimmer Chinodya.
For views link up with charlesdube14058@gmail.com/ or sms to 0772113207
Source - sundaynews
All articles and letters published on Bulawayo24 have been independently written by members of Bulawayo24's community. The views of users published on Bulawayo24 are therefore their own and do not necessarily represent the views of Bulawayo24. Bulawayo24 editors also reserve the right to edit or delete any and all comments received.