Opinion / Columnist
Is it 'Democrazy' or 'Democracy' in the Movement for Change?
24 Feb 2019 at 06:43hrs |
Views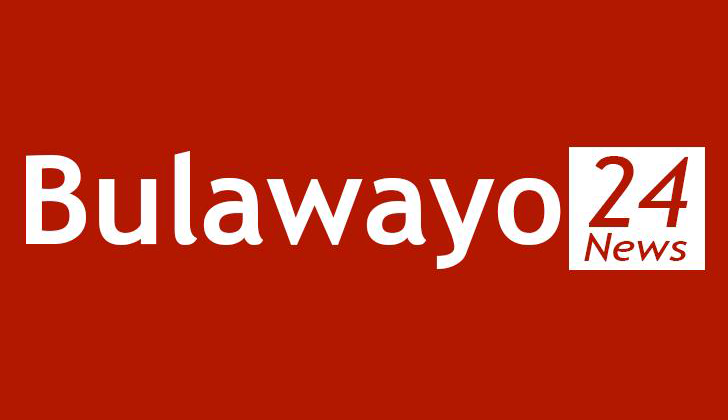 The council vacancy in Bulawayo's Ward 28 presented us with yet another opportunity to see how Zimbabwe's political space is not about elimination of medieval politics, but a contest of violent hegemonic control.
The race to 30 March 2019 by elections after Nyasha Ncube's quietus was nothing short of a typical African comic with a character in tattered clothes snatching a ballot box and fleeing — classical!
Agreeably, modern democracy is a welcome political force which has redefined the existence of humanity. It has enabled the realisation of socio economic development and egalitarian society in places where the concept had been properly utilised. In Zimbabwe, the concept is yet to fully make impact on socio economic and political system since its emergence in the aftermath of colonialism. Among other things, democracy is still battling with political violence which derives its energy and dominant force from young men and women of the Zimbabwean population.
In concept and principle, democratic governance provides the human society with the opportunities for advancement and every other thing that ensures human right and freedom in the society thus, if the concept and principles of democracy is adhered to, its fruits are indeed acceptable to every right thinking human being in the modern era.
The abuse of the concept of democracy, which has become the order of the day among African nations, has made it irrelevant to the understanding of the youth and other members of the society. This has made democracy to be now synonymous with political violence, group (ethnic, tribe, class or party) domination, the germinating ground for corruption and the likes.
Of major interest here is the "democracy" in the Zimbabwean context becoming a germinating ground for violence and radicalisation to the extent of making thuggeries. These situations are as a result of certain factors which have undermined the essence of democracy in the interest of few who cleaved to power by chances and even others who ignore the rules of democracy in the blind support and pursuit of unjustifiable objectives.
In Bulawayo's Cowdray Park, a poverty struck suburb, MDC supporters cratered to civically produce a democratically elected candidate to represent the infant Ward whose social service woes continue to ripple.
The Local Government elections are critical to human livelihood, for Ward 28 residents, it's a do or die decision, however, the process was reduced to an MDC violence clad stage play. After what happened in Ward 28 where the violent character of MDC was again exhibited, this week I invite you dear reader to an edition of analysing an "acceptably" growing culture of political violence. MDC has officially lodged two party candidates to contest the same Ward, such organisational disorder is a precursor to much of the opposition's inadequacies.
Besides a clear poverty of incentives in the MDC, their violent character in their internal processes showcases what can happen should they assume "power".
The constitution of the party has never been the bedrock of "democracy" in the party — the "demo" is silent. Inaction to violent characters is another showdown of the party's celebration of political violence as long as it protects God fatherism" in the party. From the "Save Chete chete" to "Chamisa Chete chete!" the party is obsessed with individuals than ideas. It has created a recipe for violence as the best line of defence to protect personal interests for anyone who feels they are close to the one who is "Cheterised".
One of the most pressing questions challenging Zimbabwe is how to hold peaceful elections. This is important because Zimbabwean elections have frequently triggered conflict. While elections (the attribute of the democracy) have generally been more peaceable mechanisms for contesting power, politically motivated violence has occurred. What started as a jitter of grabbing ballot boxes during an MDC primary in 2005 is slowly becoming a character, one their supporters and sympathisers conveniently ignore to suite their narrative — the lowest high level of double standards!
Compare these two recent scenarios: On 8 May 2018, a Zanu-PF supporter who had been barred by the party from casting his ballot in the primaries because of disciplinary misconduct grabbed a ballot box and fled, only to be apprehended and charged. Ngonidzashe Chidembo of Odzi was convicted and ordered to perform 140 hours of community service at a local school. Legally, he is a criminal after this act and charge.
Remember 30 May 2018 when a senior official allegedly pulled out a pistol at Sizinda Recreational Centre and threatened to shoot party supporters for holding a primary election in Bulawayo South constituency?
He grabbed some ballot papers that had been cast, leaving the election in disarray. He denied the gun allegations only, remaining mum on eloping with the ballot papers. He conceded that there was violence.
As I have argued before, what matters currently is how each party is dealing with post Mugabe-Tsvangirai visage. What MDC did exceptionally well was to import a concoction of bad politics in both Zanu-PF under G-40 and MDC under the Kitchen Cabinet. They have disproved their levels of disorderliness and sunk to the deepest end of chaos and leader-less-ship. Is it perhaps a precursor of a disorganised congress and spasms of a split after the congress when there is such disorder? Or perhaps the trails of intra-party violence and disrespect of democratic processes that go unpunished is a reflection of how Zimbabwe can be or could under the leadership of this party?
Indeed, the schizophrenic decisions taken when voting for MDC are alarming to state the least. The urban voters' upset on Zanu-PF exposes another gory side of hypocrisy — its only bad when it's done by Zanu-PF! Oh my my my!, At what point do we exonerate violence and clothe it in morality because we harbour so much discontentment of a political party? What do we gain from choosing thieves and thugs; as long as they are not Zanu-PF?
On which days do we ceremoniously ignore incompetence in Local Governments which is produced by "grabbed" ballots? Is the silence against bad acts of MDC a result of shame that it's a reflection of your vote? All these questions have one answer: Violence and development have nothing to do with a party but human livelihood. The country is breeding a monster in its own backyard because of a "sham" we can correct. Choose not to be complicit in the suffering of generations to come because you isolate violence and disorder by MDC at the same time are quick to voice out when it's by their counter parts.
Perhaps you underestimate the consequences of the strings of intra-party violence in MDC, well, it's exhausting to remind you of 2005 and how Welshman Ncube and those suspected to support him were treated at Harvest House. We should have learnt numerous lessons on the MDC-T violence in 2018 when Thokozani Khupe and team were attacked at the Bulawayo offices and in Buhera where they were almost killed. Should we not have learnt from the 2018 violence rocked primary election in Harare? And here we are again, De ja Vu! In Cowdray Park.
In essence, political violence is a threat and frustration to democratic development while youth are the only energy for the implementation and execution of political violence. Any move to champion for the solidification and sustenance of democracy in Zimbabwe must first consider the unhooking of youth from every mechanism of political violence, to focus them towards appreciating political diplomacy and meaningful dialogue in resolving political problems.
Phambili nge Zimbabwe!
Source - sundaynews
All articles and letters published on Bulawayo24 have been independently written by members of Bulawayo24's community. The views of users published on Bulawayo24 are therefore their own and do not necessarily represent the views of Bulawayo24. Bulawayo24 editors also reserve the right to edit or delete any and all comments received.