Opinion / Columnist
Rituals and spiritualism, the curse of the MDC
06 Mar 2019 at 09:00hrs |
Views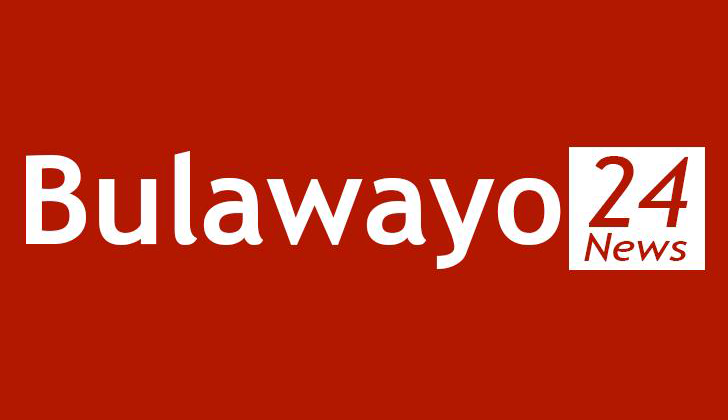 In everyday life when the going gets tough or unbearable and when everything seems to have ground to a halt, people tend to turn to social scientists in the form of witchdoctors, spirit mediums, prophets and fetish prophets for solutions and spiritual guidance. This also takes place in political circles. Zimbabwe has had its fair share of these ambitious politicians who wish to occupy the number one post in the land. The field of 23 candidates for the 30 July 2018 presidential elections candidates is testament to this.
The above is the true scenario which is obtaining in Zimbabwe's opposition party, the MDC whose leaders are so engrossed in landing leadership position have taken to spiritual guidance in their ultimate bid to outfox ZANU PF at the ballot box. This trend was started by the former MDC leader, the late Morgan Tsvangirai when he wanted to get into power.
Tsvangirai consulted spirit mediums across the country after the first round of Presidential elections in March 2008. After winning the first round of the 29 March 2008 presidential elections, Tsvangirai adopted the strategy "let's finish it off". In order to strengthen his chances, Tsvangirai started to visit local prophets and traditional healers, some of whom gave him false hope that he was going to win the Presidential run-off election, but alas he pulled off at the last minute.
During the GNU era, he even visited and consulted Paul Mwazha, the leader and founder of the African Apostolic Church, but was plainly told that he would never rule this country.
After losing the 2013 presidential election and the mounting internal calls from the MDC rank and file, Tsvangirai did not lose hope and went a step further by visiting TB Joshua of the Synagogue Church of All Nations (SCOAN) in Nigeria, but nothing came out of the visit.
People who were close to the visit disclosed that "It is true that Tsvangirai was told by the man of God (TB Joshua) that he would never rule this country. You will remember that before he travelled to Nigeria there was much hype, but it died (sic) when he came back. Tsvangirai never anticipated hearing such disheartening news and he did not buy TB Joshua's word so he went to maporofita nen'anga throughout the country, but they all told him that he would not rule this country".
As usual, Tsvangirai's then Spokesperson, Luke Tamborinyoka was quick to deny the visit to TB Joshua's church.
"Tsvangirai is on a diplomatic mission in Nigeria. I am not aware that he went to see TB Joshua. Maybe he found the time and went to his church. But is there anything wrong with him going to church? If he truly went there, it shows that we have a God-fearing leader," Tamborinyoka said.
The narrative that elections were stolen has since become the MDC's trump card which they use to attract sympathy and funds from the donor community.
"I cannot tell you anything about the diplomatic mission. But as a party, we made it clear that we are going on a diplomatic drive to try and convince the region that the elections were stolen. In the next coming two weeks, you will see Tsvangirai going to different countries on diplomatic missions," Tamborinyoka was quoted saying at the time.
As if that was not enough, one of his financiers, Greenwich Ndanga who was gunning for the provincial chairperson's post in Mashonaland West Province, died at TB Joshua's church in Nigeria in 2014 seeking spiritual intervention.
Following the death of Tsvangirai, Nelson Chamisa used unorthodox means to outwit the other party deputies namely Dr Thokozani Khupe and Elias Mudzuri. This power grabbing strategy left other party members in sixes and sevens. During one rally in Matabeleland South Province, the then MDC Alliance partner, Professor Welshman Ncube said "This was the second anointing ...You, who do not get satisfied by this, what you want? Here, the King of Matabeleland South, who oversees the Njelele shrine, has brought rains today. We know that when rains come in such circumstances, God has agreed that he is a leader".
Now Chamisa is facing his Waterloo ahead of the MDC elective congress. He also embarked on what he described to the world as diplomatic offensive visits in Africa. Unlike Tsvangirai, Chamisa's visits took him to the deep rainforests of Kumasi in Ghana for initiation by a fetish prophet so that he could win that party's presidency during the 24 to 26 May 2019 elective congress. As The Sunday Mail columnist, Bishop Lazarus would put it "akaenda kunobikwa muhari chaimo kuti ahwine maparty elections".
If one closely looks at the unfolding events, Chamisa was billed to address Bulawayo Province during the weekend of 2 to 3 March, but he unexpectedly left for Ghana. When he returned he announced that his next rally would be in Manicaland Province, which happens to be the home province of his rival, the party's Secretary General, Douglas Mwonzora who is also vying for the presidency. Why Manicaland?
Chamisa, like his predecessor Tsvangirai, he came back and kept quiet. He did not inform his supporters about the trip to Ghana which roused suspicions among members and onlookers alike.
As most people know Chamisa, he is someone who loves Twitter so much. During his trip to the United States in December 2017 in the company of MDC Deputy National Chairperson, Tendai Biti, he tweeted advising his supporters of what was transpiring all the way. The blackout on Kumasi trip is telling of some shady goings-on.
A member of the Fourth Estate had this to say about the much shrouded Chamisa trip, "Wamba dia Wamba (as Chamisa is popularly known among his followers) akanoromba ku Ghana last week. (His claim for) 2.6 million votes na Dougy arikumushaisa hope". Tsvangirai was there and did that but the results were the same and this should be instructive to Chamisa.
Source - Elijah Chihota
All articles and letters published on Bulawayo24 have been independently written by members of Bulawayo24's community. The views of users published on Bulawayo24 are therefore their own and do not necessarily represent the views of Bulawayo24. Bulawayo24 editors also reserve the right to edit or delete any and all comments received.