Opinion / Columnist
Who then is Felix Magalela Mafa Sibanda?
07 Mar 2019 at 13:19hrs |
Views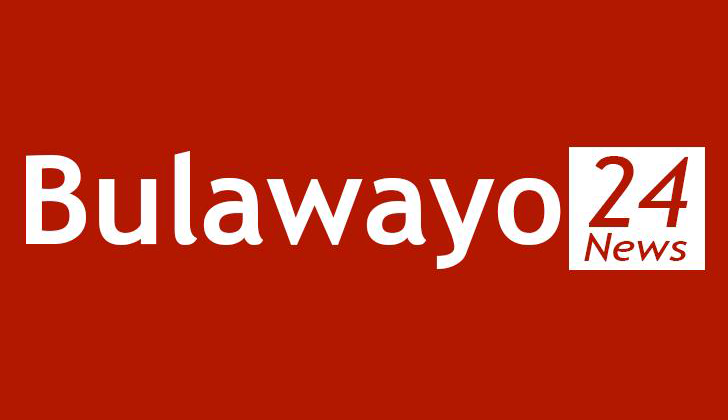 After reading the letter from Felix Mafa to all MDC Provinces I became interested in unraveling this humble man. He is the only one in MDC so far who has positively engaged the Electoral college of MDC through provinces so far.
Honorable Mafa's totem is lion, Shumba in Shona and Sibanda in iSindebele. He has his roots from those who migrated from Zulu land long back. His uncle was king Mzilikazi's special magician. Thus this man has royalty in his blood. I think that's where he got his traits as a fighter and a humble leader.
Honorable Mafa was involved in student activism whilst studying at Gloag Ranch Mission in Matebeleland North. He has never rested till now. His goal is always to have justice and equal rights to the citizenry of this country. After school Honorable Mafa became an educationist and worked in many parts of the country including Mashonaland. Mafa would assist his less previledged students by paying school fees for them? Surely such was the man, a real philanthropist. Even today Mafa has never left Magwegwe and is still doing philanthropic work through organizing and funding projects for the poor and needy. Indeed honerable Mafa deserves a shot at the Vice-Presidency of the MDC.
During his time as an educationist Hon Mafa became involved in trade unionism. He successfully organized a strike by teachers in the early days of Robert Mugabe's rule. He was the leader of ZITU, a trade union for teachers. The strike was a great success and raffled Robert Mugabe's government's furthers. Indeed this trade unionist has been a fighter as portrayed by his totem. During this period Hon Mafa was arrested on several occasions by Robert Mugabe's regime for fighting for teachers' rights.
Soon after independence in 1985 Hon Mafa contested the Glenview constituency seat under PF Zapu. During these times Hon Mafa worked closely with Dr Joshua Nkomo and began understudying him. This apprenticeship that he got from Dr Nkomo taught him the essence of humility, tolerance and the need to continue fighting for the people's rights. Truely such an experienced Cadre deserves to have a shot at MDC Vice-Presidemcy.
After Gukurahundi period as a member of parliament he was bold enough to introduce Private Member's Bill on Reperations of Victims of Gukurahundi but was stopped by Emmerson Mnangagwa. He had lost his first born child during this genocidal period that Mugabe claimed was a moment of madness. Even today noone has done anything about the victims of Gukurahundi in Parliament. Such is the man Hon Mafa, a true fighter and defender of human rights.
Mafa was a member of parliament in the seventh parliament of Zimbabwe from 2008 up to 2013. As a member of parliament honorable Mafa implemented a lot of projects in Magwegwe and would chip in with help to those in need not only in Magwegwe his constituency but anywhere in Zimbabwe. Honorable Mafa is humble. His softness and humbleness has earned him respect by many people from all walks of life. Such a striking character would surely add value to the MDC presidium.
During the COPAC days Hon Mafa was involved in the constutional making process. He actually led the thematic committee in charge of Chapter 3 which deals with citizenship. Honorable Mafa went on to become deputy national chairman of the NCA which fought for a new constitution of Zimbabwe for two terms. He founded ZimRights, NCA and the MDC in 1999. This is the man who has seen it all. Currently Hon Mafa is the national deputy chair of the(VAA) which simply means MDC Veterans Association. Indeed this is a real veteran whose time to assume the Vice-Presidency is now. He can use his experience to guide the party to prosperity and posterity because experience has been indeed his best teacher.
After the death of Morgan Tsvangirai, Hon Mafa put his head at risk by announcing that MDC waa for Chamisa. This effectively sealed the fate of Khupe and enabled sanity to prevail. Such is the man, Hon Mafa a real decision maker. These are the type of leaders that Zimbabwe want.
In light of the above I don't doubt the fact that Honorable Mafa's time on the presidium as Vice President is at hand. I implore all level headed democrats in the MDC to accept his request to be in the presidium and give him their utmost blessings.
I rest my case.
henerimadiro@gmail.com
Source - Henry Madiro
All articles and letters published on Bulawayo24 have been independently written by members of Bulawayo24's community. The views of users published on Bulawayo24 are therefore their own and do not necessarily represent the views of Bulawayo24. Bulawayo24 editors also reserve the right to edit or delete any and all comments received.