Opinion / Columnist
Of useless degrees and of abandoning national mandates
08 Mar 2019 at 09:27hrs |
Views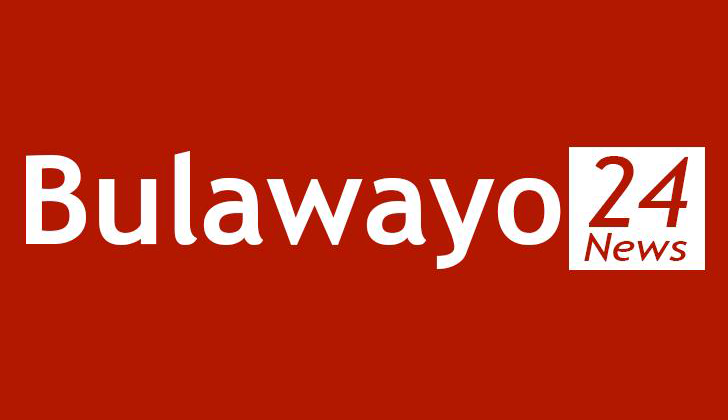 The recent Hardtalk by Professor Amon Murwira, Minister of Higher and Tertiary Education, Science and Technology Development on "Zimbabwe to scrap useless degrees" makes for serious thinking.
Juxtapose the hardball position of our Minister with, for example, the following extract from a recent report released on graduates of USA Massachussetts Institute of Technology (MIT), quote, "Living MIT graduates who have started and built for-profit companies do not qualify as a nation. However, if they did, they'd be the world's 10th largest economy, with gross revenue falling between the GDP of Russia (US$2.097 trillion) and India (US$1.877 trillion)." A similar study on USA Standford University established that, of the 140,000 alumni surveyed, they created 39,900 companies that produced 5.4 million jobs. Annually, companies founded by Stanford alumni generate revenues of US$2.7 trillion. Against such performances by Universities, the hard position by Professor Amon Murwira is easy to understand and defend.
The experience of USA MIT may be said to be far away from home but we have equally unsettling success reports from close home. Anyone heard of the strange Mpemba effect? This is an effect that continues to be exploited in industrial refrigeration approaches and processes that was discovered by a Tanzanian student name Mpemba. The effect is yet to be explained by scientist and engineers.
A quick look at the International Monetary Fund World Economic Outlook Report of Year 2016/2017 on Global Competitiveness, under Subindex C Innovation and Sophistication Factors, 12th Pillar Innovation, our neighbor South Africa, is ranked 35 globally. On a closely related key performance indicator on Efficiency Enhancers and under Technological Readiness our neighbour is pulling her weight and is ranked 49 globally. Of particular note is the fact that for Innovation and Technological readiness South Africa is reported to be on an upward trend.
It is against such selected success stories that the strong sentiments of our hardworking Minister Professor Amon Murwira must be understand and taken seriously by Zimbabwe's knowledge sector which fortunately, is dominated by State Universities. The serious reality check must also be on the encouragement of their overseer the Zimbabwe Council for Higher Education (ZIMCHE).
The unpleasant "useless degrees" position the nation and our new Minister is confronted with could be a consequence of the commercialization of education. When the only barrier to attaining a degree is the entry requirements then trouble is brewing. Most worrying though is the abandoning by State Universities of their mandates as declared in the Acts of Parliament that formed them into existence. On this score, ZIMCHE must deal with the technicalities of saving the nation from "the useless degrees" due to confirmed abandoning of national mandates by State Universities.
It is wisdom that all State Universities immediately audit their programmes against their mandates as explained by their parent ministry as the sponsor of the Acts of Parliament that formed them. An understanding of the mandate as interpreted by the parent Ministry is desirable. Extending this effort even to the Parliamentary Portfolio Committee on Higher and Tertiary Education, Science and Technology must remain another option on the table.
The "Zimbabwe is Open for Business" cannot just end as a jingle. The Minister's contribution is to not produce "graduates that will, at the end of the day, not know what they will do in life." The Minister has displayed a rare understanding that State Universities are critical in moving the nation towards a middle income status by year 2030. Under Education 5.0, Universities are now being called to equip graduates with competences that benefit others, and this is the core demand in a value creation process.
The urgent mandate-compliance audit exercise by State Universities in response to the Minister's concerns will be a welcome responsible act to the benefit of even the parents and guardians of University learners. The mandate must be read together with Education 5.0 and our Universities will be on their way to making news for the correct reasons in line with their mandates ahead of making news on student and staff victimization.
To all level-headed Zimbabweans, Minister Professor Amon Murwira must be congratulated for frank talk and clear thinking by way of Education 5.0. The National Skills Audit recently completed under his watch must now be followed by a Ministry-funded study on national economic impact assessment of each of our universities and polytechnics.
--------
Enock Jonathan is a Zimbabwean scientist and technologist readily contactable on email enock10jonathan@gmail.com
Source - Enock Jonathan
All articles and letters published on Bulawayo24 have been independently written by members of Bulawayo24's community. The views of users published on Bulawayo24 are therefore their own and do not necessarily represent the views of Bulawayo24. Bulawayo24 editors also reserve the right to edit or delete any and all comments received.