Opinion / Columnist
Mnangagwa's victory not free, not fair, not credible
29 Mar 2019 at 12:11hrs |
Views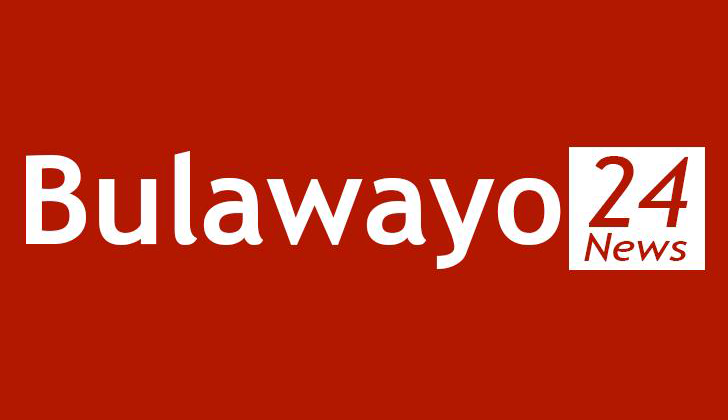 When Zimbabwean soldiers shot civilians during riots against alleged election-rigging on August 1, 2018, many Zimbabweans were horrified - but they weren't surprised.
The previous November, the dictator Robert Mugabe, whose 37-year rule was marked by brutality, rigged votes and economic collapse, had been overthrown in a military coup. With the coup leaders' support, the ruling Zimbabwe African National Union-Patriotic Front (Zanu-PF) quickly announced that Mugabe's right-hand man and former vice-president Emmerson Mnangagwa - always ambitious, occasionally insubordinate and widely loathed as the regime's ruthless enforcer - would assume the presidency he had long coveted.
Mnangagwa was Zimbabwe's spy chief during Gukurahundi, a series of mid-1980s massacres that targeted the Ndebele minority and killed an estimated 20 000 people. Two decades later, in 2008, Mnangagwa co-ordinated a campaign of terror conducted by the army and pro-government militias. The violence won Mugabe's re-election - but only after more than 180 people, mostly supporters of the main opposition Movement for Democratic Change (MDC) party, were murdered.
In November 2017, thousands celebrated Mugabe's ouster in the same streets of Zimbabwe's capital, Harare, where Mnangagwa's army would spill blood less than nine months later.
Early in his presidency, Mnangagwa promised reforms. In January 2018, he travelled to Switzerland and assured the World Economic Forum that Zimbabwe was "open for business". He also promised "free, fair, credible elections, free of violence" within months.
Britain, Zimbabwe's former colonial power, welcomed Mnangagwa's commitment to change. And as Mnangagwa pledged, Zimbabwe held an election on July 30, 2018.
Mnangagwa officially won a second term as president, defeating MDC Alliance leader Nelson Chamisa. But election observation missions backed by the United Kingdom, United States, and European Union (EU) concluded that the vote was not free or fair.
The post-election violence killed six, and the months prior to the election saw intimidation, state-media bias and abuse of government resources-all in favor of Mnangagwa and his party, Zanu-PF.
But to many Zimbabweans, then-British Ambassador to Zimbabwe Catriona Laing seemed at best unconcerned by these warning signs. Some in the MDC and Zimbabwe's independent media and civil society thought Laing, and possibly the British government, wanted the authoritarian Mnangagwa to win the election.
New president, old Zimbabwe
Despite Mnangagwa's worrisome history, foreign governments, including Britain's, had reason to believe he could be an improvement over Mugabe - mostly because that was a low bar to clear.
Mugabe assumed power when Zimbabwe gained its independence in 1980. For 20 years after that, despite his proclaimed Marxist and African nationalist leanings, he maintained positive relations with Britain and other Western countries.
But by the late 1990s, Mugabe turned against the West. Starting in 2000, he encouraged his supporters to seize Zimbabwe's commercial farms - a legacy of colonial rule - from their predominantly white owners, at times with violence.
Simultaneously, Mugabe's government violently repressed the newly formed MDC opposition, civil society groups, and independent newspapers. The regime also misused state funds, scared off investors, and tried to fix these problems by printing more money, leading to the world's worst hyperinflation.
Zimbabwe's drop in economic prosperity under Mugabe was dramatic. Per capita GDP was lower in 2011 than in 1981, according to World Bank data, and a 2014 government survey found that only 5,5% of workers had formal jobs.
Mugabe blamed Western countries - which imposed sanctions on ruling party heavyweights, including Mugabe and the future president Mnangagwa - for Zimbabwe's ills. This strategy extended beyond economic woes: In 2008, Mugabe's then information minister, Sikhanyiso Ndlovu, attributed a cholera outbreak to British biological warfare.
It was unsurprising, then, that the UK was glad to see Mugabe go.
"We were hopeful, I think, that if Mnangagwa was serious about being different, this was an opportunity to reset," said Conor Burns, a British MP, in an interview with The Politic.
Fifteen months later, however, that opportunity has all but disappeared. Under Mnangagwa, Zimbabwe's economy has continued to falter and the country now faces a severe cash shortage. In mid-January 2019, mass protests against fuel price increases were met with a merciless crackdown by security forces: the Zimbabwe Human Rights NGO Forum recorded 16 deaths, 26 abductions and 81 gunshot injuries over three weeks.
Soldiers raped women and broke the legs of opposition activists. The government ordered two internet shutdowns and detained more than 900 people, justifying arrests mostly by alleging violence or looting during the protests.
Addressing the British parliament at the end of January, British Minister of State for Africa Harriet Baldwin strongly condemned the crackdown as "all too reminiscent of the darkest days of the Mugabe regime".
On February 5, Baldwin said Britain "would not be able" to support Zimbabwe's application for re-admission to the Commonwealth of Nations, an association of 53 countries that are mostly former British colonies. (Mugabe had unceremoniously withdrawn Zimbabwe from the Commonwealth in 2003, and Mnangagwa had been eager to rejoin.)
At least until the election, however, Mnangagwa seemed to have the support of one key British diplomat: the ambassador to Zimbabwe, Laing, whose term in Harare lasted four years and ended in September 2018. Laing did not respond to requests for comment sent to the British high commission in Nigeria, where she is currently posted.
The ambassador and the scarf
Some politicians in both the UK and Zimbabwe suspected that Laing sided with Mnangagwa in last year's election. Burns and fellow British MP Kate Hoey visited Zimbabwe in May and June to observe election preparations, and Burns said the visit programme, organised in part by the British embassy in Harare, "definitely had a very strong pro-Zanu-PF, pro-Mnangagwa slant".
Before one dinner, Laing was "openly ridiculing" Chamisa, according to a report the MPs released later. (Laing denied this allegation in a tweet.)
Burns said: "There is no question in my mind at all that … our British ambassador in Harare at the time was very biased towards President Mnangagwa." Burns noted that when Laing travelled to London in March 2018, she was photographed wearing the same scarf, patterned in the colours of Zimbabwe's flag, that Mnangagwa had worn at the World Economic Forum in January.
Zanu-PF adopted the scarf as campaign regalia, and according to Hoey and Burns' report, Laing's decision to wear the scarf in London caused "huge offence" among Zimbabweans the MPs met.
But Celia Rukato, who designed the scarf, said it was originally meant as a symbol of national pride and not partisan preference. Rukato said of Laing, "When she wore it, I took it as trying to say, 'Zimbabwe's got a bright future'."
For Laing's critics, the scarf photo was only one instance of her alleged bias.
"That was the physical manifestation," human rights lawyer and former MDC senator David Coltart said.
When Zimbabwean Foreign Affairs minister SB Moyo visited the UK in April 2018 to tout his government's narrative of a post-Mugabe "new dispensation", Laing accompanied him.
"I found (that) extraordinary," Coltart said. "I have never seen any other ambassador of any country in Zimbabwe, certainly, in the last 30 years do that."
Xavier Zavare, who serves as the secretary for administration of Zanu-PF's diaspora branch in the UK, dismissed the opposition's complaints as "funny, weird, misinformed, ignorant allegations".
Zavare said the MDC mistook Laing's "noble way of engaging" with the Zanu-PF government for bias.
"The opposition in Zimbabwe, they feel they've got an entitlement to being supported by foreign ambassadors, especially from Western countries," Zavare said.
Coltart acknowledged that in public statements, Laing was "very diplomatic, she couched her language very carefully. She was always at pains to say Britain did not have any favourites".
But he continued: "It became clear through private meetings, one-on-one conversations, that certainly the approach of the ambassador was to favour Mnangagwa."
'A blind eye'
Why might Laing have wanted Mnangagwa to win re-election, as some allege?
Eddie Cross, a former MDC MP who has informally advised Mnangagwa's government, said that Laing was concerned about stability and considered Mnangagwa the "only credible centre of power" in Zimbabwe after the coup.
"She didn't hold Nelson (Chamisa) in high regard at all," Cross added.
It is unclear how much Laing's alleged personal preference might have affected British policy.
"I can find little evidence that she softened the stance of the British government," said Cross.
Even so, Burns said that "elements of the (UK) Foreign Office, unquestionably led by the ambassador … were turning a blind eye when it was becoming blindingly obvious that all was not well with those elections".
According to the London-based publication Africa Confidential, Laing and her husband Clive Bates held a pre-election meeting in July with Zimbabwean civil society groups receiving British funding. The NGOs alleged that they were "encouraged to focus less on the risk that Zanu-PF would use the state and the military to rig the election and more on the risk that the opposition would 'spoil' the election to protest electoral irregularities".
In the end, it was the government, not the opposition, that sent troops to shoot civilians on August 1. Soldiers then harassed and beat MDC supporters for days afterward, and later in August, Baldwin said the UK was "gravely concerned by the violence and human rights violations".
For Ben Freeth, a white farmer tortured by pro-Zanu-PF militias during the land seizures, Britain's realisation that Mnangagwa's government could be as brutal as Mugabe's should have come much earlier.
"We have got exactly the same monster still in power," Freeth said. "Nothing has changed."
Before the coup
Kholwani Nyathi, editor of Zimbabwe's The Standard newspaper, believes Laing was partial to Mnangagwa even before he was president.
Speaking with The Politic, Nyathi recalled a meeting with Laing a few months before the November 2017 coup. At the time, a fierce battle to succeed Mugabe was dividing Zanu-PF.
Mnangagwa was vice-president, and Mugabe's wife Grace, the country's first lady, was Mnangagwa's most powerful enemy.
Although she never said it, Grace Mugabe was widely believed to hold her own presidential ambitions.
Source - the independent
All articles and letters published on Bulawayo24 have been independently written by members of Bulawayo24's community. The views of users published on Bulawayo24 are therefore their own and do not necessarily represent the views of Bulawayo24. Bulawayo24 editors also reserve the right to edit or delete any and all comments received.