Opinion / Columnist
Financial Expert Shalom Govero shares insight into earning and saving money
30 Mar 2019 at 18:57hrs |
Views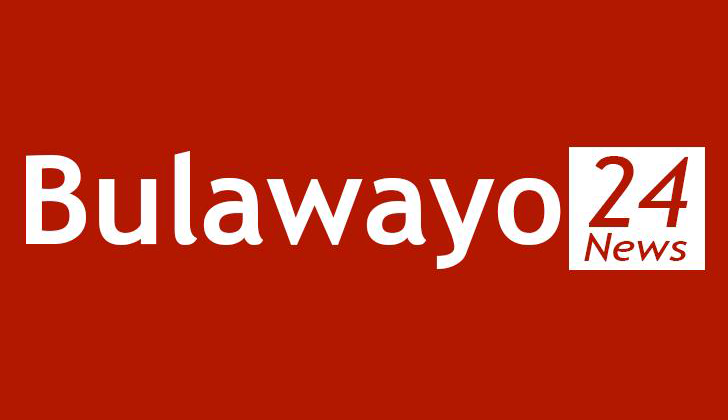 This past week, the world celebrated Global Money Week, an initiative by Child and Youth Finance International (CYFI) which is an annual financial awareness campaign built to inspire children and young people to learn about money matters, livelihoods, and entrepreneurship.
The theme this year was Learn, Save, Earn.
Zimbabwe based finance professional, Shalom GoveroI has been training financial literacy and speaking to young people about money issues for several years. In this article,she lends her voice to what this means for her looking at the young Zimbabwean.
"Learning is broad but when l was growing up, what we learnt about financial literacy was very limited to what the school curriculum offers.
Nonetheless, the learning curriculum is under immense pressure in today's world to match global trends and equip people with critical and practical skills for the future," she added.
Govero said topics such as Financial Literacy must be included in the school curriculum.
"As part of GMW, Financial Service Providers, Central Banks, Business Communities and Civil Society Communities are coming together to teach and expose children to money issues."
"Through Financial Education Tours, Bank Hall Tours, Financial Literacy Lessons, debates and competitions, we are taking money issues to children. Each child needs to learn practically how to save and earn money in simple ways.
This creates a basis for good money management habits in the future."
Shalom, who was invited to teach during the Life Skills sessions at a few schools this week said that each lesson left a child well equipped to monetize their skills/talents and to save from their earnings.
"This was my contribution to the Global Money Week drive this year and my question to everyone was, 'What is your contribution to this vital move around the world?'"
" If you are a parent, are you exposing your children to learning about money? Even if your school does not necessarily have anyone teaching them about money, you can do a few things to teach them about money," she said
Shalom's top tips
1.Open a common pot/savings box in the home. Each person needs to contribute a small fraction of what they earn (whether it's business income, salary or allowance that your child gets each week). You can set the contribution at 5% or an actual figure of $5 or $1. You can do this for three months and then use the earnings for something you all love. It could be going out as a family or buying something you all use in the home.
2.Teach your kids about writing out shopping lists before you go shopping. Then make sure you have a draft budget for the list. When you go shopping, ask your child to carry the list and watch for the budgeted amount. If they successfully stick to the list and the budgeted amount, they get a reward. This will be a good lesson on financial discipline and may help them to avoid impulse buying/spending.
3.Take them to the bank with you when you want to make a deposit or a bank transfer. Guide them through the process, giving them the information they need and it will be a trip that they will remember for life! Better still, get them to open a bank account for themselves. Steward Bank has a new and dynamic way of opening a bank account directly on your phone using a USSD code. This is also a great way of introducing your child to banking.
Saving money
Shalom said that Zimbabwe has gone through many periods of economic demise. Adding that tt has distorted a lot of what we know to be true about money.
"The system has been unkind to savers and the currency devaluation affects the value of cash savings or bank savings. So I often hear, what's the purpose of saving money in such an environment?"
"I feel their frustration and dilemma! However, savings are not just for achieving big goals but can also be useful to cover emergencies.
These short-term savings can be as little as $5, $10 or $15. They will help you secure some over-the-counter medicine when you are not feeling good, they can help you get a taxi when you are late for an appointment/exam," she said.
Shalom said that saving for emergencies is crucial because they will pop up and demand money from you when you are unprepared.
"What is important, is teaching our kids that saving is not really about the amount but about developing the discipline and attitude to save."
Earning money
"We are in a global village, with a massive connectivity of goods and services," Shalom said.
"Whenever we start a business and go online via the website or social media, our goods and services begin to cross national and physical boundaries. This is also the nature of work.
Whether you are an entrepreneur or an employee, the jobs of the future now revolve around service and creativity. It's not about who owns the resources and largely about how those resources are organised, packaged and offered to the world. Whoever has the best offer wins," she added.
What are you teaching your children?
Shalom said that it was important to teach children about money and saving.
"If you run or own a business, take some children as interns over the holidays. Let them take part in designing a PowerPoint presentation or better still, work with them as you market your products on social media."
Let them see what happens behind the scenes in your workplace. Last year, at Mustard Seed Advisory, we carried out a task-based interview. The role was PA/Administrator. This sounds pretty basic but we were looking at specific qualities: process-thinking, design/presentation skills and most importantly versatility in the role."
Shalom said that the interview began with a task then the interviewees had to present their output.
" One of the women remarked that this prompted her to go back and learn her computer skills. She found herself wanting when it came to designing a PowerPoint presentation."
"Having worked with young people, these are some of the areas that we end up re-training in our organisation. Therefore, it's my outcry that we should teach young people critical computer skills - they will find them useful in the future either as an entrepreneur or employees,"
Govero said that entrepreneurs needed to understand how to leverage digital skills to remain competitive.
" Entrepreneurs around the world work with limited resources, therefore, making it important for them to know customer service, basic book keeping, and marketing."
"This may sound like a lot but you can do your part by exposing your child to your everyday working environment."
Shalom said that people learn by doing as they can pick up vital business skills.
"I have been so privileged to work under my mother in our business. She has taught me technical and soft skills. She even challenged me to learn and advance myself through formal training."
Source - Shalom Govero
All articles and letters published on Bulawayo24 have been independently written by members of Bulawayo24's community. The views of users published on Bulawayo24 are therefore their own and do not necessarily represent the views of Bulawayo24. Bulawayo24 editors also reserve the right to edit or delete any and all comments received.