Opinion / Columnist
Of a book on democracy and democracy hypocrites
01 Apr 2019 at 13:44hrs |
Views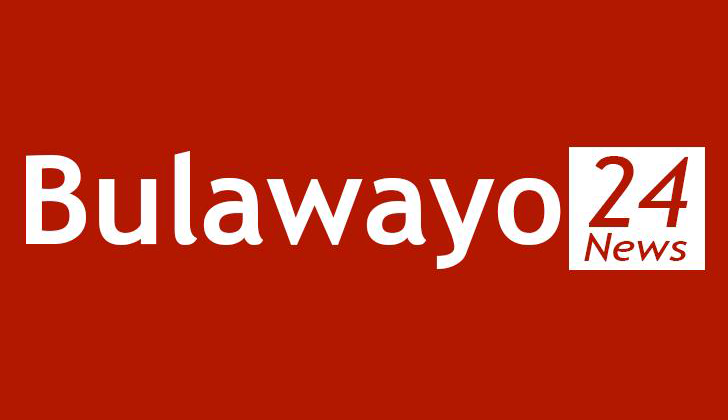 Last week MDC Alliance leader, Nelson Chamisa was on cloud nine when he officially co-launched with former Nigerian President, Olusegun Obasanjo the book, Democracy Works – Re-wiring politics to Africa's Advantage which was co-authored by Obasanjo, former Liberian President, Ellen Johnson Sirleaf, Brenthurst Foundation member, Gregg Mills, American Jewish University President, Jeffrey Herbst and MDC Alliance Deputy National Chairman, Tendai Biti at the Southern African Political Economy Series (SAPES) Trust offices in Belgravia, Harare.
Chamisa, since convincing himself that he needed retired African leaders such as Obasanjo, former Botswana president, Ian Khama and Zimbabwe's own retired President Robert Mugabe in a doomed bid to get by hook and crook the poll victory which the electorate denied him on 30 July last year. One should have seen how all skittish and childish he was before Obasanjo. The politician could not just contain his excitement at sitting on the same high table in a tent. Some of journalists in attendance remembered his secret trip to Kumasi region of Ghana last month and could not help but speculate a West African connection whose meaning was only known by Chamisa.
When he was given the podium, as expected, Chamisa pontificated loud about how the publication was"a great book," and "a manual for development." Despite participating and doing badly in one of the elections which Zimbabwe holds regularly in line with the dictates of the Constitution, went on to claim that the book would be useful "when the country returns to full democracy." Chamisa and the MDC coterie are a strange political lot. They only respect, acknowledge and uphold democracy when it suits them. If Obasanjo is honest he must have taken Chamisa aside after the event to express surprise at his claim that Zimbabwe was yet to "return to democracy" just because he (Chamisa) lost the election despite being able to campaign freely throughout the country which was unheard of before November 2017. Chamisa should be the last person to address anyone on democracy given that he wrested the MDC-T leadership from the rightful person, Thokozani Khupe in February last year unconstitutionally while his predecessor, the late Morgan Tsvangirai's body was still lying at a South African funeral parlour.
Most Zimbabweans, who have been watching the MDC since September 1999, will not be hoodwinked by Chamisa's perfunctory and fulsome statements on the need for democracy in Zimbabwe. This is because they know that democracy exists in full in the rest of Zimbabwe except in the MDC Alliance. They know that over the years the party's Harvest House national headquarters has become the citadel of frustrating internal democracy in the party. The 2018 harmonised elections demonstrated how, like the late Tsvangirai before him, Chamisa has wilfully strangled internal democracy in the party in order to consolidate his grip on power. He owes his current position to Tsvangirai's July 2016 imposition of him to the position of co-vice president with Khupe and Elias who were elected by that party's congress in 2014. This was a flagrant disregard for the MDC Alliance's party constitution. It is therefore surprising that Chamisa used the occasion of the official launch of Biti's book to lecture Zimbabwe and the world about democracy from animagined high political ground.
In 2018, Chamisa imposed many candidates to disadvantage fellow Alliance party members such as Transform Zimbabwe and popular party candidates such as the former Harare West legislator, Jessie Majome who was dropped for being too old despite being just a few years older than him. To this day, nearly a year later, Chamisa continues to haunt and hound some mayors such as Collins Maboke of Masvingo. Their crime? They did not belong to his faction. Only over the weekend his party lost the Bulawayo municipality Ward 28 by-election partly due to candidate imposition in favour of Chamisa. He sacrificed his party's performance on the altar of ring-fencing his position ahead of the party's elective congress which has been pencilled for 24 to 25 May. He chose to literally gift ZANU PF with the council seat than to field a candidate who is aligned to his nemesis, secretary general, Douglas Mwonzora.
Prior to being taken on board together with Professor Welshman by Chamisa following years of wandering in political Siberia, Biti who is best known for his emotionally-charged expletives,a month ago described Mwonzora as a nincompoop for indicating his intention to exercise his right to contest Chamisa for the party's presidency. His incorporation into the MDC Alliance top leadership structures after the harmonised elections was also ultra vires the party's constitution. He did not part well with former fellow members of his party, the People's Democratic Party (PDP) due to his dictatorial tendencies which led to Lucia Matibenga breaking away from him.
It is against this background of undemocratic behaviour on the part of the MDC Alliance's Chamisa faction that some attendees ended up describing the book and its launch as a charade. It was mindboggling how Biti sought to teach Africa how the hallowed principle of democracy could work to her advantage when he and Chamisa were strangling it to enable them to pursue their narrow and selfish interests. Biti cannot even begin to put his lips together to lecture Africa on democracy before he has practised it in his own party.
Chamisa cannot praise a book on democracy when he trashes the principle underfoot in his own party and disrespects it in his country. By claiming that the country needed to reach full democracy he was disrespecting the election in which he participated and the constitution under which the poll was held just because he lost it. The idea of putting together a book on how Africa can use democracy for her own people's benefit is very noble. What is very wrongis for pretender politicians to use their co-authorship and co-launching of the book to cast aspersions on President Emmerson Mnangagwa and Government with respect to democracy when they wilfully and wantonly ride roughshod over their fellow party members in blatant disregardfor the principle.
Biti may get respect as a democracy activist elsewhere in Africa as a result of his co-authorship of the book but at home he should forget about similar recognition because Zimbabweans know that beneath those window dressing speeches on democracy lie open dictatorial tendencies in his party. Chamisa may speak glibly about democracy but for as long as he stifles it in his own party his speeches will continue to ring hollow and expose his pretence.
Source - Nobleman Runyanga
All articles and letters published on Bulawayo24 have been independently written by members of Bulawayo24's community. The views of users published on Bulawayo24 are therefore their own and do not necessarily represent the views of Bulawayo24. Bulawayo24 editors also reserve the right to edit or delete any and all comments received.